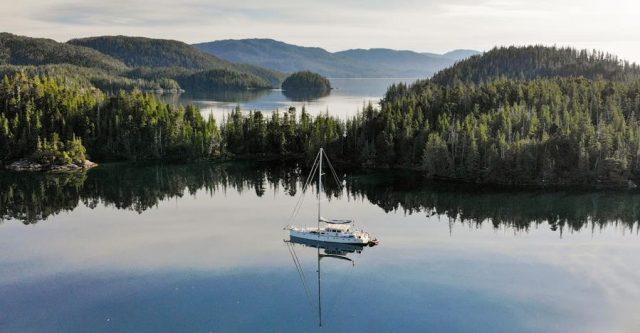 Natural Habitat Adventures, a leader in sustainable and conservation-focused travel, is introducing an exclusive new trip – Haida Gwaii: Islands at the Edge of the World – adding to its portfolio of award-winning nature and wildlife expeditions worldwide.
Debuting this summer, these nine- and 10-day intimate sailing voyages will offer in-depth explorations of the wild and windswept archipelago known as Haida Gwaii, or "Islands of the People" in the language of the Haida First Nation, the stewards of these more than 200 islands since time immemorial.
Perched on the outer edge of the continental shelf, 60 miles off the northwest coast of Canada, Haida Gwaii – originally known as Xaadala Gwayee, or "islands on the boundary of the world" – is one of the richest biological and cultural sites in North America.
"Haida Gwaii is a place of stunning natural beauty, rich cultural heritage, and deep spiritual significance," said Ben Bressler, Nat Hab's founder and president. "Its rugged coastline, ancient rainforests, and diverse wildlife are a testament to the power and resilience of nature, while its people and traditions reflect a profound connection to the land and seas that has sustained them for thousands of years."
"A complement to our very popular Spirit Bears, Humpbacks & Wildlife of BC trip, this new exploration of the Haida Gwaii archipelago by sailboat offers our guests a unique and immersive way to experience one of the most beautiful and culturally significant regions on the North American continent."
In 2023, there will be just two departures — one in June and one in July – offering Nat Hab guests an encounter with the wonder and mystique of Haida Gwaii from either the Island Solitude or Island Odyssey, deluxe sailing vessels that are ideally suited for intimate exploration of this fascinating and protected area. Nat Hab is offering four departures of the 10-day trip in 2024 and beyond.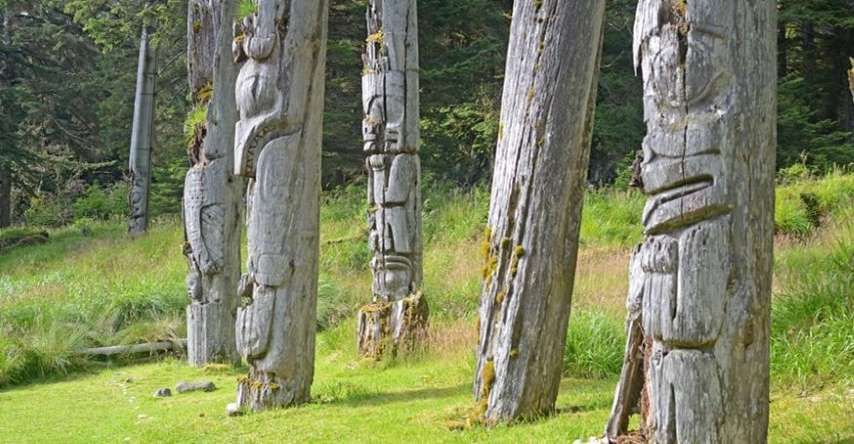 Trip Highlights
A Rare Journey into Ancient Nature & Culture: Get up close to 13,000 years of Haida history and eons of natural evolution in a remote archipelago so isolated that it has earned the name "Canada's Galapagos," thanks to the many rare species and subspecies that call this place home.
Explore the Marine Wilderness Aboard a Deluxe Sailboat: Discover the wonders of Gwaii Haanas National Park Reserve and Haida Heritage Site, a UNESCO World Heritage area that protects ancient village sites with their carved poles and longhouse ruins, and the fragile, primordial wilderness that surrounds it.
Look for Abundant Wildlife at Sea & Ashore: Scout for humpback whales, orcas, Steller sea lions, puffins, bald eagles, black bears, otters, and a kaleidoscope of marine life in some of world's richest intertidal zones.
2023 Departures
Aboard the Island Solitude | 10 days
Aboard the Island Odyssey | 9 days
Each trip starts in Vancouver, British Columbia. From there, the group will fly up to Sandspit (K'il Kun in the Haida language), one of several small towns on Haida Gwaii, where they will meet with Nat Hab's Expedition Leader to embark on this unique marine adventure.
For more information on the Haida Gwaii: Islands at the Edge of the World trip, and to view Nat Hab's entire collection of nature journeys on all seven continents, visit nathab.com.