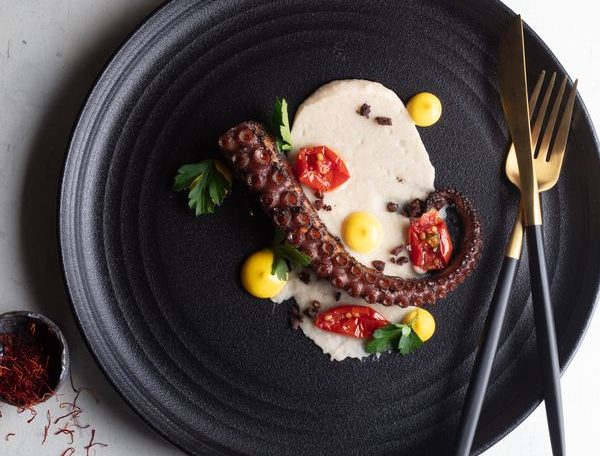 Enjoy the sweet and savory aromas of The Palm Beaches' evolved culinary landscape, whether you walk along the picturesque streets of Delray Beach's Atlantic Avenue, West Palm Beach's South Dixie corridor along Antique Row, or historic "vias" in Palm Beach's Worth Avenue. Featuring farm-fresh produce grown in the county's western regions and fresh seafood from its 47 miles of Atlantic coastline, the area prides itself on its colorful, flavorful dishes. A cultural fusion can be found throughout the area's 39 cities and towns, which span from Jupiter/Tequesta to Boca Raton in Southeast Florida. With the location just one hour north from Miami and two hours southeast of Orlando, culinary enthusiasts are invited to explore the booming dining scene in The Palm Beaches.A selection of the destination's dynamic, new culinary arrivals include:
Restaurants
Batch New Southern Kitchen & Tap – West Palm Beach, Fla.
Batch New Southern Kitchen & Tap is located in the heart of Downtown West Palm Beach, in the newly-renovated Clematis Street. The scratch-kitchen menu is described as a combination of "comfort food and artisitic Southern food," using ingredients from local farms and distilleries. The restaurant has received praise for its buttermilk biscuits and cornbread waffles, crispy pork rinds, a portobello sandwhich topped with housemade pickles, watermelon salad and housemade bacon tots. The restaurant gets its name from a cocktail "batching" technique, where they marinate some drinks for months before they are served. The bar features whiskey, small batch bourbons, moonshine, and rotating craft beers, but also serves hand-crafted, artisan cocktails.
The Bearded Rooster – Delray Beach, Fla.
The Bearded Rooster will be a dimily-lit, intimate, Sicilian-inspired dive bar. The bar will serve craft beer throwbacks such as Flower Power IPW from New York's Ithaca Brewing, and draft beer by Coors and Narragansett. Rare wines and craft cocktails will also be poured. Cocktails will include fresh herbs from the Bearded Rooster's backyard plants. A drink menu preview includes Card Y Bee – made with Beefeater Gin, Cardamaro, raspberries, egg whites and cracked pepper; Snozzberries, a blend of Hennessey Black cognac, blackberry puree, dry vermouth, a blcakberry-lemon wheel and basil over ice; and A Touch of Heaven, made with gin, Cocchi sweet vermouth, watermelon and lemon juice, mint and cucumber garnish. Cornhole, dart boards and old-school video games will add to the atmosphere.
CPB at The Colony Palm Beach – Palm Beach, Fla. The iconic The Colony Palm Beach hotel has welcomed CPB (Colony Palm Beach), a new contemporary American restaurant concept led by Executive Chef Tom Whitaker. With a menu inspired by the sea, local ingredients and the historic pink hotel, guests are invited to experience playful twists of popular classics, as well as health-minded dishes. Influenced by British and American cuisines, a rotating chef's tasting menu highlights Chef Whitaker's creative cuisine, while featuring local seasonal items. A beverage program complements Chef Whitaker's dishes with a craft cocktail selection and diverse wine list. The beverage program is led by Court of Masters-certified Sommelier Eric Hammer. Redesigned by Kemble Interiors, CPB's décor blends whimsical citrus prints with natural grass cloth and pays homage to its iconic location, displaying photographs on its walls of luminary Palm Beachers and celebrities at The Colony from over the decades. The Colony's long-standing tradition of live music continues with nightly music at CPB, featuring jazz great Copeland Davis five nights a week.
CREMA rolls – West Palm Beach, Fla.
West Palm Beach's Thai rolled ice cream shop opened their second location on February 26, 2019. The trendy sweet shop prides itself on fresh, quality ingredients. Signature ice cream blends include: Carbon Activado – vanilla ice cream, activated charcoal, animal crackers, roasted marshmallow; Dulce De Leche – vanilla ice cream, wafers, condensed milk, dulce de leche, and a dreamy selection of toppings.
Crosby Kitchen & Bar – Tequesta, Fla.
The 4,000-square-foot American bistro, Crosby Kitchen & Bar, offers a casual dining experience, elevated by its unexpected culinary and creative touches. Menu items include chicharone, sweet chili sticky wings, roasted oysters, charred baby octopus, purple cauliflower, bottom-of-the-pot rice, squid ink linguine, veal Milanese and salmon with soba noodles.
Dr. Limon – West Palm Beach, Fla.
In January 2019, Peruvian-fusion cuisine arrived to Clematis Street with the opening of one of Miami's best-loved Peruvian restaurants, Dr. Limon. Those in search of lomo saltado, Chupe de camarones, aji gallina, causas and lucuma fruit desserts, can find it here. Diners can also expect more than 17 varieties of ceviche. The restaurant's concept is a Peruvian fusion with influences from various other cuisines, including Mexican, Japanese and Italian. Dramatic dry-ice drinks and a pisco bar are part of the cocktail offerings.
Florie's at Four Seasons Resort Palm Beach – Palm Beach, Fla.
As part of its grand 2018 renovation, Four Seasons Resort Palm Beach debuted Florie's in mid-December, a restaurant in partnership with internationally acclaimed Argentine-Italian Chef Mauro Colagreco. Colagreco's flagship Mirazur in Menton, France holds three Michelin stars, and is ranked third on The World's 50 Best Restaurants 2018 list. Florie's earth-conscious offerings are inspired by nature, and incorporate florals and herbs native to Palm Beach and the French Riviera. Florie's menu items are primarily cooked by live fire with a stone hearth oven, yakitori grill and "à la broche," a spit-roasting technique. Florie's Bar features seasonally changing, garden-fresh cocktails and aperitifs. Selections celebrate Florida's abundance of citrus and the versatility of fresh herbs and botanicals sourced from the Resort's personal garden. An extensive wine list crafted by Sommelier Jessica Altieri features wines by the bottle or glass produced by globally renowned winemakers and vineyards. Preserving the ocean and land is the foundation of the wine by the glass program, which exclusively serves 100 percent sustainable wines. The property is also spotlighting water varieties through a water program led by Sommelier Jessica Alteri, who is not only specialized in wine, but also in water. According to The Four Seasons, Altieri is the only dual-certified sommelier found among all of the global Four Seasons hotel and resort locations. The water program includes a water menu at Florie's, tasting flights and helps guests pair their meal with the right water.
Ford's Garage – Wellington, Fla.
The Florida-based restaurant chain's first venture on Florida's east coast will open in the fall of 2020 at The Mall at Wellington Green. The 6,000-square-foot restaurant will be modeled after a 1920s service station. The theme will be visible in every area of the eatery, and Ford Model T cars will be placed on lifts outside the restaurant and over the main bar. Ford's Garage is an official licensee of Ford Motor Co. It's known for its selection of 150 craft beers, and its Ford logo-branded USDA black Angus burgers. Additional offerings include chicken wraps, onion rings, and funnel cake fries served with powdered sugar and dipping sauces. A Burger Hall of Fame will feature burgers named for notable locals, and a signature drink will be created for the Wellington location.
Grandview Public Market (GPM) – West Palm Beach, Fla.
With a rotating concept within the Warehouse District's food hall, new vendors include Pumphouse Coffee Roasters – a local cold brew coffee, espresso, and tea vendor; Pizza Paradise, a wood-fired Neopolitan-style pizzeria that using local ingredients, many of which are farmed by the owners; High Tide, a nautical bar that serves frozen craft cocktails such as a Watermelon Ginger Margarita and Graprefruit Basil Lemonade; and Lacanta, a Mediterranean concept that sells mostly vegan and vegetarian options. Grandview also hosts an al fresco Farmer's Market by Farriss Farm every Saturday, which features certified fruits and vegetables, as well as meat, fish, and eggs from local and regional farmers and fishmongers. Fresh herbs, plants and flowers and artisanal specialties like cheeses, breads and baked goods, pastas, olive oil, and Florida honey are also on sale. As of January 2019, Herbalist, gardener, and forager Juliane Miklos conducts monthly Herbalist Workshops on site, which feature medicinal and healing herbs and plants.
Hai House – Palm Beach, Fla.
Collab Hospitality has brought a new concept to Palm Beach's iconic Worth Avenue. Located on the second level of The Esplanade, Hai House offers an elevated, modern Chinese-American dining experience. With award-winning visionaryChef James Strine at the helm, Hai House serves dim sum, noodles, seafood, and various classic Chinese dishes, with Chef Strine's signature house specialties including whole crispy snapper with wok fried vegetables, emperor's lobster, Mongolian beef & broccoli with dry-aged prime NY strip steak, and Peking duck served with steamed buns and traditional accoutrement. The menu also offers a variety of vegetarian options, like wok-fired Chinese long beans, sweet potato noodles, mushroom chow fun, char sui cauliflower, and crispy Cantonese eggplant. The full bar offers an innovative, hand-crafted cocktail program, as well as a curated wine list and authentic Chinese beer and teas. Visually, the main dining room includes traditional Asian accents and indiustrial fixtures, while custom wallpaper and vintage chinoiseries China cabinets add to its Chinese-inspired atmosphere. The space also features custom wall coverings and floral installations from Palm Beach-based artist and former Rhode Island School of Design Provost Bruce Helander and his wife Claudia. Bruce's work is housed in more than fifty museum collections, including the Metropolitan Museum of Art, Guggenheim, Smithsonian, and Whitney Museum. Additionally, three newly-commissioned paintings by renowned Chicago artist Victoria Loeb will hang in the dining room.
Josco Bar & Oven – Tequesta, Fla.
Freshly opened on December 30, 2018, global influences and sharable plates fill the menu at Josco. Owners Stephanie Flora and Julia Silver have given the space a modern-meets-industrial look and casual feel that extends to the restaurant's cozy side patio. Executive chef Daniel Orlando's modern American menu is described as well-focused and diverse. Shareables include Korean barbecued pork belly, chicken tinga tacos, vandouvan curry panisse, zeppolis with lavender and foie gras, charcuterie/cheese plates and pizza. More classic, larger entrees include grilled local fish, seafood pozole verde, a New York strip and two house-made pastas. The dessert menu includes Japanese cheesecake and Italian doughnut holes.
Le Passage at Cafe Boulud – Palm Beach, Fla.
In late January, Café Boulud at The Brazilian Court Hotel completed its remodel, launching a new lounge experience called "Le Passage." Equipped with a fully-remodeled interior, Le Passage's vibrant look is paired with a fresh menu that pays homage to the muses that inspired Chef Boulud's menu at the original Manhattan location: Taste, Travel, and Tradition. Cocktails such as Summer in Moscow, featuring house ginger cordial, to La Passion, infused with pineapple and lemon, add to the tropical atmosphere. Dishes like charred octopus aioli and stuffed avocado with Key West pink shrimp reinforce the nautical aura. Tableside bar cart service, a Café Boulud staple, is available in the lounge for the craft cocktail needs of guests.
Loch Bar – Boca Raton, Fla.
The Atlas Restaurant Group has brought Maryland-classic seafood tavern, Loch Bar, to Mizner Park. The Boca location is the first outpost since the Baltimore-based original opened in Spring 2016. The restaurant which specializes in raw bar offerings, such oysters, mussels, clams, crabs, also offers an impressive 300 variety of whiskey – one of the largest whiskey offerings in South Florida. Sixteen types of oysters can be found on the menu. In addition to the classic Maryland-style dishes, locally wild-caught product and locally-brewed beers can be found on the menu, such as Florida Stone Crabs, Grilled Atlantic Swordfish, Funky Buddha battered fish and chips featuring local mahi-mahi. Old Bay-seasoned chocolate-chip cookes,a 17-layer ganache cake and Baltimore-inspired libations can also be found on the menu. Live music is available every day.
PAPICHULO – Jupiter, Fla.
Inspired by the beach, the pastel-colored Mexican taco spot offers fresh Mexican dishes, including close to 10 types of tasty tacos, street food favorites such as street corn, tostones, nachos and gluten-free house-made tortilla chips. Large plates like churrasco and a tantalizing sweets selection that includes Mexican donuts, flan, Mexican paletas and a wide selection of Mexican beer and margaritas complete the menu.
Salento Coffee Shop – West Palm Beach, Fla.
Salento Coffee brings the flavors and culture of Salento, Colombia to Downtown West Palm Beach. Guests can choose from classics like tinto – a Colombian espresso that is sweetened with unrefined blocks of sugar cane, and whisked until foamy brown, café Colombiano imported from the regions of Quindio and Hulia, as well as flavorful arepas, tropical fruit smoothies, teas, pressed sandwiches and acai bowls. Colombian music plays in the background, while traditional Andean farmer hats, Colombian artisan bags, and jute burlap coffee-bean sacks decorate the space. Jaime Lara and his wife Clara Lara passionately work to share their family coffee roots and heritage with the community.
Seaway at Four Seasons Palm Beach – Palm Beach, Fla.
At Seaway at Four Seasons Resort Palm Beach, take in the scenic vista of the Atlantic Ocean under a canopy of lush sea grape trees while enjoying a seafood-driven menu deeply rooted in ingredients indigenous to South Florida, with a hint of Latin flair.
The Restaurant at The Norton – West Palm Beach, Fla.
The Norton Museum of Art's $100-million-dollar renovation included the opening of the on-site Restaurant at The New Norton. The Restaurant offers familiar coastal cuisine imaginatively prepared with its own signature flair. The restaurant is operated by the renowned Philadelphia-based Constellation Culinary Group, which runs restaurants at Carnegie Hall, the New York Historical Society, Philadelphia Museum of Art, and Perez Art Museum Miami. At the helm of the Restaurant is Executive Chef David Schiraldo, an accomplished chef with a passion for global cuisine, especially for Italian, French, and Japanese dishes. At the Norton, hungry visitors can delight over the delicious menu of light modern-American fare such as soups, salads, sandwiches (including a grilled Mahi taco), steak frites, pasta, tuna tartare, grilled octopus, roasted salmon and more, but also enjoy the stunning sculpture garden views. Desserts include West Palm Beach-inspired creations such as the Floating Island, which includes mango meringue, fresh berries, and warm passion fruit. Champagne sorbet and a variety of sundaes with unique tropical toppings are additional post-dinner offerings. Indoor and outdoor seating and a kid-friendly menu are available as well.
Tapas35 Mediterranean tapas bar – Delray Beach, Fla.
Featuring traditional recipes with a modern twist, this eatery uses seasonal, locally-sourced ingredients to create a Mediterranean-inspired menu. Located along Delray Beach's Atlantic Avenue, it offers savory small, medium and large plates for sharing, as well as raw items, soups, salads, sandwiches meats, cheeses and vegetable dishes. Award-winning Chef Noah Kincaide takes tapas to another level as Spanish classics and delectable specials such as Stuffed Dates and Red Snapper are served as objet d'art, both a visual and culinary celebration of the Mediterranean cuisine and spirit. The relaxed, intimate venue also serves vibrant wines and Mastiha-based concoctions, house-made margaritas and new twists on old classics like the Black Walnut Old Fashioned. Resident DJ Johnny K. brings the pulsating beats of the famous Greek Island parties with his well-curated playlist every night of the week.
Todds by Todd English at EmKo – West Palm Beach, Fla.
In January, internationally-recognized Chef Todd English welcomed diners to his new venture, The Todd English Experiment – a casual, modern American menu concept. In addition to being a restaurateur, the James Beard award-winning chef is also a TV producer and host, a cookbook author, and has a line of cookware and lifestyle products. The new restaurant will feature English's signature items and a curated selection of American flavors, with an emphasis on creative eating. Located at EmKo – a transformative culinary and special events venture – the partnership will work to further Chef English's cooking advocacy and EmKo's mission to nourish the community through creativity.
Tin Roof – Delray Beach, Fla.
Throughout the years, Tin Roof stages have hosted the famous, those who should have been famous and everyone in between. Founded in Nashville, Tin Roof is a "live music joint" designed to give musicians a place to play and a place to hang when they aren't onstage. The Delray Beach location has two stages, two bars and a patio adjacent to the vibrant Atlantic Avenue. While live music sets the stage for this eclectic scene, guests can feast on Southern favorites like fried green tomatoes, dixie biscuits, po boys and indulgent comfort foods such as Nashville hot chicken, candy pig mac and cheese, voodoo shrimp and chicken-and-waffles.
True Food Kitchen – West Palm Beach, Fla.
True Food Kitchen (TFK), the award-winning restaurant that has pioneered health-conscious dining, is opening its doors at CityPlace in West Palm Beach in Spring 2020. The seasonally-inspired 6,000-square-foot restaurant and bar will be a part of Related Companies' reenvisioned downtown district. Co-founded by renowned physician and doctor of integrative medicine, Dr. Andrew Weil, TFK embodies a place that brings people together to eat better, feel better and celebrate a passion for better living. The restaurant's seasonally rotating menu is rooted in the principles of the anti-inflammatory food pyramid – emphasizing wholesome, simple ingredients with simple preparations to highlight health benefits and flavor. Its menu caters to a variety of dietary needs, including gluten-free, naturally organic, vegetarian and vegan offerings. The restaurant also features a lively scratch bar, featuring freshly-pressed juices, organic teas, and natural refreshers. This marks the brand's fifth restaurant in Florida. TFK also plans to open a Palm Beach Gardens location at The Gardens Mall in 2020.
Trophy Room – Wellington, Fla.
Chef Joseph Bonavita, Jr. has crafted an elevated, American menu with global influences that features a selection of prime beef, Florida seafood, brick-oven pizzas, raw bar items, soups, salads and shareables prepared simply using seasonal and locally-sourced ingredients The bar serves beer, wine and "creative craft cocktails," including the Winning Spritz made with Aperol, Cocchi Americano, Fee Brothers, hibiscus water, grapefruit soda and prosecco; Big in Japan made with Bacardi Superior, matcha green tea, orgeat, pineapple sage and trophy tea; and Smell the Roses made with Wölffer Estate Pink Gin, Belvedere, St-Germain, 24k rose juice, lemon and Fever Tree tonic topped with real rose petals. A 175-seat dining room, 35-seat private dining area and lounge, and 15-seat bar compose the restaurant. The dramatic restaurant, lounge and bar feature elegant furnishings and modern design, including blue plush banquettes, a colorful gallery wall lined with equestrian and surf-inspired art work by winning photographer and director Juan LaMarca, and a neon wall-mounted sign that reads "everyone is somebody's trophy." Trophy Room, which is owned and operated by T&R Restaurant Group, also offers an outdoor garden and brunch, and hosts live DJ entertainment on the weekends.
Yolk Park Place – Boca Raton, Fla.
Chicago's Yolk opened its first South Florida location in Boca Raton on January 28, 2019. Known for its unique twists on classic breakfast and lunch fare, the concept originally launched in 2006 by owner Taki Kastanis and quickly gained a ravenous following, prompting an expansion throughout the Mid- and Southwest. Now, with the inaugural outpost in the Sunshine State, the Yolk Park Place location will bring the same stellar dining experience – offering omelets, French toast, salads and sandwiches. The new space has indoor and outdoor seating as well as a "Coffee Bar."
Breweries & Distilleries

Ale Trail – Palm Beach County, Fla.
In Spring 2019, Discover The Palm Beaches will launch its digital "Ale Trail of The Palm Beaches" to help visitors easily navigate to and from the list of 19 of breweries located throughout the destination.
Civil Society Brewing – West Palm Beach, Fla.
The brewery opened their second Palm Beach County location in West Palm Beach in mid-February 2019. The 15-barrel brew house, 14-tap, 5,200-square-foot brewery is located near Grandview Public Market.
Steel Tie Spirits – West Palm Beach, Fla.
The Black Coral Rum distiller plans to open in West Palm Beach in March 2019.
Food Tours
Jupiter Riverwalk Taste Tour – Jupiter, Fla.
In November 2018, the first-ever food tour in Jupiter opened for business, highlighting the area's local waterfront restaurants. Visitors can indulge in the local cusine during the 2.5 to 3-hour guided tour. Offered on select Saturday afternoons, foodies will enjoy a variety of local flavors, meet restaurant owners, visit local art shops, and learn how Jupiter became such a unique town in Florida. Tours can accommodate up to 12 people, and cost $59.00 per person. The price includes food tastings, a glass of wine, a bottle of water, a map and restaurant gratuity.