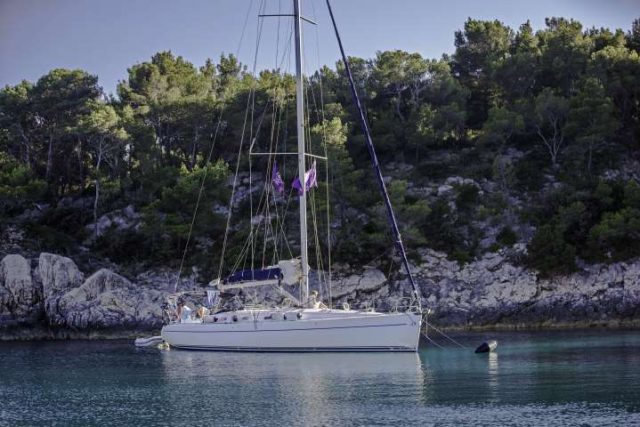 Increased interest in Mediterranean small-group sailing adventures to secluded spots in Europe has led adventure operator G Adventures to launch a new itinerary travelling to lesser-known locations between Venice, Italy, and Zadar, Croatia. The new trip is only offered by G Adventures, and travels through the Gulf of Trieste to the Slovenian Coast, then through the Istrian Peninsula and Kvarner Bay Islands in Croatia, which are famous for their delicious seafood and beautiful beaches.
Vince Donnelly, G Adventures' global sailing manager, says the new itinerary typifies what small-group sailing is all about; getting off the tourist track to experience marine life, secret islands, barbecues on the beach, fresh seafood and local nightlife.
"A small-group sailing adventure is the perfect way for travellers to get away from the hustle and bustle of Europe's 'over touristed' big cities, but to still see up to four countries while unpacking just once. As well as experiencing local food and culture, travellers who are keen can learn to sail and take advantage of the Adriatic's pristine waters to snorkel and swim in. A sailing trip is really as laid-back or active as our travellers want to make it.
"Each trip is led by a qualified local Skipper who knows the waters like the back of their hand. They are able to take travellers to secluded locations to meet locals where there are no other tourists. It really is the best way to experience Europe by sea," says Donnelly.
The new 10-day 'Sailing Italy to Croatia' trip can also be booked in reverse. This flexible sailing tour is the best way to discover the region's hidden gems. Begin in Venice then visit the ancient basilicas and eclectic bars of Grado. Voyage through the Gulf of Trieste and hit Koper, Slovenia's oldest and largest coastal city, before sailing along sun-soaked islands and tranquil beaches in the Kvarner Gulf.
For more information or to book, please visit www.gadventures.com.