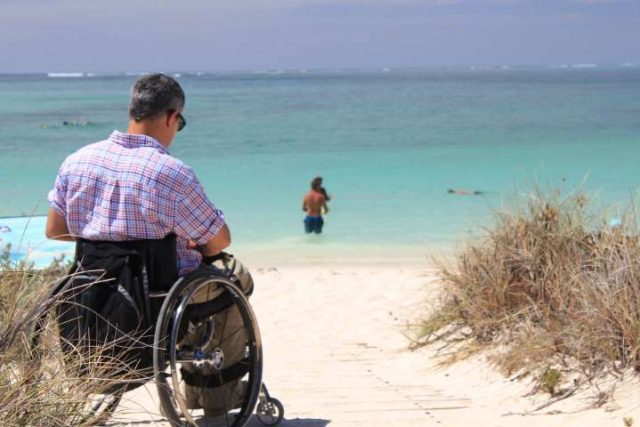 Travelling with a mobility restriction isn't always as straightforward as just grab your bag and go. It usually requires a lot of research and planning to make sure the destination is wheelchair friendly. There are a lot of things you have to find out and consider beforehand.
With that in mind, alpharooms has done all the necessary work by studying the most visited European cities' tourist attractions, public transport and hotels to definitively rank the most accessible cities in Europe.
The Top 10 Most Accessible Cities in Europe
Dublin, Republic of Ireland
Vienna, Austria
Berlin, Germany
London, United Kingdom
Amsterdam, Netherlands
Milan, Italy
Barcelona, Spain
Rome, Italy
Prague, Czech Republic
Paris, France
From the study, Dublin is the most accessible city in Europe overall. Despite being a cobbled city, the city has in fact put a lot of small touches to ensure accessibility is top notch for their mobility restricted residents and tourists alike.
You can read the full analysis here: https://www.alpharooms.com/blog/revealed-accessible-cities-europe
Most Accessible Tourist Attractions
Alpharooms analysed the top 15 attractions in each European city, and scored them based on their wheelchair accessibility, whether assistance is available at the attraction, onsite parking, descriptive tours and adapted toilets. London, Dublin and Amsterdam lead the way for the most accessible European cities for tourist attractions.
Most Accessible Public Transport
Despite London being the most accessible city for tourist attractions, its public transport accessibility ranked second to last due to its old metro stations. Paris only has 65 out of 302 (22%) stations that are completely accessible to all, which made this city the worst in public transport accessibility in the top 10 most visited European cities.
Dublin, Vienna and Barcelona lead the way for the most accessible European cities for public transport.
Most Accessible Hotels
Alpharooms contacted the top 5 hotels directly on TripAdvisor in each city to find out the percentage of their adapted accessible rooms.
London, Berlin and Milan lead the way for the most accessible European cities for hotels.