The Ecuadorian archipelago has become one of the top destinations for ecotourism as word of the astounding range of species found there spreads. The volcanic Galapagos archipelago is captivating, from the unique wildlife to the craggy volcanic environment, the sparkling, mineral-rich beaches, and the spectacular colors of the aquatic world. Galapagos Islands is undeniably an enchanting tourist attraction.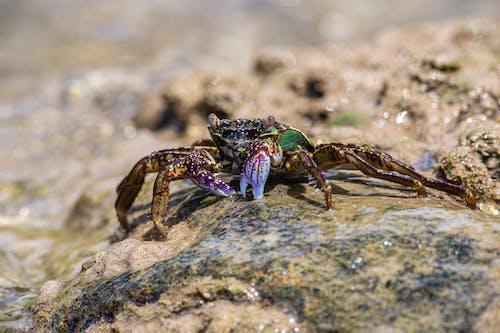 In recent years, the region has averaged over 150,000 annual visitors, most of whom are drawn to the San Cristobal and Santa Cruz islands. Whether swimming amid shoals of tropical fish, hiking through a cactus forest surrounded by iguanas, or navigating around basking sea lions on a beach where turtles lay their eggs, every day presents unexpected experiences and surprises.
This article captures five unique Galapagos experiences you shouldn't miss for any reason.
How much time do you need to explore the Galapagos Islands?
You should book a Galapagos cruise ship with a great itinerary to help maximize your time on the island. The temptation is to remain as long as possible, but a week is a significant amount of time to get to know the islands. Even in a week, there are many different places to visit because you frequently stop at two separate anchorages for morning and afternoon activities.
Any route will include opportunities for hiking, snorkeling, Zodiac exploration, and visits to pristine Galapagos beaches. The most difficult decision is choosing an itinerary, although each one offers the potential to see animals like sea lions, iguanas, lava lizards, boobies, and sea turtles.
5 Amazing Experiences in the Enchanted Islands
Watching the Sunset Behind Kicker Rock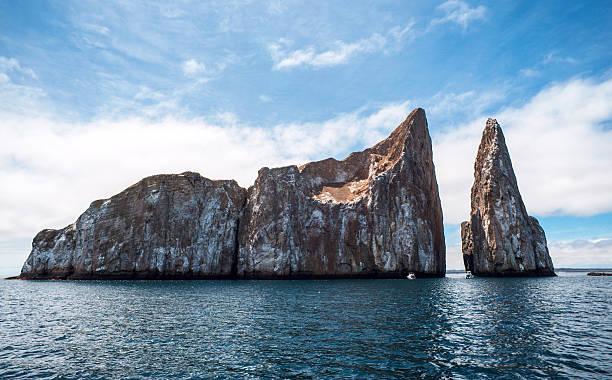 Another prominent rock feature in the Galapagos is Kicker Rock, or León Dormido (sleeping lion), located near San Cristobal Island. This is a vertical tuff cone, which is created when molten lava strikes ice. Erosion has caused the cone to split in half, leaving a solid block known as the "sleeping lion" and a striking, sheer-sided spike about 480 feet tall.
One of the perfect dive locations in the Galapagos is Kicker Rock, where you might see manta rays, sea turtles, sharks, and occasionally hammerhead sharks in the deep, chilly water. You may spot sea lions lounging on the rocks surrounding the base and blue-footed boobies and water birds perched on the cliffs as you cruise around in a zodiac.
Explore the Mangroves at Black Turtle Cove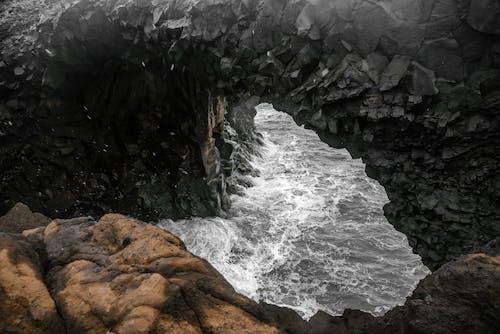 Take a zodiac tour around Black Turtle Cove on Santa Cruz to discover the aquatic maze of mangroves. All kinds of creatures call this lush maze, one of the cleanest in the archipelago, home. While brown pelicans, egrets, and herons perch in the trees, sea turtles may raise their heads to breathe and inspect you.
Looking down through the transparent water, you might see white-tipped sharks quietly circling in the deeper water or golden rays gliding across the sand. Galapagos penguins could also be seen swimming beside you while floating beneath your boat.
A Visit to the Espaola Island's Sea Lion Colony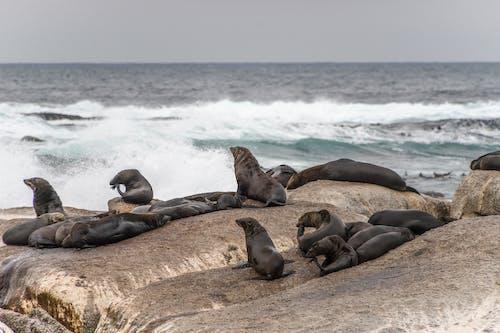 One popular Galapagos Island experience is going to Gardner Bay on Espaola Island. The surroundings could not be more picturesque, with lovely white sand, brilliant blue waves, and stunning offshore rock formations.
The area's main draw is the enormous Galapagos sea lion colony, which typically contains dozens to more than one hundred animals. You'll see young sea lions happily grazing, teenagers playing in the surf, mothers caring for their calves, and enormous males squabbling over territory and reproductive privileges.
Strolling Among Giant Tortoises on Santa Cruz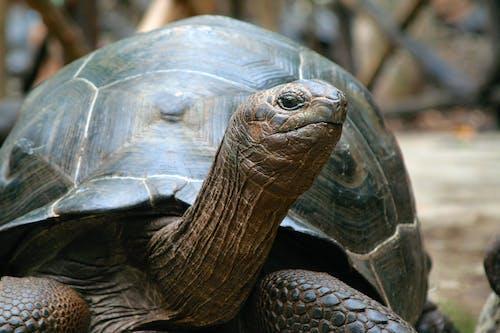 Magnificent giant tortoises, which can live for more than 150 years, favor Santa Cruz's foggy mountains over its shores. These ancient reptiles can be seen leisurely meandering through the local plants on the farmland up here.
They frequently have a muddy pool to relax in or are ponderously chewing on leaves. One of the most thought-provoking things to do on the Galapagos Islands is to get close to such ancient, peaceful creatures while keeping the six-foot distance limit in mind.
At the attractive Charles Darwin Research Station outside the thriving tiny town of Puerto Ayora, you may discover more about these gentle giants. The 13 subspecies of Galapagos tortoises are grown in captivity here in preparation for reintroduction into the wild. 
Snorkeling Off Vicente Roca Point
One of the best deep-water snorkeling experiences in the Galapagos can be had here ("deep water" refers to snorkeling off a boat rather than from the beach). At Vicente Roca Point. Coldwater currents increase, creating an abundance of food and an incredible diversity of marine life. You could see enormous rays darting over the sandy ocean floor or green turtles gliding softly through deep blue waters. Numerous fish species exist, including parrotfish.
You might be fortunate enough to see a white-tipped shark circling below you. There is a small, brownish bullhead shark on the ocean floor that you should watch out for. One of the planet's oldest species, this inconspicuous, passive animal first appeared in the early Jurassic period over 200 million years ago.
One More Breathtaking Experience
Go Hiking to the Summit of Bartolomé Island
One of the most recognizable pictures of the Galapagos is the volcanic spike of Pinnacle Rock. It protrudes from the water on the edge of the small Bartolomé, a half-mile-wide islet off Santiago Island.
A wooden walkway with 300 steps will take you to the summit. After taking in the view from 374 feet up, descend to the beach filled with yellow sand. Galapagos penguins frequently nest near the base of Pinnacle Rock, and you might also see sea turtles building their nests on the sand.
Enjoy Your Cruise to the Utmost
No matter what you do, don't pass up the opportunity to snorkel in the Galapagos. Even if you have never been underwater, you will be mesmerized by the vibrant colors and abundant life there. Along with vast shoals of fish, you should witness sea lions zipping around, marine iguanas eating seaweed, Galapagos penguins, graceful sea turtles, and marine iguanas.