Are you a photographer or designer who lives for photography and strives to create masterpieces? Then special presets for Adobe Lightroom will make post-processing more powerful. They provide you with tremendous creative opportunities and the same time significantly save your precious time no matter what you work on: computer, tablet, or phone. And you don't have to pay anything because most of these tools are available for free! In this article, we've collected the best of them for a variety of topics. Read more about free wedding Lightroom presets on Skylum`s blog.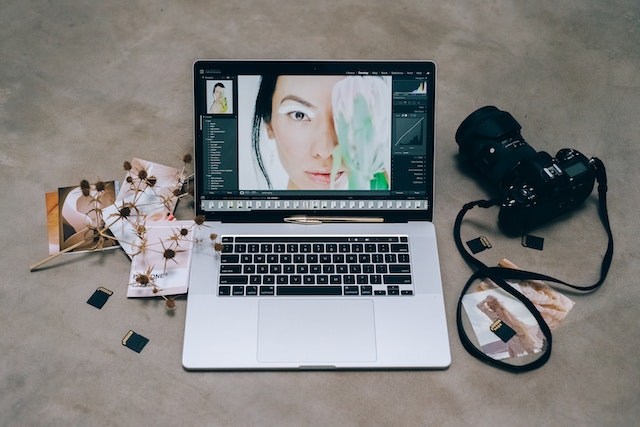 Why Lightroom Presets are so Valuable for Photographers and Designers?
Let's start with the fact that Lightroom presets are custom settings that are like default filters that apply changes to the color saturation, brightness, contrast, and other parameters of your photo. And at the same time, they allow you to experiment with amazing effects with a few clicks of a mouse. Why Lightroom presets are so useful for creative people? There are several reasons:
Post-processing takes place in seconds. If you're a professional photographer or designer, you're 100% familiar with processing thousands of images. And everything must be done before the deadline. Presets are your lifesaver because you can set a single atmosphere and tone for an entire group of photos at once. This is very convenient if you need to process images from one wedding or another shoot. You just set the settings for all your selected images and that's it. Very simple and quick, right?
Editing in presets isn't destructive. It means that you can always delete the changes made and return to the original format with just one click.
You'll get incredible effects and find your own style. Fierce competition forces you to be unique and stand out from the crowd. It's thanks to presets that your own creative signature is born, which impresses you at first sight with its unbelievable effects.
The good news is that the presets can be matched to all types of photos: portraits, landscapes, weddings, etc. To make it easy for you to choose the perfect option for your case, we have divided them into thematic categories. Let's take a closer look at them.
Presets for Landscape and Nature Photography
1. Cinematic HDR
This preset gives your landscape photos natural colors. So, when you look at them, you get the impression that you're now in the place depicted in the photo and admire the local landscape with your own eyes.
2. Beautiful sunrise
When the sun is just beginning to appear on the horizon, colors may appear a bit monochromatic. Beautiful sunrise will help emphasize the beautiful versatility of the sky during sunrise.
3. August Sunset
If you want to bring autumnal notes with golden hues to your images, use this preset. It allows you to emerge into a cozy fall atmosphere.
4. Winter Wonderland
Have you taken a lot of photos of snowy mountains or forests? That's great! Now you can make them perfect with a Winter Wonderland preset pack. Here you'll find everything you need for it, from black & white options to sky enhancements.
5. Drone eye
The bird's eye view photos are impressive in themselves. But if you look at them more closely, you'll notice that they lack something. This tool makes them perfectly by increasing contrast and saturation, as well as emphasizing colors and textures.
6. Underwater
If you're a diver and love to capture the beauty of the underwater world, Underwater will help you turn blurry and dull images into crisp and vibrant ones.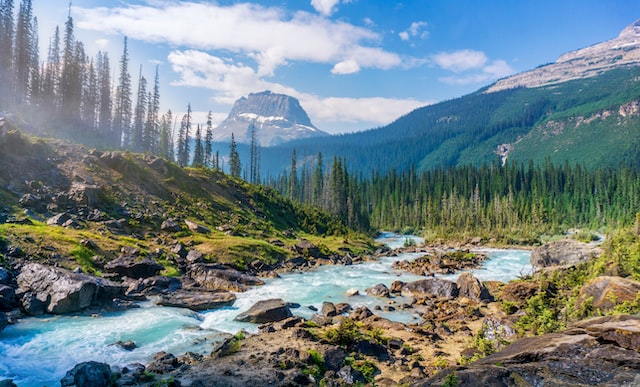 Presets for Travel Photography
7. Travel by Nomannbefore
Are you a persistent traveler and bring home a lot of photos of beautiful places from every trip? This set of 4 presets is the perfect base for any type of travel:
Beach Days – emphasize the beautiful light on the river, sea, or ocean shore.
It's a Jungle Out There – allows getting photos with a touch of warmth and light.
Into the Woods – makes the dark, estranged forest warmer and more open due to more light and heat.
Laguna Sunset – emphasizes details in shadows and highlights, resulting in a warm photo.
Presets for Urban Jungle Photography
8. Busy Street
This preset is a winning solution because it increases the exposure and details the sky that is visible among the beautiful architecture.
9. Brooklyn Bridge
Such a tool as Brooklyn Bridge gives you the impression that you're capturing the urban environment around you with a film camera, just like in the good old time.
10. Street blue
Deep, moody shades emphasize the urban atmosphere with its inherent textures and details. So, why not enhance them in your photos?
Presets for Nostalgia Photography
11. Vintage Film
It's very easy to evoke a feeling of nostalgia in yourself! Just add a little sepia effect with this preset.
12. Historian
Historian is like an echo of the past. It makes your images look black & white and artificially dated to make you feel like you were shooting with a film camera.
13. Peace
Do you adore a boho style? So, why not bring it to your photos besides dresses, jewelry, and accessories which are a part of your boho looks? Rest assured: with this preset, your photo masterpieces will have a warm, inviting, look as if they were taken with a classic film camera.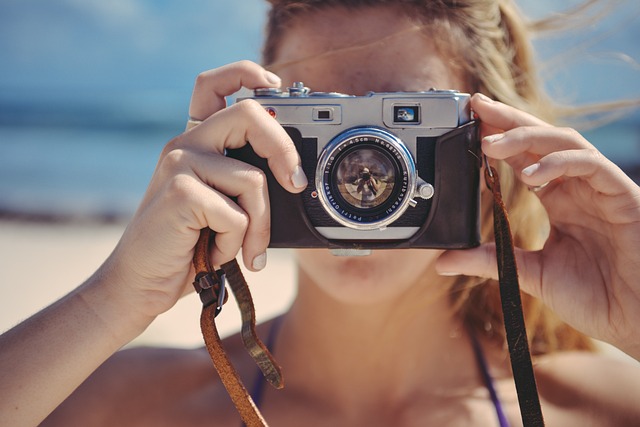 Presets for Food Photography
14. Food
If you have a cooking blog on Instagram, this preset is your perfect find. It adds more brightness and saturation to the image of cakes, handmade sweets, sushi, or other culinary delights, making them more appetizing.
15. Sweet Tea
The name of this preset speaks for itself. It gives delicate sugar shades to images of culinary products, which makes it ideal for not only food photography, but also for other styles.
Presets for Wedding Photography
16. Wedding Day
Are you a wedding photographer who wants to emphasize a happy moment? Then be sure to use this tool that adds more saturation to emotions and colors.
17. The Bouquet
Have you received a lot of wedding photos but don't know how to make them even more stunning? The Bouquet will help you with that by combining clarity, sharpness, and subtle toning.
18. Vogue
Are the newlyweds tired of the monotony and want to see their wedding photos as if they were cinematic? This free wedding Lightroom preset will help you achieve this result.
Final Words
We've shared with you the presets that will turn your particular topic photos into real masterpieces which will impress your customers or your followers. Take note of them, experiment, and enjoy the pleasure of photo processing.