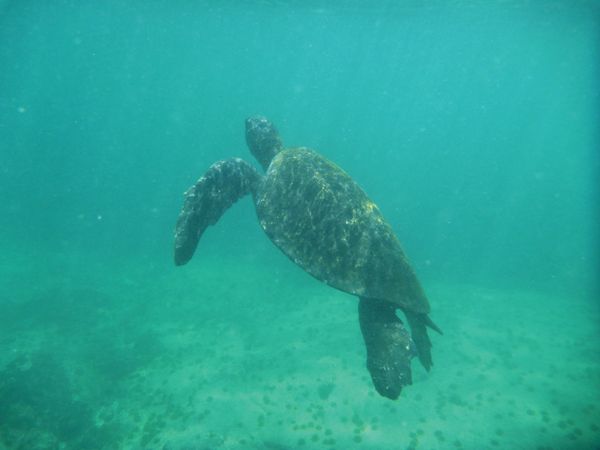 More than a century after it was last spotted – its last confirmed sighting was in 1906 – a female Fernandina Giant Tortoise was 'rediscovered' earlier this year on Fernandina, the youngest and third largest of the Galapagos Islands.
Listed until recently by the International Union for Conservation of Nature as 'possibly extinct', the 100-year-old tortoise has been transferred to a breeding center on Santa Cruz Island.
The team behind the discovery is planning another expedition to Fernandina Island later in the year but if you feel inspired to travel to the Galapagos and search for the 'lost' giant tortoise yourself, World Expeditions offers more than 10 options to the far-flung archipelago, including the following three: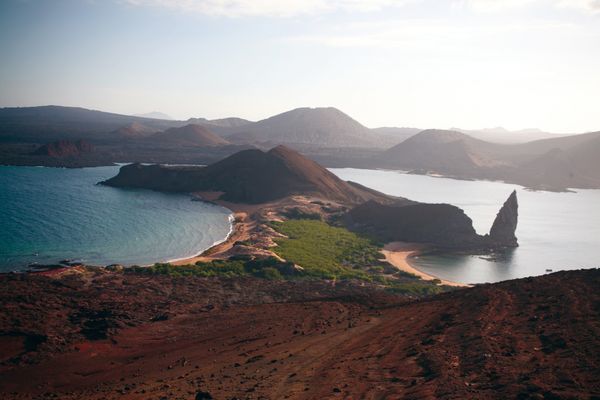 ► Galapagos in Comfort with Naturalist and Photographer Jaime Dominguez
An avid photographer and exceptional storyteller, Jaime Dominguez is the holder of the highest certification possible for a naturalist guide in the Galapagos and he will escort an exclusive journey to the Pacific archipelago aboard a brand new, first-class yacht. Offering ample space to rest and relax (including sundeck, outside bar and lounge areas), the sleek Solaris vessel accommodates only 16 passengers, allowing for a more personal and intimate experience. The new trip is timed when Galapagos wildlife is most active – travellers can spot birds nesting on guided walks, snorkel with playful sea lions or witness marine iguanas transform into an array of colours with the start of their mating season.
NEW! Galapagos in Comfort with Naturalist and Photographer Jaime Dominguez with World Expeditions (8 days) departs 28 January 2020 https://worldexpeditions.com/GAI
► Galapagos – Bike, Hike and Kayak
A trip in the Galapagos Islands with a twist, as it combines multiple activities such as hiking, cycling, kayaking and snorkelling, offering a more immersive experience to anyone who looks for more than memorable close encounters with the islands' extraordinary wildlife. From hiking to the second largest (and still active) volcanic crater in the world and exploring fragile environments to cycling through ever-changing vegetation and kayaking along peaceful, mangrove-laden bays. The itinerary is interspersed with numerous opportunities to snorkel in the Pacific' crystal clear waters and also gives visitors the chance to fish their own lunch.
► Galapagos Explorer
The isolated Galapagos archipelago represents a spectacular and striking world of volcanic landscapes and fearless animals and this short itinerary is ideal for anyone keen to explore this wild sanctuary but only has limited time available. Aboard a comfortable, 16-guest catamaran that allows for a more intimate experience and accompanied by a specialist naturalist guide, it provides ample opportunity to relish in the dramatic scenery and pristine environments as well as dig in a little deeper in Charles Darwin's Theory of Evolution: search for giant tortoises, encounter sea lions, watch flamingos and see iguanas basking in the sun.
All Galapagos itineraries can be booked as stand-alone trips or to extend your journey in South American destinations such as mainland Ecuador and Peru.
For more information visit worldexpeditions.com.