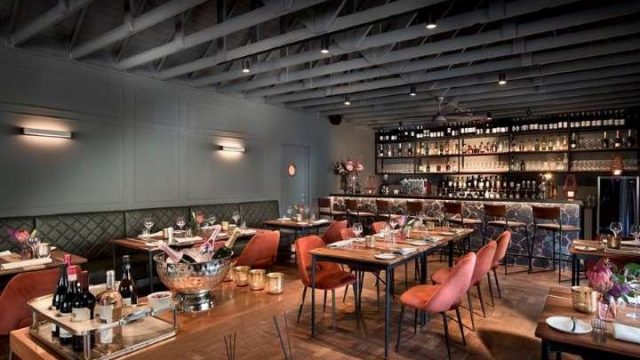 JOBURG foodie enthusiasts can look forward to an exciting new venue come September when THE PEECH BOUTIQUE HOTEL opens the doors to its stylish new restaurant, Basalt, which will be headed up by Frederico Dias, former Head Chef at The Pot Luck Club in Cape Town.
The overhaul of the F&B offering is the latest step in The Peech's evolution and journey, which saw another 14 new luxury rooms and a 2 bedroom Villa added at the end of 2018.
"The final part of this journey is to significantly enhance our food and beverage offering at the hotel," says owner James Peech. "Our original guest-only dining area has been completely re-built, and we have added Basalt, an entirely new space and concept, offering a stylish and refined dining experience for both guests and local patrons."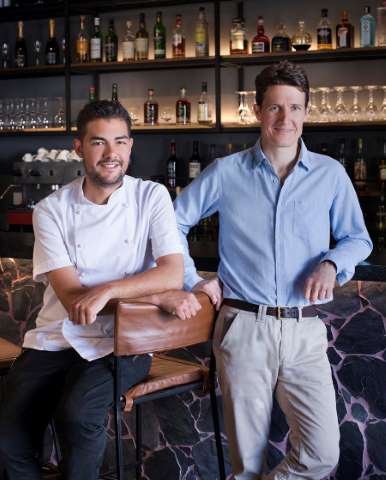 Dias is at the helm of both restaurants and overseeing front of house is seasoned Maître D, Lyle Scott (previously Westcliff Four Seasons and Marabi Club). Peech, Dias and Scott have worked closely together over the past few months to ensure all design, operational and front-of-house aspects have been considered. 
He will bring global inspiration to the menu, having spent time cooking in some of the world's finest restaurants, while his Portuguese roots and current love of Asian and Mexican flavours will also filter through.
Dias sums up his menu as "contemporary global cuisine". He aims to bring an authentic and real approach to food, using the best locally sourced seasonal produce and a straight-forward selection of entrées, mains, and desserts, with specials added as ingredients allow.
Dias plans to feature several plant-based dishes on the menu, but ultimately the focus is simply on serving "really amazing food". Some tantalising entries on the menu include salted cod brandade with lemon-glazed brussels sprouts and toasted sourdough; red cabbage braised in Harissa and red pepper sauce; pan-roasted Kabeljou with cauliflower, lime and curry leaf butter; and slow-roasted pork belly ricarda negra with toasted almond mole.
The laid-back, refined luxury for which The Peech is renowned extends to Basalt. With capacity for 40 patrons, the sophisticated space is warm and intimate. The contemporary cool grey interior is energised with plush red velvet chairs. It is situated in the original heritage house overlooking the hotel's main entrance.
"We are incredibly excited about taking this opportunity to showcase our evolved food and beverage offering to guests and the addition of an exceptional dining option to the local food scene," says Peech.
The Peech Boutique Hotel, which was originally a family home built in the 1950's, opened its doors to the public in 2004, and has become an oasis of calm and style for both business and leisure travellers to Johannesburg, with an emphasis on its residential-inspired guest experience, discreet but excellent service, and commitment to ethical, responsible tourism. The Peech has been Fair Trade Tourism Certified since 2010.
The hotel is located in Melrose, an upmarket suburb within 10 minutes of the business and shopping nodes of the city. Sandton is ten minutes away, whilst Rosebank and Melrose Arch are only five minutes away by Gautrain. Johannesburg International airport is 45 minutes by car.
Basalt will be open for dinner five nights a week (Tues to Sat). For more information visit www.thepeech.co.za