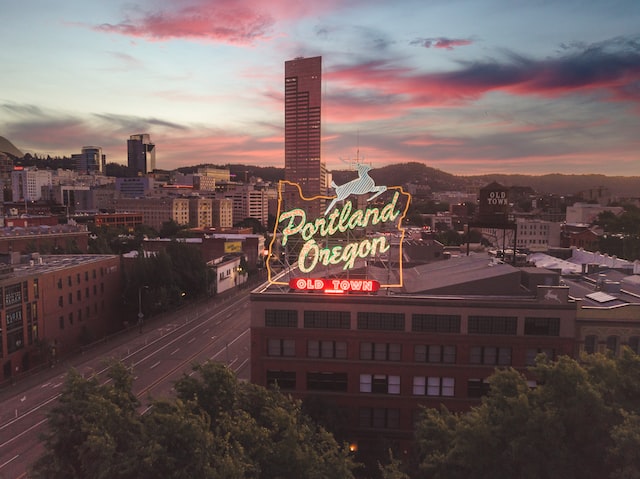 Are you looking for an unforgettable journey? Then you should consider Portland, Oregon. This city offers a unique mix of natural beauty, culture, and entertainment. From biking through the city's many parks and trails to exploring the thriving food and art scene, there are the best things to do in Portland for everyone to enjoy. Portland is the perfect place to take a well-deserved break from the hustle and bustle of everyday life.
Explore Local Cuisine
Exploring the local cuisine is a great way to experience a new city. Portland, Oregon, is no exception. From creative comfort food to inventive takes on traditional dishes, there are countless unique dining experiences to be discovered. From food carts to fine dining, Portland's culinary scene has something to offer everyone.
Tour the City's Historic Landmarks
Portland, Oregon, is a city that's full of charming historic landmarks for visitors to explore. Whether you're walking the city's historic downtown or strolling along the waterfront, there are plenty of fascinating sites to take in. Take the time to visit the city's oldest buildings—such as the Pittock Mansion, Oregon City's End of the Oregon Trail Interpretive Center, and the Oregon State Capitol—to gain a greater understanding of the city's unique history. For a truly unforgettable experience, join a guided tour to learn more about the city's history and culture.
Take Advantage of Outdoor Recreational Opportunities
Outdoor recreational opportunities are abundant in Portland, Oregon. From breathtaking hikes to picturesque beaches, there is something for everyone. Taking advantage of the natural beauty of the area is not only enjoyable but can also be great exercise as you explore the area.
Consider renting a bike to get around or taking a kayak out on the Columbia River. If you're feeling adventurous, there are many easy-to-moderate hikes available in the city and surrounding areas. Make sure to pack plenty of water, sunscreen, and snacks when you head out on your outdoor excursion.
Enjoy the Arts & Entertainment Scene
Portland, Oregon, is known for its vibrant arts and entertainment scene. Whether you enjoy visiting the numerous art galleries, catching a performance at the theater, or going to a live music event, you'll find something to enjoy in this city.
The Pearl District is brimming with art galleries, the Arlene Schnitzer Concert Hall and Keller Auditorium host incredible performances, and the city's many music venues offer a wide range of genres. Make sure you explore the art and entertainment scene while you're in Portland, and you'll surely be in for an unforgettable experience.
Experience Portland's Unique Nightlife
When the sun goes down, Portland's nightlife comes alive. Whether you're looking for a cozy wine bar or a hopping nightclub, this city has something to offer. The Pearl District is known for its posh restaurants and upscale bars, while Old Town Chinatown is the place to go for late-night karaoke and craft beer.
Take a stroll along Alberta Street and experience the city's diverse live music scene, or explore the hidden speakeasies in the downtown area. No matter what kind of experience you're looking for, Portland's nightlife is sure to provide it.
In conclusion, Portland, Oregon, is a city that offers a unique blend of history, culture, and nature. From the gorgeous parks to the creative arts and entertainment, Portland is an unforgettable journey that should not be missed. With its friendly locals, great food, and endless activities, Portland is sure to provide an unforgettable journey that will leave you wanting more.