The current travel restrictions may mean we're pressing pause on visits to our favourite hotels, but we can still bring heavenly holiday vibes into our home through scent. Zoey Goto rounds up the best fragrances to add a touch of 5-star luxe to your lockdown.
The Landmark Hotel's White Tea & Thyme Candle
Stroll into London's opulent Landmark Hotel and you'll be greeted by a spectacular glass atrium with towering palm trees, marble columns and crystal chandeliers.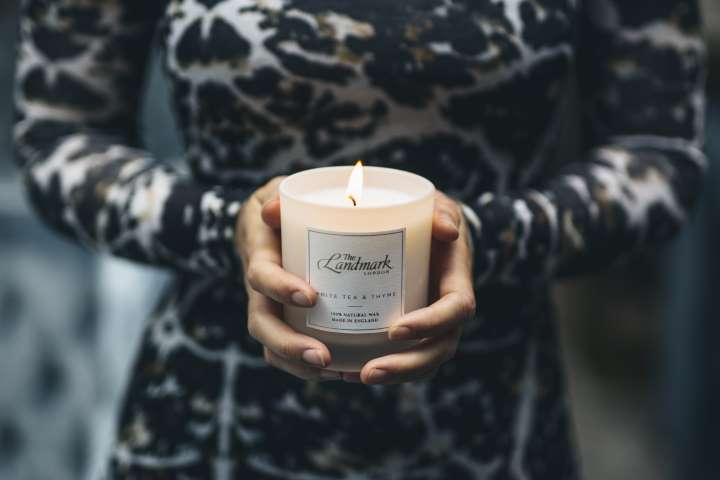 The legendary hotel, which has been welcoming guests since 1899, has now captured the elegance of their establishment with their aromatherapy candle. The 100% natural wax candle mixes essence of thyme to reflect the hotel's British roots, with white tea to highlight their international outlook. This is a great scent for creating a clean and relaxing aroma.
Nest's Moroccan Amber Range
If the exotic scents of Morocco are calling, then Nest's exquisite range of home fragrances should do the trick. The high-end products are beloved by luxury hotels across the globe, including the five-star Spanish-inspired Royal Palms Resort and Spa in Phoenix.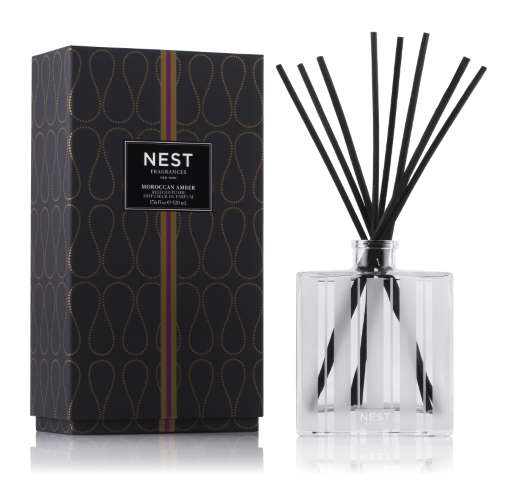 Nest's Moroccan Amber range infuses amber, sweet patchouli, heliotrope and bergamot, with a hint of eucalyptus thrown in. The collection includes candles of various sizes, reed diffusers and for truly decadent hand-wash, Moroccan Amber liquid soap:
Kit Kemp's RIKRAK Candles for Firmdale Hotels
The Firmdale Hotels, which include The Whitby Hotel in New York and London's vibrant Soho Hotel, are known for their characterful interiors, created by interior designer and co-founder Kit Kemp. She's now brought her distinctive creative flair to the RIKRAK range of body products and candles.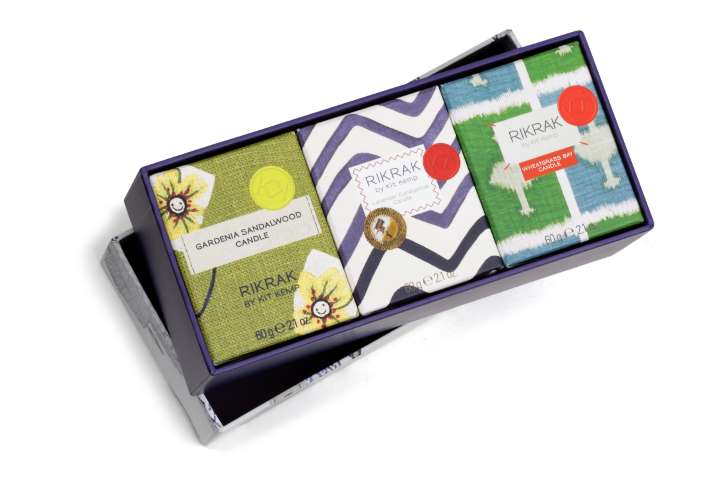 Clad in funky packaging, the aromas are reminiscent of an evening walk through an English country garden, with gentle hints of lavender eucalyptus, warmed white flowers and sandalwood. The mini candle gift set allows you to try out the three signature scents in small scale before committing.
Le Sirenuse Hotel's Eau d'Italie
Sun-warmed terracotta, fragrant Mediterranean shrubs, a salty breeze and the hint of incense from a neighbouring church – a waft of Eau d'Italie signature fragrance instantly transports you to Italy's spectacular Amalfi Coast.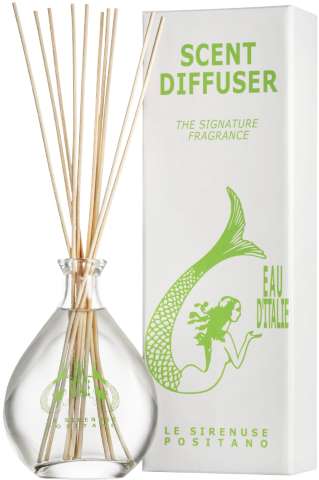 The owners of the grand Le Sirenuse hotel in Positano have spent many years creating a range of scents to honour their beautiful surroundings. The resulting reed diffusers and candles are a love letter to Southern Italy, in all its fragrant glory.
Skandinavisk's Skog Range
Villa Copenhagen is set to be Europe's hottest new eco-hotel when it opens towards the end of 2020. Housed in a former post office, the Danish 5-star hotel will boast a rooftop pool warmed by the hotel's excess heat and high-design chairs made from discarded fishing nets.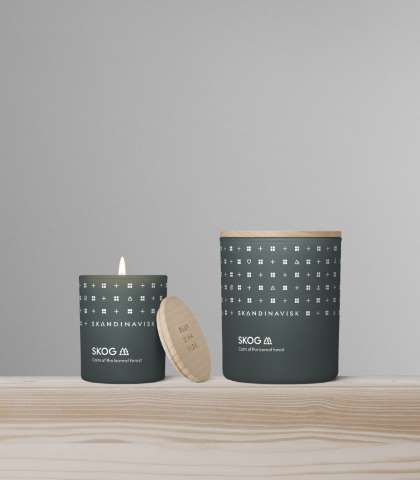 In keeping with the sustainability theme, they've teamed up with fellow Nordic home and body brand Skandinavisk to provide their Skog range in-room. The soothing organic candles, reeds and toiletries are fragranced with the subtle scent of a Scandinavian forest floor, with hints of freshly fallen pine needles and fir cones. Clad in beautifully minimal packaging, Skandinavisk's range brings hygge warmth into the home.
The Hotel Aroma by AromaTech
Sitting back in a poolside cabana at the Delano Las Vegas, a gentle breeze delivers the faint smell of lemons and oranges fresh from the tree, and wafts of rose, geranium and lavender from the nearby gardens. AromaTech have bottled up this bouquet with The Hotel Aroma, an essential and aroma oil blend that rests on a bed of eucalyptus and fresh pine.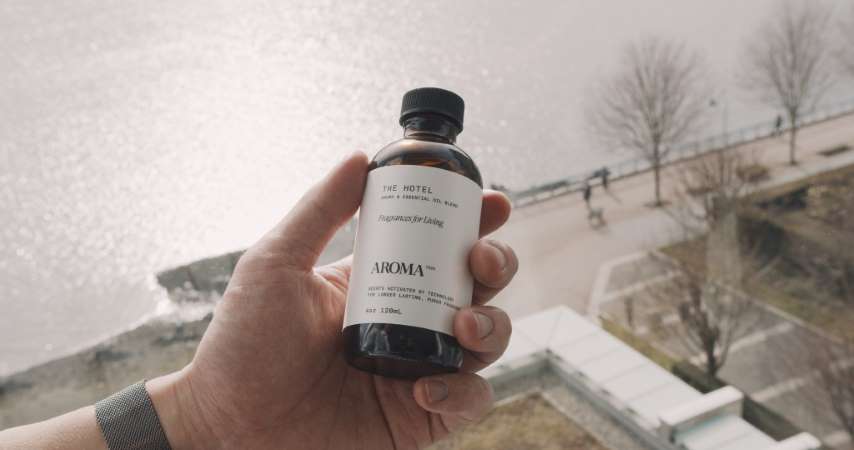 The uplifting oil is designed for use in any cold-air or ultrasonic oil diffuser. AromaTech also have a selection of diffuser machines for every sized space, including the dinky AromaCube, a battery operated fan diffuser that's perfect for scenting small rooms, and the AromaPod device which fragrances spaces up to 500 square feet.
Molton Brown at Jumeirah Emirates Towers
Soaring above the Dubai skyline, the Jumeirah Emirates Towers is just one of the many upscale hotels globally choosing to scent its spaces with Molton Brown products. For the past 50 years, London's bath and beauty connoisseurs have been perfuming five-star hotels and homes – including the Queen of England's residences as holder of the Royal Warrant.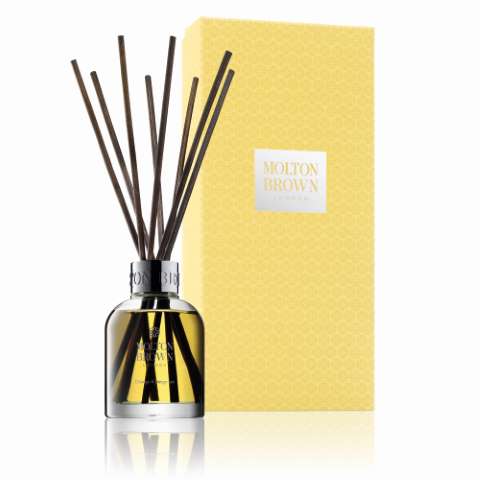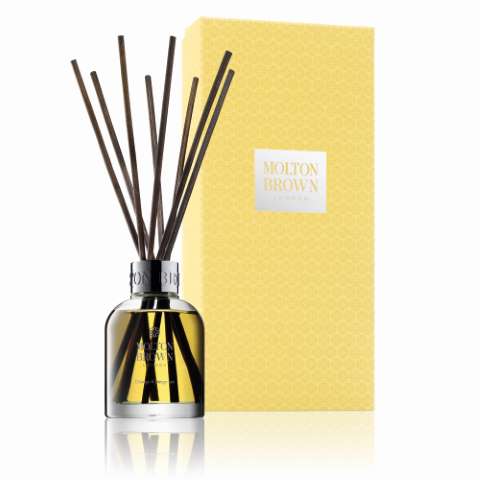 Their extensive range of bath, skin and fragrance treats makes it easy to light a perfumed candle, sink into a sweet-smelling bubble bath, then slather on some nourishing body cream, all using the same umbrella scent. Their orange and bergamot reeds and candles, with a musky base note of ylang-ylang, are particularly delicious.
Caesars Palace The Empire Fragrance by Aroma Retail
Caesars Palace Resort and Casino is the kind of hotel where high rollers roam, Roman statues loom large and fortunes are won and lost on the roll of the dice.
This legendary Las Vegas atmosphere has now been captured in fragrance form, with Caesars Palace The Empire's set of 4 hand poured candles. Created by Aroma Retail, who are pros at fragrance branding major hotels and resorts, the bold scent mixes musky base notes of cedarwood and amber with floral jasmine, and citrus hints of mandarin and lemon.
Caesars Palace The Empire can also be brought as an essential oil and used with the Aroma Retail's bestselling aroma machine, for a quick and efficient way to atomise the whole home.