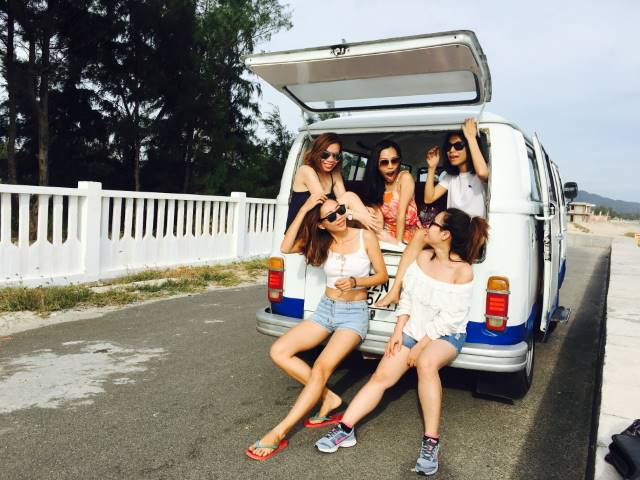 No matter what their age, when your kids are going away, whether they're off on a school trip abroad or a gap year backpacking, you're always going to miss them and worry. But, to ease your mind a little, you can give them a gift before they go that can help them in some way on their trip. If you're not sure where to begin, for fun gift inspiration, check out Wicked Uncle.
Now let's have a look at handy travel gifts your kids can put to good use when they're away.
A Journal
A travel journal is an ideal gift – your child can write down all their memories, stick in mementos, draw what they saw, and generally unwind. In years to come, they can read back what they put and have memories resurface that they may have forgotten over time. It's a little slice of their history that can help them recall the good times and show how far they've come!
A Camera
They're sure to be taking plenty of photos of themselves, their friends, and the sights, so why not get them a handy camera for the job? You could get them a disposable camera or a polaroid, as unlike with smartphones, they'll just take one picture in the moment, instead of capturing hundreds in a minute, which makes them more candid. It also means they'll have their images printed off which they can then keep forever in a photo album, or decorate their room with.
Lotions and Potions
Without you there to nag them to look after themselves, they may have to learn certain things the hard way. However, if you ensure to put sufficient amounts of bug spray, suntan lotion, aftersun, and anything else they might need in their bag, then they're more likely to get on better. Whilst it's not the most exciting gift, it's certainly one of the most practical!
Mini-Games
The actual traveling part involved with a trip can present long, tedious hours. Therefore, having something to occupy themselves with whilst they're waiting around is more than welcome. Consider getting them something portable they can play with either alone or with friends – it could be a handheld games console, playing cards, mini board games, etc. This will prove to be a relief for times when they have little else to do.
Travel Neck Pillow
Again, when they're traveling via plane, train, bus or any type of public transport, they're going to want to do something to pass the time. If it's a late flight or an early one, often, one of the best things they can do is catch up on sleep for a few hours. Therefore, a travel neck pillow is a great gift – they can pop it on, shut their eyes, and recharge in comfort.
Travel is a wonderful thing for your child to experience, so try not to worry about them. It's a great opportunity for them to learn about themselves as well as the world around them.