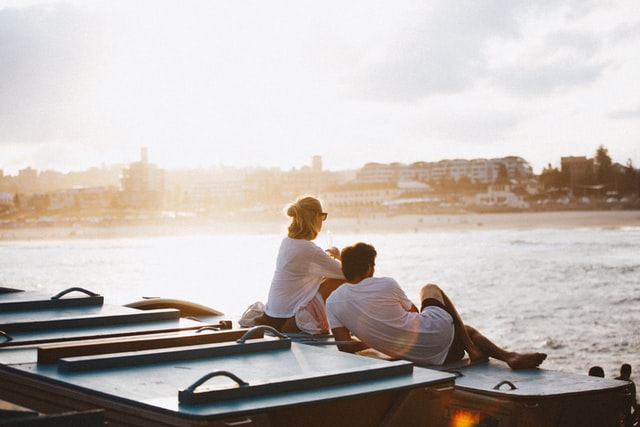 Aside from the wedding itself, the honeymoon is the most awaited day for married couples. It's their best time to relax, unwind, and enjoy after the tedious months of planning and organizing their big day.
That's why choosing the best honeymoon destination is just as important as choosing the best wedding rings.
In this piece, we're going to take you to the chilly and stunning valleys of South Australia and tell you the best honeymoon destinations in the region. So read on and take your pick!
Mount Lofty House
When you talk about South Australia, mentioning this vintage and charming boutique hotel is automatic. It's one of the most iconic and historical places in the region so it's only right for it to be on top of the list.
Mount Lofty House in Adelaide Hills was originally built in 1852 and was destroyed by fires in 1983. But ever since its revival, it's been one of the best accommodations in all of Australia.
If you want your honeymoon to be a serene and relaxing escape, Mount Lofty is the best place to go. Since it's located on top of the rolling hills, there's also 30 acres of land for you to wander around!
If you're a couple who loves the outdoors, you must try exploring the Waterfall Gully, Mount Lofty summit trail, and the Mount Lofty Botanic Garden.
Other amenities include a spa, outdoor pool, tennis court, a library, and an onsite restaurant and bar that houses an award-winning collection of wine!
One Kangaroo Island
If you've been dreaming of a romantic honeymoon on an island, you should put Kangaroo Island on top of your bucket list. Its long stretch of private and pristine white sand beach is one of the best in South Australia.
You can go kayaking, paddle boarding, or simply stroll along the beach and watch the sunset with your hubby!
In terms of accommodations, there are only two available retreats on the island, One KI and its sister property Walcowrie.
One KI is a modern luxurious lodging with five double-king bedrooms, a library, two living rooms, and a dining room. Walcowrie on the other hand is just as posh as One KI but it's strictly for accommodation only.
The Vineyard Retreat
This enchanting place is perfect for couples who love wine! If you and your partner are one of them, The Vineyard Retreat is an easy choice.
It's a 15-acre working vineyard that's located at the heart of the McLaren wine region, which is just less than an hour away from Adelaide's CBD.
The Vineyard Retreat offers six self-contained houses that are all generally stocked with local produce and a complimentary minibar. To enjoy the stunning views of the vineyard, each house has its own private deck.
And since you're in wine country, you're literally a stone throw away from the finest cellar doors in South Australia.
Some of the places and experiences that you can try are The Cube, Samuel's Gorge, Yangarra Estate, Wirra Wirra, and Coriole.
Sequoia Lodge
Sequoia Lodge is a world-class accommodation that sits right beside Mount Lofty, just above the Piccadilly Valley in Adelaide Hills.
Much like The Vineyard Retreat, Sequoia Lodge is surrounded by the state's finest wine regions, including McLaren Vale, and other iconic places in South Australia.
The best thing about Sequoia Lodge is the overall experience that it provides to its guests. From the luxurious suites, fine winin' and dinin', ultimate mind and body relaxation, to nature immersion, Sequoia has it all within the stunning landscapes of Adelaide Hills.
If this is the kind of honeymoon you've been dreaming of, book and go now for a once in a lifetime experience!