French Beach Provincial Park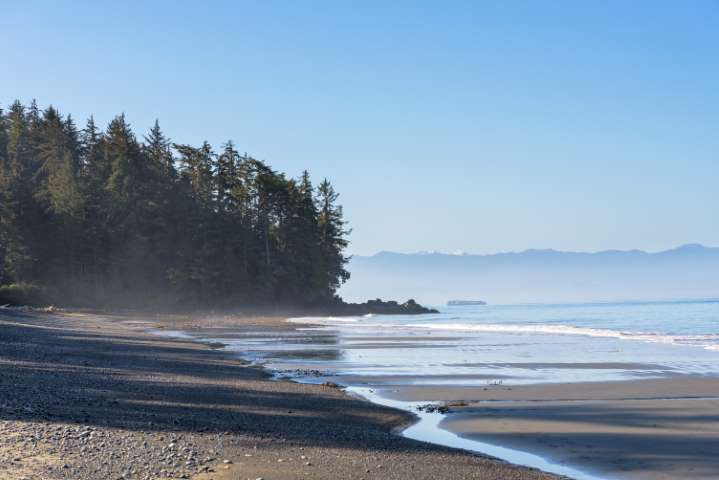 Vancouver Island, British Columbia
If you're looking to enjoy a picnic or take a dip in the ocean, this is the spot for you. French Beach Provincial Park is as relaxing as it is picturesque. Located on the scenic Strait of Juan de Fuca on the west coast of southern Vancouver Island, French Beach Provincial Park has it all: beautiful hiking trails, bountiful forests, sunny beaches, and ample room for camping.
Helmcken Falls (Wells Gray Provincial Park)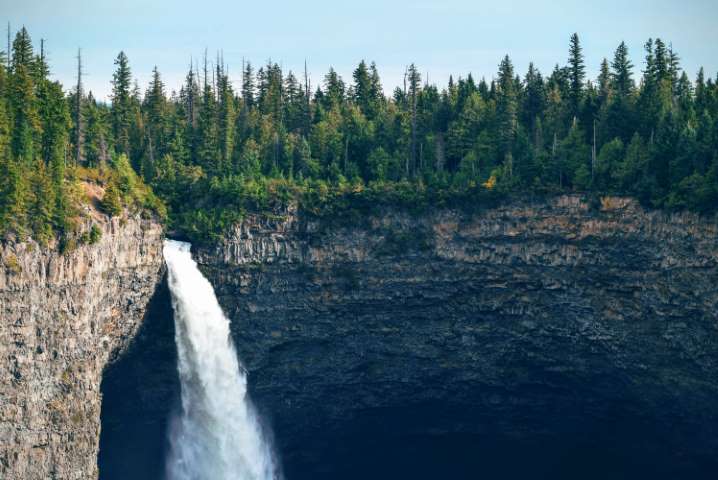 Thompson-Nicola, British Columbia
At 141 metres high, Helmcken Falls is Canada's fourth largest waterfall. If challenging hikes aren't really your speed, Helmcken Falls is perfect because it's easily accessible from the road and a very manageable trail. The viewing platform hangs over the lip of the canyon, providing a panoramic view of the Murtle River. If you're looking to get your blood pumping, you can get closer views of the falls by doing a one-hour hike along the Rim Trail.
Cheakamus Lake Road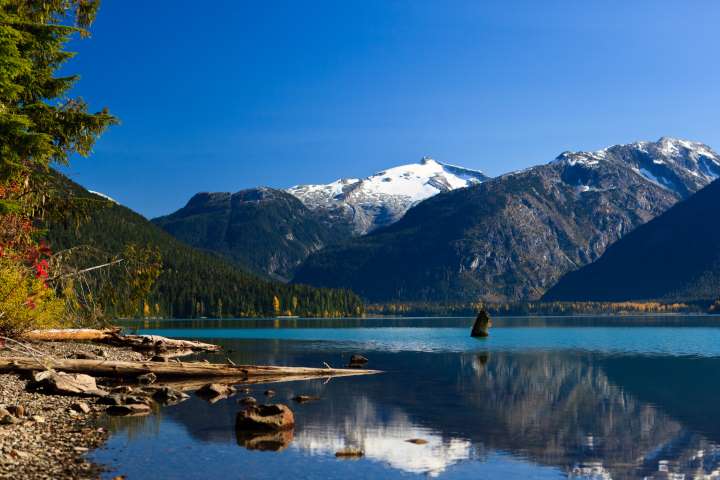 British Columbia
Looking for a relaxing place to chill out near Whistler Village? Cheakamus Lake should be on your list! This hiking trail is one of the only hiking trails in Whistler without a major elevation change, so it's the perfect place to enjoy a leisurely stroll and take in the west coast wilderness. The trail also offers two camping spots if you're looking for a place to call home under the stars.
Skyline Trail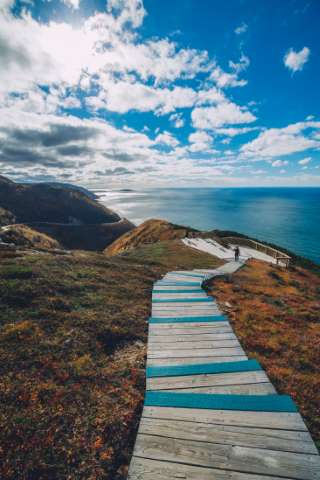 Cape Breton, Nova Scotia
This trail takes an average of 1.5-3 hours to hike, but we promise – it's worth it. As the name suggests, hiking this trail will give you some impressive views of the rolling highland hills. The hike twists and turns to a dramatic headland cliff overlooking the rugged coast, where you can see an eagle's eye view of the Cabot Trail as it winds its way down the mountain. The views aren't the only thing you'll see on this hike – keep your eyes peeled for whales, moose, bald eagles, and even bears!
Pisew Falls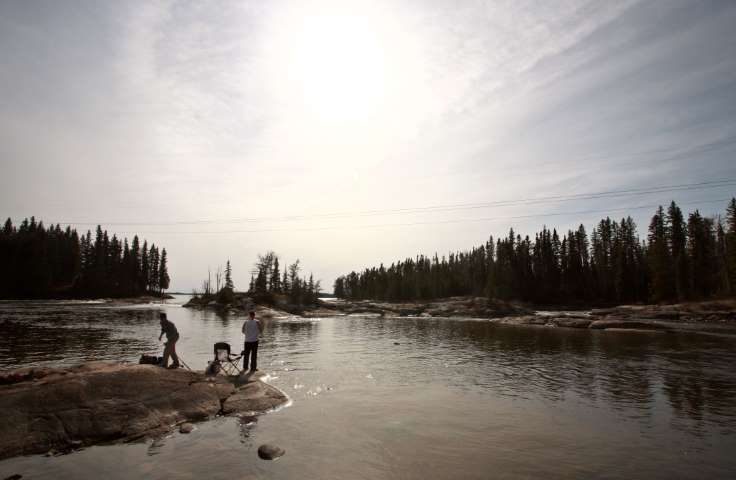 Mystery Lake, Manitoba
Sometimes you should go chasing waterfalls, especially if you happen to be able to add Pisew Falls to your list. Don't forget your granola bars and trail mix! A hiking trail over the Grass River leads you to the top of Pisew Falls and gives access to a 22 km hiking trail that peaks at Manitoba's highest waterfall, Kwasitchewan Falls.
Johnston Canyon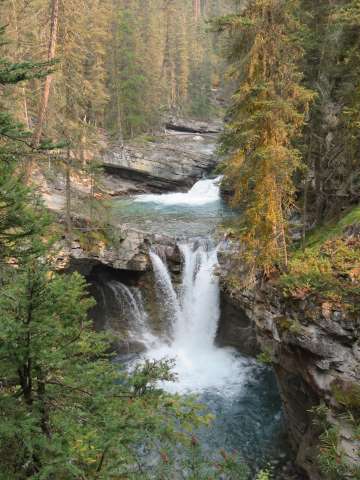 Banff National Park, Alberta
Whether you're a beginner or hiking pro, Johnston Canyon is the perfect place to spend your day. The terrain is suitable for hikers of all fitness levels – it's no wonder it's one of the most popular day hikes in Banff National Park. Bonus: it's accessible all year round, and the falls are frozen in the winter, which makes for an awesome insta-opp.
Middlebrun Bay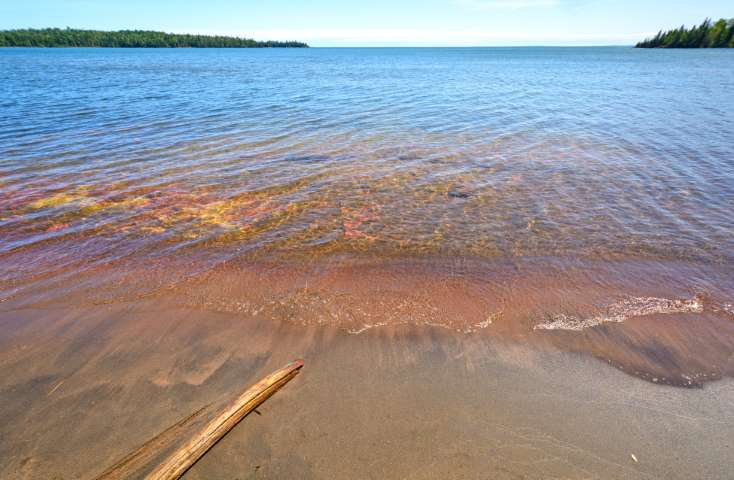 Thunder Bay, Ontario
Middlebrun Bay is ideal for those looking to take it slow and enjoy the beautiful scenery. This trail leads to a sandy beach and wetland area, so pack your swimsuit and come planning to swim. Pro tip: be sure to pack some snacks – the beach is perfect for picnics!
East Point National Wildlife Reserve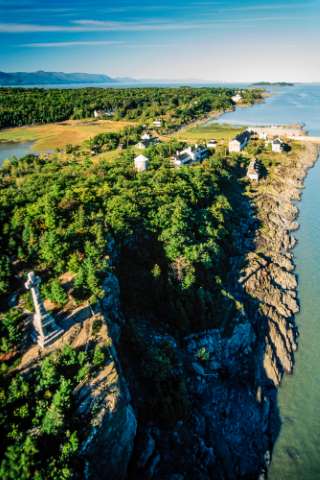 Grosse-Île, Quebec
The unique vegetation and wildlife is the highlight at East Point National Wildlife Reserve. There are two short, scenic hiking trails here with plenty of bird-watching opportunities – don't forget your binoculars!
Irving Nature Park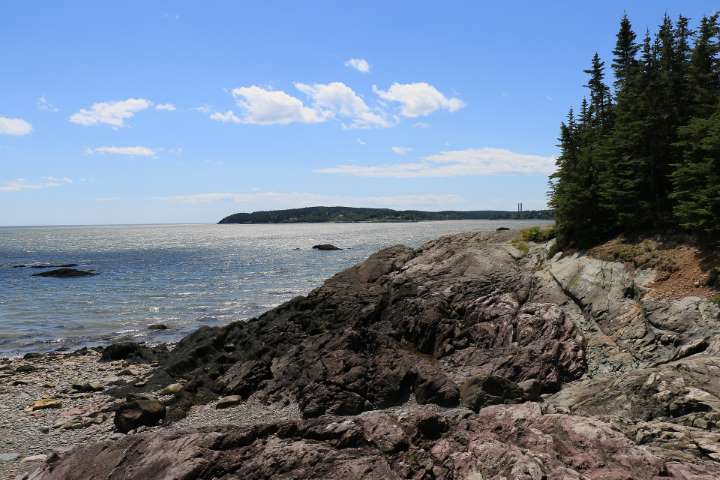 Saint John, New Brunswick
Irving Nature Park is the perfect quick escape from the cityscape of Saint John. As you make your way down the trail, you'll reach a point where the urban landscape fades away, so much so that you'll forget your still in the city. Cars, people and buildings will be replaced by the uninhabited view of Manawoganish Island in the bay.
Gros Morne National Park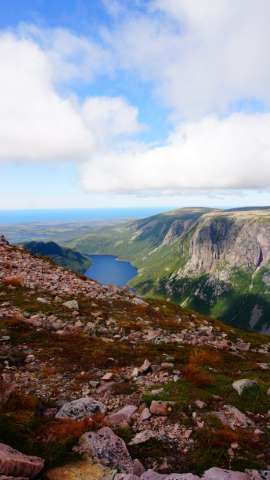 Newfoundland and Labrador
Gros Morne National Park can best be described in one word: breathtaking. Gros Morne's ancient landscape is a designated UNESCO World Heritage Site stretching across 1,805 square kilometers. The incredible landscape of mountains, beaches, bogs, forests and cliffs lends itself perfectly as a backdrop to all kinds of outdoor activities, particularly hiking. Fun fact: Gros Morne National Park is the place where the theory of plate tectonics was confirmed, look closely and you can see the colliding continents and the distinctive red landscape of the exposed earth's mantle.