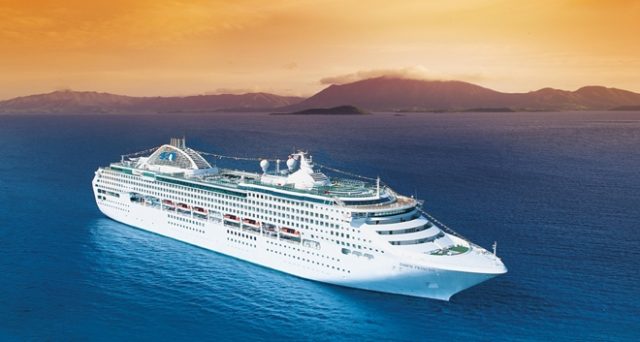 Celestyal Cruises invites passengers to sail its "Celestyal Stories of Greek Hospitality" this fall and to enjoy a memorable enogastronomic experience on board as part of the Celestyal themed cruise program. Through October, cruises offer passengers the best in "Greek Heritage, Culture and Enogastronomy." The program includes impeccable Mediterranean cuisine, Greek wines and traditional live Greek entertainment that will have the audience dancing in the aisles.
On Celestyal's September 15 and September 18 cruises will honor olive oil, the backbone of the Mediterranean and Greek diet. Representatives from GAEA, a leading Greek producer and marketer of extra virgin olive oil, olives and dressings, will host a series of events exploring the delicious attributes and health benefits of Greek olive oil.
Lovers of Greek wine will enjoy an enological journey on September 22. An expert producer from Greece's Mercouri Estate, recently distinguished among the top 100 global wineries by US magazine Wine & Spirits, will host interactive presentations on the history and production of Greek wines.
Internationally-famed food blogger "two minutes Angie" will join the September 25 cruise to take passengers on a bespoke journey to the signature dishes of the Greek Islands. Angie will prepare some of her favorite recipes and will discuss what makes the local cuisine special at each Celestyal Cruises destination.
Celestyal Cruises continues to support and promote Greece by immersing its passengers in the impossibly rich cuisine, culture and history of its storied homeland with authentic experiences, both on board and on shore. The Celestyal Inclusive Experience provides passengers with full board accommodation, exquisite Greek enogastronomy, a select number of fascinating shore excursions at all destinations, delightful onboard entertainment and unlimited drinks packages featuring premium brands, all at the industry's best value-for-money price.
For more information, please visit www.celestyalcruises.com.