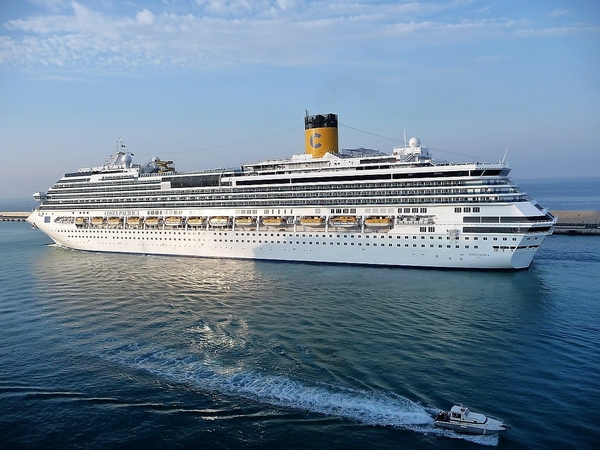 An increasing number of UK families are choosing cruises for their annual family holiday, according to leading retailer CruiseDeals.co.uk.
Princess Cruises have reported a 7% year on year increase on Mediterranean bookings from groups with third and fourth guests, the majority of which are under 21. By 2018, the amount of under 18s travelling on its main UK ship will have almost doubled in just two years.
"Over the last 24 months we've seen an increasing focus on marketing cruise holidays for families with young children," explains CruiseDeals.co.uk representative Ian Crawford. "This year is the first that we've really seen such efforts pay off, with a distinct increase in the number of bookings for parties of 3 people or more – in particular those with child places included."
It's thought that there are a range of factors behind the increase, including a surge of exclusive deals for those taking children on board. The industry has also witnessed a push from cruise lines to make larger ships even more family-friendly.
"Meals and many activities on-board – including kids' clubs all at no additional cost – mean that family holidaymakers simply get more for their money when at sea," comments Sam Otter, Celebrity Cruises' Director of Marketing and PR, UK and Ireland.
The news is likely to come as a shock to those who have previously considered cruising to be a choice limited to older generations, or those with a lot of money to spend on their annual family holiday.
In reality, many of the leading cruise lines offer additional deals on kids' dining or activities, the likes of which appear to be making cruising a more viable option for everybody. Additionally, specialist on-board kids clubs give parents the chance to enjoy some well-deserved alone time away from the kids while on their annual summer break.
Tony Roberts, Princess Cruises' Vice President for the UK and Europe, said "Our core guest is still over 50… but families and younger guests are unquestionably an ever-growing market for us. You only need look at the mix of ages we have on board to see there's a wide variety of guests enjoying their cruise."
"Families and those with young children are arguably the demographic that are least associated with cruising" concludes Crawford. "In actual fact, it's one of the fastest growing demographics within the industry, with increasing numbers of cruise lines making an effort to appeal to all generations."