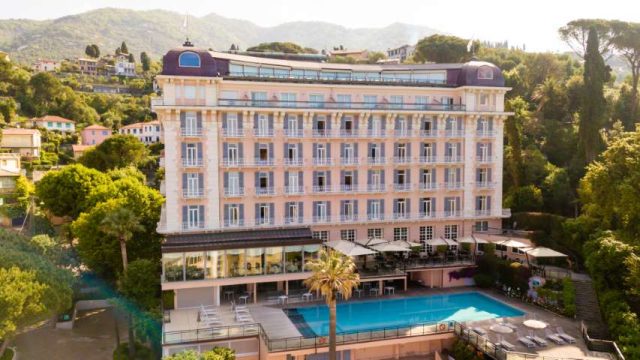 Grand Hotel Bristol Spa Resort will reopen on March 10, 2023 as a five-star hotel and a new member of Small Luxury Hotels of the World. Owned and managed by R Collection Hotels, the newly redesigned property along the Portofino coast offers 'La Dolce Vita' in a contemporary concept of hospitality and enhanced quality services. Already lauded with accolades including the best Luxury Destination Hotel by World Luxury Awards in 2022, this elegant and charming Liberty-style property offers breathtaking views, the biggest hotel spa in Liguria, and multiple dining experiences including award-winning rooftop restaurant Le Cupole.
ACCOMODATION
Grand Hotel Bristol features 80 rooms including 11 suites, all freshly renovated. Most rooms and suites offer stunning views of Portofino and a splendid panorama of the gulf. The building dates back to 1908 and was originally owned by the Costa Family who intended to create the most modern hotel at that time thanks to the first-ever elevators and private, in-room bathrooms. The hotel is surrounded by a flourishing Mediterranean nature where the contemporary style of the interior design is perfectly integrated with the architectural facade of the Liberty era.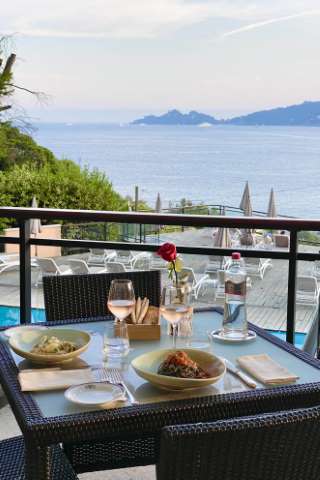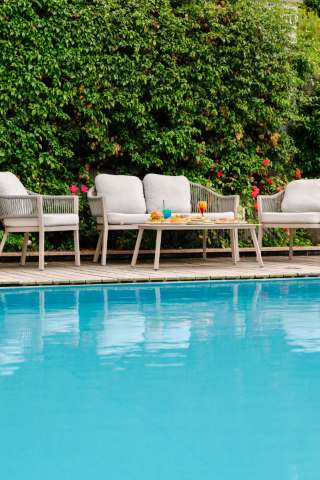 FOOD & BEVERAGE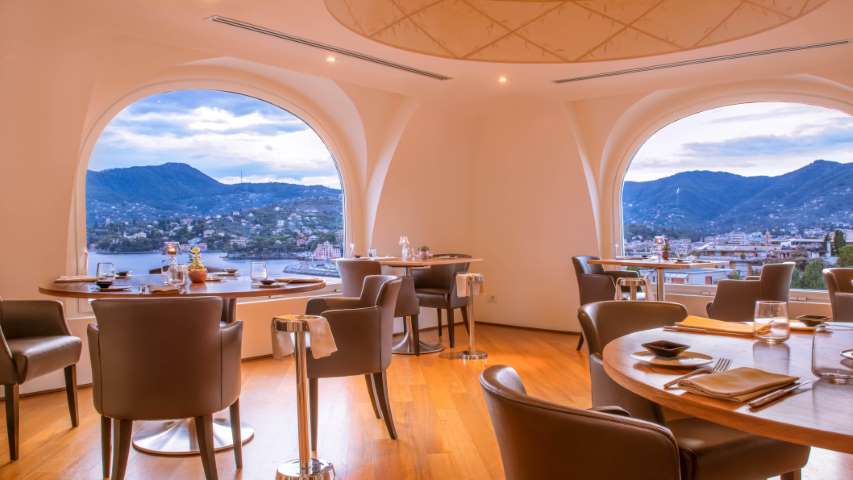 Grand Hotel Bristol invites guests to enjoy a tasteful selection of restaurants and bars. At Le Cupole, Chef Graziano Duca–a former Alain Ducasse student–and his team expertly combine tradition, creativity and innovation to compose a fusion menu of Ligurian and Piedmont cuisine that's mentioned in the Michelin Guide. The restaurant was awarded as the best Luxury Rooftop Restaurant in 2022 by World Luxury Awards and enjoys a romantic view of Portofino in a refined, intimate, and sophisticated atmosphere.
La Veranda is a charming bistrot located on the panoramic terrace, ideal for a convivial lunch and dinner serving authentic and traditional Italian dishes as well as a great selection of wines and cocktails. New in 2023, a gourmet pizzeria by the pool promises the perfect pizza and iconic focaccia as well as international choices such as poké, burgers and club sandwich.
WELLNESS & FITNESS
The highlight of Grand Hotel Bristol, the 22,000 square foot Erre Spa offers an unparalleled wellness experience and was awarded the Best Luxury Spa by World Luxury Awards in 2022. Spa highlights include state-of-the-art TechnoGym equipment, multi-sensory areas and themed relaxation spaces with flavors and aromas, a turkish bath, an emotional shower, and a panoramic outdoor pool with views of the sea.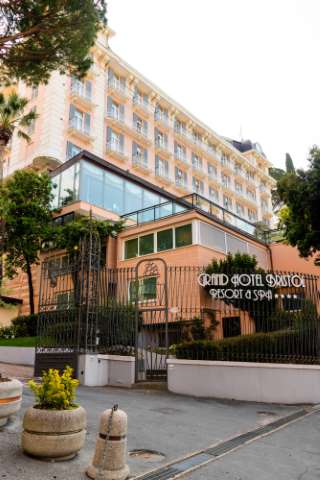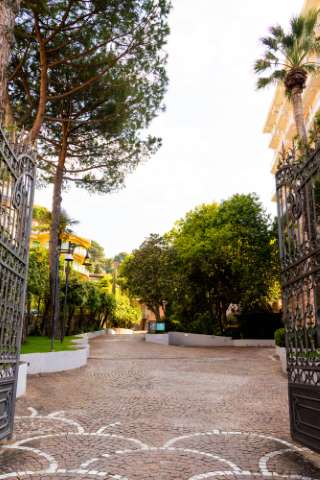 LOCATION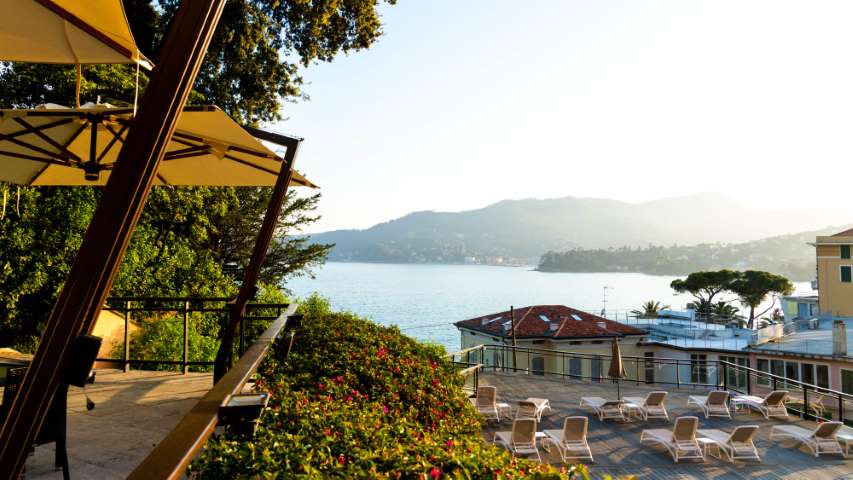 Grand Hotel Bristol is located a short seaside walk from Rapallo, a picturesque town known for its hilltop Sanctuary of Montallegro with sweeping views of the Italian Riviera. Rapallo is easily accessible via Milan from major US cities. Other popular Italian destinations like Santa Margherita Ligure, Portofino, and Cinque Terre are easy to reach from Grand Hotel Bristol by train or private boat.
General Manager Riccardo Bortolotti shares, "At Grand Hotel Bristol Spa Resort, 'La Dolce Vita' is a way of life – timeless, spanning generations, encapsulating the best of the Italian expression for the 'good life'. Living 'La Dolce Vita' varies for everyone. It can mean waking up to the sound of the soothing waves and chirping birds, or boarding an elegant gozzo boat and sailing the coast of the Ligurian Sea." Bortolotti further illustrates, "Getting lost amidst the piazzetta in Portofino or losing yourself in the rich history and culture of the region. Guests can look forward to waking up to new experiences again and again, pampered by best-in-class hospitality, culinary offerings, exceptional spa rituals, and hidden adventures at Grand Hotel Bristol."