Ever dreamed of what it would be like to holiday like a royal? With stunning scenery, exotic tastes, beautiful beaches and luxury accommodations on their check list, it would be a once in a lifetime opportunity to vacate as the royals do.  The world is their oyster when it comes to the perfect holiday destination, so why not take some holiday destination tips from royals with impeccable taste.
Booking.com, with more great places to stay in the world than any other travel brand, has looked at some of the top accommodation where the royals like to vacate. So, whether you are looking to soak up the sun on luxury golden beaches like the royal families newest couple Megan Markle and literal Prince charming Harry or relax in your chalet after a day out on the slopes, Booking.com brings you 9 destinations fit for a King or Queen.
Balmoral, Scotland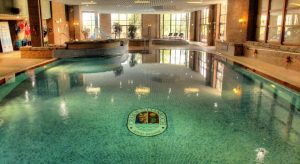 Last year celebrated the Queen of England's 90th Birthday in style with a special gala concert featuring 900 horses depicting the story of her life. Her chosen holiday destination is Balmoral, Scotland, home to Balmoral Castle and a popular holiday home to the Royal Family.
The Hilton Grand Vacations Club is a luxurious country house located in Cairngorms National Park. The hotel boasts stunning mountain views and is only a short distance from Balmoral Castle, if you need that extra royal touch. It is an excellent choice if you enjoy staying active on your holiday – take time to play a game of squash or tennis, visit the gym and follow with a long spa session in the relaxing sauna and steam room.
St Tropez, French Riviera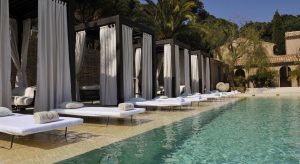 Relax like a royal in the stunning French Riviera – St Tropez, attracting the likes of the Swedish and Danish Royal Families who come for the designer shops, spectacular views, expensive restaurants and luxury yacht trips.
Stay at the Muse Saint Tropez for a hotel with elegant decadence. The onsite restaurant provides a delicious French breakfast, complete with traditional pastries and freshly squeezed orange juice. Take a stroll around the luscious gardens and unwind with a cocktail by the swimming pool. For the royal treatment make sure to visit the spa and indulge with one of their treatments.
Portofino, Italy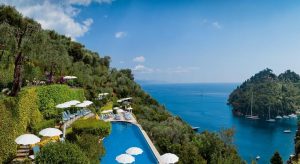 Loved by Prince Albert and Princess Charlene of Monaco, Portofino, on the Italian Riviera, is a vision with its pastel coloured houses, high-end boutiques and seafood restaurants dotted around the main square. The Piazzetta overlooks the super-yacht lined harbour and you can take a walk to the nearby Castello Brown to experience panoramic views of the Ligurian Sea.
The Belmond Hotel Splendido & Belmond Splendido Mare overlooks the Italian Rivera and is a perfect spot for yacht watching at the Portofino Harbour. Guests at both hotels have access to the facilities at the main Belmond Hotel Splendid and there is a choice of restaurants to choose from serving traditional, delicious Ligurian cuisine.
Verbier, Switzerland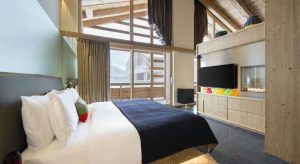 This exclusive ski resort is a playground for the rich and famous, with its luxurious chalets and wine caves – even attracting celebrities such as The Beckhams, Leonardo DiCaprio and Jude Law. The Duchess of York and Prince Andrew brought a chalet here last year and regulars include Princess Mary and Prince Frederick of Denmark.
The W Verbier has 6 luxurious chalets in the centre of Verbier, boasting contemporary alpine design, beautiful mountain views and offers ski-to-door access. Guests can warm up in the luxury spa after a hard day on the slopes or opt for a relaxing end-of-day swim in the heated outdoor pool. Breakfast is served every morning and guests can enjoy dinner at the Arola Restaurant, serving Mediterranean and traditional Alpine cuisine by renowned chef Sergi Arola. W Verbier also features a Tapas Bar and a café on site.
Monaco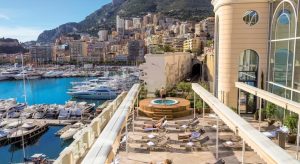 Known for its casinos, exquisite restaurants, yacht-lined harbour and prestigious Grand Prix motor race once a year, Monaco attracts those looking for a bit of luxury. Home to the Princess Charlene and Prince Albert of Monaco and their young twins, Monaco is the perfect trip to do in Royal style.
The Hôtel Hermitage is a luxurious hotel offering world class service and is only a short walk to Monte-Carlo Casino. The hotel restaurants offer incredible food and vintage wines with beautiful views of the harbour. Spa facilities are first rate, offering rejuvenating seawater treatments which you can enjoy in the evening after a day spent soaking up the French sun on the private beach.
Seychelles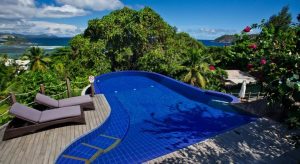 If it's good enough for Kate and Will…! The Dutch and Duchess of Cambridge, who married in April 2011, took their honeymoon in the secluded Seychelles. It really is the ultimate paradise with its serene beaches across 115 islands, underwater wonders (perfect for scuba divers) and exotic cuisine which blends African, English, French and Indian flavours.
Situated on the picturesque hills of Port Glaud and overlooking Mahé Island, you will find the self-catering Villas de Jardin. In these private villas you can appreciate views of the Indian Ocean and splash around the infinity pool whilst soaking up the sun. There are also plenty of surrounding activities here including snorkelling trips where you can explore one-of-a-kind coral reefs. In a recent survey it was found that on the first day of a holiday 30 per cent of travellers take the ultimate picture for social media, if this is you, you're in luck! Seychelles is a top insta-worthy location.
Maldives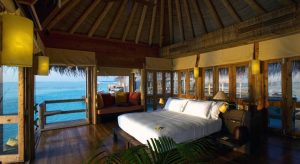 The Maldives are one of the most beautiful destinations in the world and where Kate Middleton and Prince William like to take a luxurious holiday. The palm-tree lined islands are the perfect romantic getaway with their crystal clear waters and broad choice of luxury hotels and spas on offer.
Perched over the crystal clear waters of the Indian Ocean, Gili Lankanfushi offers luxurious accommodation on a private island, complete with sunbeds and a water garden. The ultimate relaxation spot is in the elegant spa where you can enjoy traditional Ayurvedic treatments and meditation during a yoga class. Foodies will be delighted by the hotels Underground Chocolate Cave where you can sample gourmet chocolate and enjoy premium wine.
Meribel-France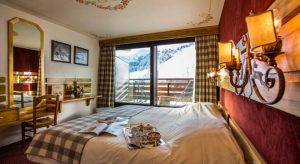 Experience the high life—literally—in this stunning mountain village. Dramatic views and pretty alpine chalets can be found in this picturesque destination where Kate and Will have enjoyed many a ski break. If you fancy a day off the slopes, you can also enjoy a day of shopping in luxe boutiques from the likes of Prada, Fendi and Dolce & Gabbana.
Enjoy panoramic mountain views from The Hôtel Alpen Ruitor, located in the centre of Méribel-Mottaret. These cosy rooms are the perfect resting spot following a day of skiing. If you are feeling weary after days spent on the slopes, unwind in the Anne Sémonin Spa where you can enjoy a soak in the hot tub or treat yourself to a full body massage.
Palma de Mallorca – Spain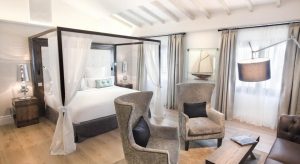 The Spanish Royal Family favour Palma de Mallorca as a holiday destination as it's also the location of their royal residence, Marivent Palace, which they visit annually. Featuring an urban beach, the city of Mallorca overlooks inviting turquoise waters and offers gorgeous mountain views, making it a perfect choice if you are after a city break that offers both culture and sunshine.
One of our top picks can be found in the heart of the old town in Palma de Mallorca. The Boutique Hotel Posada Terra Santa is a private haven, set in a manor featuring cosy rooms with a slightly medieval feel. Soak up the Spanish sun on the terrace while enjoying views of the old town with a cocktail in hand or just cool down in the chic pool.