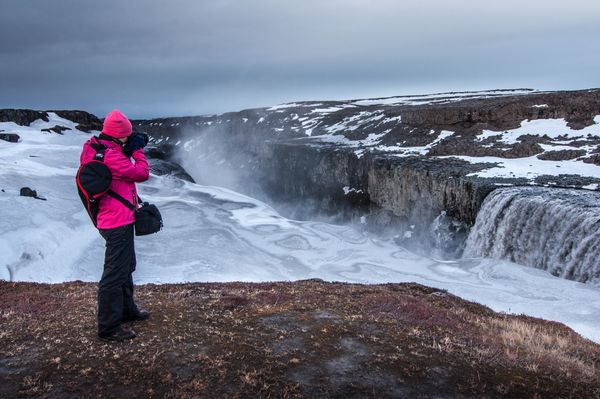 Make 2018 the year to focus on learning a new skill, with a range of tempting new trips from specialist operator Wild Photography Holidays. These small group departures not only take guests to some of the world's most spectacular and photogenic landscapes, but help to ensure they return with more than just memories offering expert, personalised photographic tuition suitable for all experience levels. Among the trips introduced for 2018 are the seascapes of northern Spain, Slovenia's Julian Alps in the autumn and undiscovered south India, alongside a show-stopping itinerary in Iceland.
Wild Photography Holidays is a family-run operator that has offered group departures for newbies and experienced photographers alike since 2010. With 24 different trips to Europe, Greenland, Iceland, India and the UK, their holidays are renowned for taking guests to little-visited (or photographed) locations and for the quality of their tuition, advising both while in the field and in post-production. Bespoke trips are also offered on a tailor-made basis.
NEW FOR 2018
Northern Lights, Waterfalls and Game of Thrones Locations
Far off the country's well-trodden tourist trail, this new itinerary takes guests to Iceland's frozen north, an area home to a diverse range of photographic locations. Photographers will be able to capture Goðafoss, one of Iceland's most fabulous waterfalls, the otherworldly lava formations at Dimmuborgir and the dancing light show of the Aurora Borealis, most striking in this northern region. There will also be visits to many locations from the hit HBO show Game of Thrones, including the subterranean geothermal cave visited by Jon and Ygritte. Guests stay in cosy cottages on the shores of Lake Mývatn, and are hosted by Charlotte and Niall Benvie, Niall a first-rate photographic tutor and Charlotte a fabulous chef and chocolatier.
The whole of north Spain's Asturian and Galician coast is littered with outstanding sea-landscapes comprising wild beaches, fabulous rock formations, sea stacks, arches, caves and turquoise seas. Here, the ever-changing light and swirling patterns of the ocean make these seascapes a photographer's dream – ideal for perfecting long-exposure techniques. There's also the opportunity for macro photography, capturing the springtime flowers that carpet the sea cliffs, and also the faded, 'old world' charms of the coastal villages. This is a three-centre holiday, staying for four nights in Cudillero, two in Luarca and two near to Ribadeo in Galicia.
Himalayan Peaks & the Source of the Ganges – Indian Photographic Trek
Join this two-week photographic expedition and follow a classic trail the spectacular scenery of the India Himalayas. Beginning in Delhi, guests first join the throngs of pilgrims en route to the source of the Ganges. These chaotic, colourful celebrations will provide excellent opportunities for portraits and candid photography. Then, leaving the crowds behind, photographers ascend to the high Himalayan meadows, surrounded on all sides by breath-taking lofty peaks. Here, highlights will include a traverse of the Gamukh Glacier and climbing through pine forest to the alpine plateau of Bhujbasa, with staggering views of Shivling perhaps the Himalaya's most spectacular peak.
Slovenia: Autumn Colours and Misty Lakes
Based in the heart of the Triglav National Park, this week-long tour showcases the scenery of Slovenia, and is held in autumn when the summer crowds have dispersed and the country's forests are at their glowing best. Photographic highights will include: capturing the rising fog on Lake Bohinj, its shores fringed by beech woodlands; the turquoise waters and carved limestone features of the Soča River; and visiting St Primoz's, perhaps the most beautifully located of all the churches in Slovenia.
For more information on Wild Photography Holidays, visit wildphotographyholidays.com