With the COVID-19 pandemic bringing international travel to a standstill and causing the hospitality industry to rethink current dining and leisure habits, Hoshino Resorts TOMAMU has been updating safety and hygiene protocol in hopeful anticipation for the rebound of leisure travel.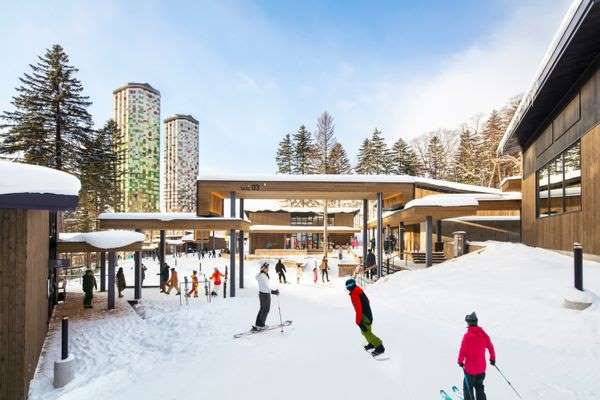 Prefectures in the north of Japan, including Hokkaido have fared much better with regards to COVID-19 cases. Recording less than ten cases/day in July and maintaining social distancing rules such as restricting indoor venues to less than 50% capacity and considering suburb specific regulations, the low community transmission leaves many with excitement for Japan's upcoming ski season and excellent powder conditions.
For the 2020/21 ski season, Hoshino Resorts TOMAMU will operate from December 2020 – April 2021 with strict preventative hygiene policies to provide guests with peace of mind as they enjoy the winter landscapes of Tomamu. Based on two pillars – Hygiene Management and Contamination Prevention, this includes protocols fast-becoming industry standard;
Frequent and intensive sterilisation of all spaces.
Social distancing markers to ease congestion in common areas.
Regular temperature checks for staff and guests.
Disinfectant hand sanitiser available throughout the property.
Webpage displaying the level of congestion in common bathrooms.
As an additional safety measure, dining spaces and equipment have been treated with Medical Nano-coat, a film that coats surfaces with a formula that neutralises bacteria. Splash-proof acrylic covers have also been placed on foods to protect against droplet infection.
With these updated hygiene standards, Hoshino Resorts TOMAMU is excited to offer a safe haven for guests to immerse themselves in the snowy scenes of deep northern-Japan. Along with their 29 ski runs, there are plans for the annual Ice Village, an ice-themed park for children and other snow activities such as Ice Fishing and Snow Camping. In addition to these activities, new ramen restaurant TAKEZO will join from July, offering a warm menu that draws on local cuisine and ocean produce with toppings such as scallops or sardines.