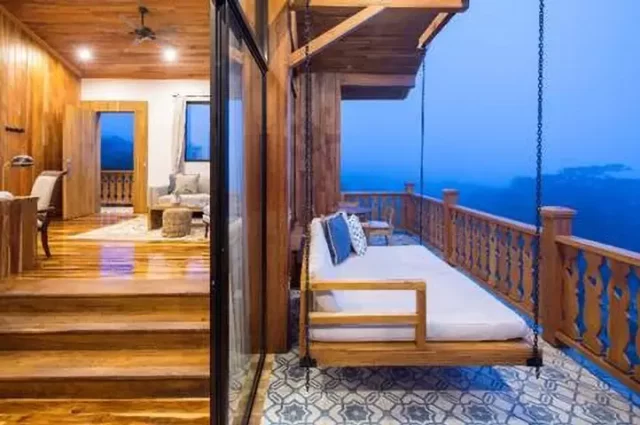 Hotel Belmar, a leading eco-focused luxury boutique hotel located in the cloud forest of Monteverde, Costa Rica, is proud to announce that it has been named as one of the best hotels in the world by Travel + Leisure's 2023 T+L 500 list. Rated for its warm hospitality, guestrooms, location, unique gastronomy program and one-of-a-kind guest experiences, this marks the first time the property has received this prestigious award.
"We are truly grateful to accept this award and it's even more special because we are being recognized by the readers of Travel + Leisure," said Pedro Belmar, General Manager of Hotel Belmar. "As a family-owned hotel, it is an honor to share this prestigious award with our guests, our community and our wonderful staff who continuously help us provide unforgettable high-quality experiences for our guests."
Nestled in the lush cloud forest and surrounded by naturally landscaped gardens, Hotel Belmar is globally recognized for its sustainable tourism practices. A paradise for nature lovers, adventure seekers and culinary enthusiasts, the hotel features 26 unique guestrooms and suites with floor-to-ceiling windows, private terraces, freestanding soaking tubs and showers with spectacular views of the mountains and the Pacific Ocean in the distance.
Known for its gastronomy program, the hotel offers unique experiences at their onsite organic garden including a farm-to-table experience and a garden-to-glass cocktail making class. In addition, the hotel is home to Restaurante Celajes restaurant, serving fresh, sustainable, and artisanal products from their Finca Madre Tierra farm, as well as Cervecería Belmar, one of the first microbreweries in the country brewing artisanal ales onsite made using the best quality ingredients including water from the property's spring in the cloud forest. The hotel also features a bar, juice bar and tearoom, a spring water pond, a sun deck, a food store and a jacuzzi.
Committed to creating opportunities that allow guests to connect with nature in an authentic way, Hotel Belmar developed innovative experiences that have a positive impact for visitors and the community. Guests are invited to tour the hotel's Finca Madre Tierra farm, the first carbon neutral farm in Costa Rica, offering a real Costa Rican farm experience where guests can learn about sustainable biointensive agricultural methods and participate in immersive experiences such as grinding sugar cane, picking coffee beans, milking cow, riding horses, or watching how artisanal cheese is made. Guests can also visit the hotel's private reserve, SAVIA, which offers curated forest immersion adventures perfect for embracing, connecting with, and learning about nature in a sustainable way. A sanctuary for nature, biodiversity and scientific knowledge, small groups can hike, zip-line, walk on suspension bridges, climb a hollow Ficus tree, meditate in sensorial gardens and curiosity pods, bird watch or enjoy a picnic above the forest canopy.
Travel + Leisure recognizes the 500 best hotels around the world in the 2023 edition of the T+L 500.  The full list will be featured in the May 2023 issue of Travel + Leisure, on newsstands on April 21 and online travelandleisure.com.