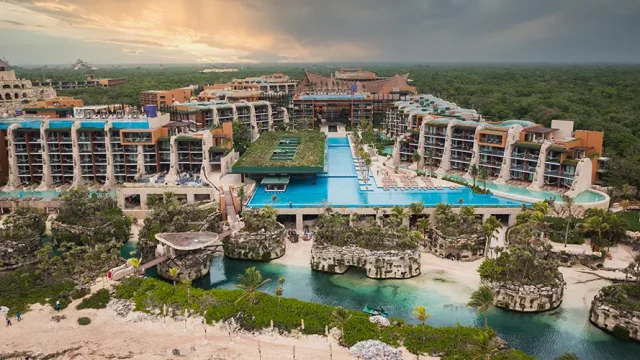 Hotel Xcaret Arte, Grupo Xcaret's second hotel project located along the coast of the Mexican Caribbean, has been named the #1 Best Resort Hotel in Mexico and #4 Hotel in the World by Travel + Leisure World's Best Awards 2023. The adults-only hotel, not only pays homage to Mexican artists but also invites guests to live art from its creation and embraces eco-integration in its architecture by mixing design and nature, highlighting the groups commitment to sustainability. Hotel Xcaret Mexico, Grupo Xcaret's first hotel project and a family-friendly all-inclusive resort, was also named a top Mexico hotel, ranking at #11.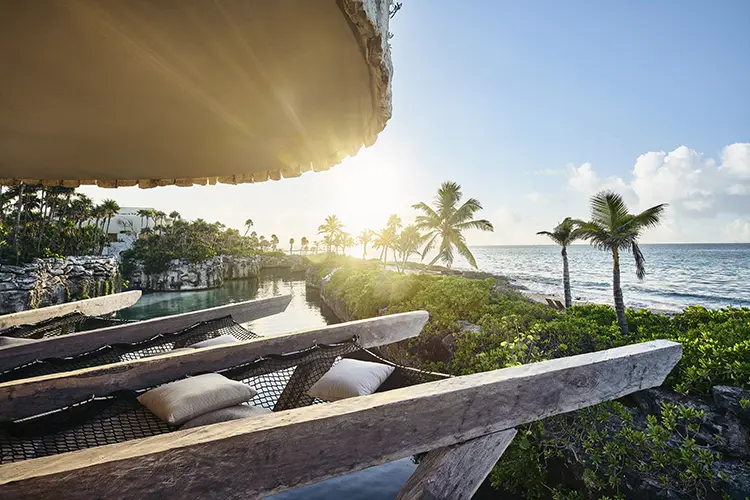 "We are honored for being selected by the readers of Travel & Leisure for this significant recognition," said Architect David Quintana. "At Grupo Xcaret, our mission has always been centered around sharing Mexico's rich culture through art, culinary experiences, and the beauty of the natural world. We are grateful for the unwavering support of our guests who have enjoyed and supported our mission. We cannot wait to continue to share our slice of paradise with our guests."
Nestled amidst lush jungle surroundings and offering breathtaking views of one of the world's most iconic beaches, Hotel Xcaret Arte stands out as a captivating destination for millennials and solo travelers seeking an Instagram-worthy experience in Mexico. In its latest initiative, titled "Stay here to feel," the hotel presents a compelling campaign aimed at encouraging guests to immerse themselves in the world of art and experience emotions that ignite their artistic side by drawing inspiration from Mexican art as a mean of self-discovery.
Featuring 900 suites, the hotels décor, furniture, and crafts are made by Mexican artisans immersing guests in carefully curated spaces full of artistic experiences. Infused with passion and respect for nature, the hotel highlights the most significant symbols of Mexican culture through the creation of its five distinct Casas, each inspired by Mexican traditions highlighting different artistic expressions. The Casas offer the best views of the Mexican Caribbean and the jungle from various rooftops as well a range of unique hands-on experiences including a textile workshop at Casa del Diseño, Latin dance lessons at Casa de la Música, a painting workshop at Casa de los Artistas, or a pottery workshop at Casa de la Pirámide.
Both Hotel Xcaret Arte and Hotel Xcaret Mexico present a selection of culinary experiences curated by the groups Culinary Collective comprised of some of Mexico's most renowned and world-class celebrity chefs who combine culinary traditions from a variety of cultures. The properties also feature an award-winning spa and wellness program set among natural rock and rivers at Muluk Spa.
Offering the All-Fun Inclusive® program, Hotel Xcaret Arte and Hotel Xcaret Mexico also provide guests with unlimited access and transportation to and from the most iconic eco-adventure parks in Cancun and Riviera Maya including Xplor, Xplor Fuego, Xenotes, Xpeditions and Xailing.