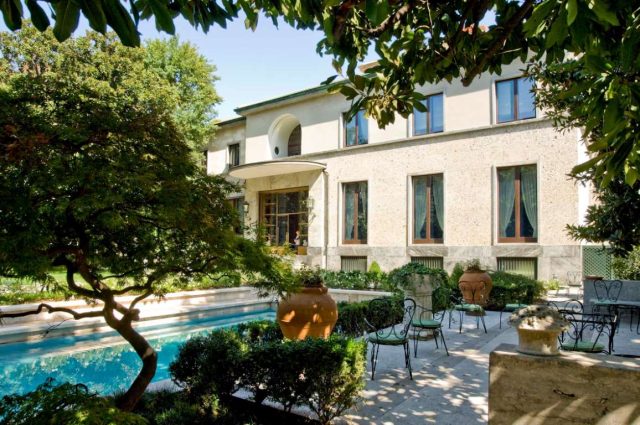 With the 2022 travel season in full swing, Quiiky Tours – the first Italian-based LGBTQ+ tour specialist – is reporting growing interest in its many tours, now that Italy has eliminated all mandatory airport entry requirements for COVID-19. One of the company's newest entries, the full day "House of Gucci" guided tour, visits many of the movie's iconic filming locations that feature its leading stars, Lady Gaga and Adam Driver. Tour prices start at $295 and include an English-speaking guide, entrance fees, and transportation to and from Lake Como, the fictional location of the Gucci family villa. Guests can also choose private transportation and a stay at Villa Balbiano in Como for an additional fee. Complete information is available at https://www.quiiky.com/en/tour/house-of-gucci/.
"The great buzz surrounding the 'House of Gucci' biopic inspired us to create this unique tour," said Alessio Virgili, Co-Founder and CEO of Sonders & Beach, Quiiky Tour's parent company. "What sets Quiiky apart from other tour operators is that we are a true, Italian-based LBGTQ+ company. Beyond the tours, we offer our clients a comprehensive network of gay-friendly vendors, hotels and community organizations in Italy that allow them to enjoy a fully supportive and inclusive environment throughout their visit."
Movie Settings Come to Life
Quiiky's "House of Gucci" Tour begins with visits to the Galleria Vittorio Emanuele shopping center, Scala Square and the Fashion District, all of which featured in the movie. Guests then continue to Milan's Central Station and Via Vittor Pisani, a street that doubled for some of the New York City scenes.
The tour moves to Villa Necchi Campiglio, which served as Rodolfo Gucci's (Jeremy Irons) studio in the movie. Located on Via Mozart, the house was built in 1935 by the Necchi-Campiglio family, which once presided over a sewing machine dynasty. Surrounded by a private garden, swimming pool and tennis court, it has been converted into a museum and today is considered an architectural gem. It retains all the original furnishings and interior designs, as well as its art collection, which includes masterpieces by De'Micheli, Gian Ferrari and Guido Forni. Guests will also visit the restaurant Il Salumaio in the courtyard of Plazzo Bagatti Valsecchi, where Gaga and Driver shared a meal.
Also on the itinerary is a visit to the Church of San Sepolcro, the church where the real-life Maurizio Gucci and Patrizia Reggiani married in 1972. The building's rich history dates back to its construction in 1030 on the site of the ancient Roman forum. Guests will also visit Via Palestro 20, where the actual headquarters of the Gucci fashion house was located and Maurizio was shot dead in 1995.
The tour concludes with a visit to Villa Balbiano on the shores of Italy's famous Lake Como. Villa Balbiano is the largest private residence on the lake's Western side, built in the 16th century by Cardinal Tolomeo Gallio. This is where Maurizio's uncle Aldo – played by Al Pacino – celebrated Maurizio's birthday. Among the highlights are its art collections, sumptuous furnishing and extraordinary views of the lake.
The Lake Como region is considered one of the most beautiful in the world, famed for its natural beauty, elegant villas and historic churches. It is also a mecca for water-based activities and home to celebrities such as George Clooney, Donatella Versace and Madonna. Quiiky can also help arrange weddings, parties and other celebrations here upon request