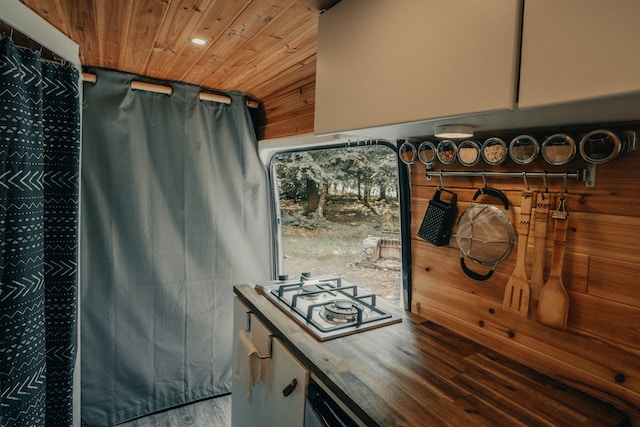 The modern world can be exhausting. Sometimes, we just want to disconnect from the world, head out into nature, and spend time with ourselves or those closest to us. However, not everyone knows how to go off the grid with a tent, an RV, or a standard vehicle. If you're ready to disconnect from the world and recharge your batteries, take note of the following tips.
Equip Your RV for Off-the-Grid Living
If you own an RV, making sure it's set up for comfortable off-the-grid living can be important. Purchase a portable solar panel for RV purposes for adequate electricity, and consider upgrading your water tanks to ensure you have plenty of fresh water. When you have a reliable power supply and plenty of fresh water, you can enjoy staying in remote and secluded locations that wouldn't typically attract traditional campers who aren't as well-equipped. 
Book a Remote Cabin
If you don't have an RV, but you'd still like to disconnect from the hustle and bustle of everyday life, book a cabin in a remote location. Plenty of landowners build comfortable and rustic cabins and rent them out on a short-term basis for people to enjoy. 
Sometimes, these cabins have electricity, but they're usually a basic structure with a few creature comforts like a comfortable bed and a warm fire. Cabins can be an excellent getaway option if you're trying to clear your head, write a book, or meditate.
Pitch a Tent in a National Park
National parks throughout the United States offer many ways for people to camp. You can go front-country camping with your car, with various amenities and experiences on offer. Alternatively, you can go backcountry camping, leaving behind your car and heading out into the wilderness, away from the masses. Think about what you're the most prepared for, and choose a national park that offers such experiences. 
Visit a Remote Town
If you're not quite ready to venture out into the wilderness, where you're entirely dependent on yourself, consider booking a motel or hotel in a remote town that very few people visit or call home.
There are many secluded towns in the United States to explore, such as Crested Butte in Colorado, a ski resort spanning 0.7 square miles, or Marfa, Texas, which is 500 miles from the next nearest town to the west. Some people also like visiting the old tourist town of Eureka on Highway 50, a small town with no more than 600 permanent residents and 77 miles away from the next nearest town. When city life is leaving you feeling stressed and burned out, getting back to basics in a small, quaint, and isolated town might be the answer.
Rent An Island
Sometimes, traveling to a remote location for an off-the-grid adventure isn't quite enough. There's always a chance you'll encounter someone else on your travels. However, that might be less likely if you rent an entire island, which can be a particularly desirable option if you're planning a vacation with friends. Many private island owners offer short-term and long-term island rentals, where you don't have to worry about other people being too noisy or ruining your fun. 
Off-the-grid traveling is an excellent way to disconnect, recharge your batteries, and spend time with your loved ones. Now might be the right time to prepare your RV or make your remote accommodation booking and get planning underway.