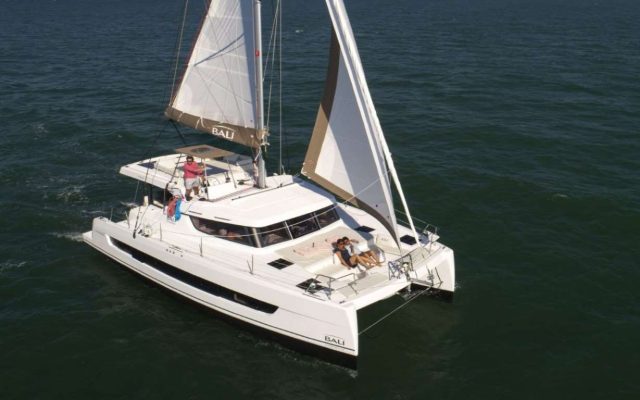 Staying in the states this summer? Dream Yacht Worldwide, a leading global sea-based vacation company offers sailing vacations in the U.S. at two of the country's scenic East Coast destinations – Maryland and Rhode Island.
While Dream Yacht Worldwide offers sailing opportunities across the globe, including the Caribbean and more exotic locations such as Seychelles and New Caledonia, many may not know that the global yacht company offers its sailing experiences here in the U.S. – no sailing experience necessary.
A perfect weekend getaway or short trip on the sea, Dream Yacht's U.S. offerings are perfect for families, couples, and groups interested in getting out on the water, especially during the warm summer months. Known for its sailing opportunities for all, Dream Yacht offers both skippered and bareboat charters aboard comfortable sailing catamarans and monohulls so travelers can enjoy a sailing vacation no matter their experience and comfort level.
Dream Yacht chose Rhode Island and Annapolis for good reason.
While many sailing destinations claim to be the best in the world, Newport, Rhode Island, with over 400 miles of shoreline and a rich maritime heritage, really is at the heart of the sailing community, with its scenic cruising grounds making it the ideal location for a perfect summer getaway.
And few waterways in the world can match the Chesapeake Bay for sheer sailing pleasure, and the Dream Yacht base at Port Annapolis Marina is right at the heart of this sailing paradise. 
You can learn more about Dream Yacht Worldwide's sailing destinations on its website here.