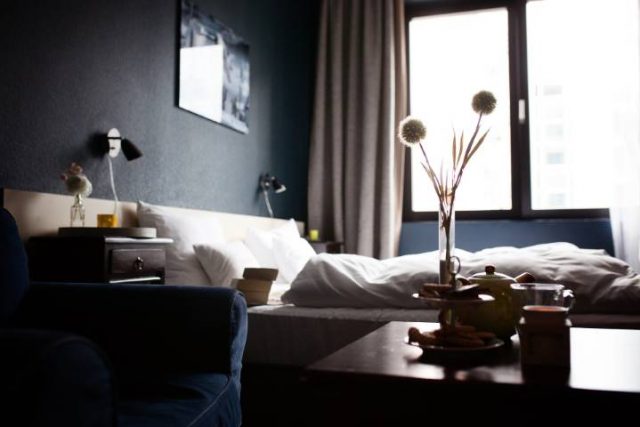 Your visit to a hotel should be relaxing and carefree; however, accidents can happen unexpectedly. If you were injured on hotel premises, you might be entitled to compensation for your injuries. In a case like this, your attorney would need to prove how the hotel management is responsible for the injuries you suffered. You can request the help of an effective hotel injury attorney who knows how to manage hotel injury claims. Taking the necessary steps will help make the settlement process smoother for you.
How You Should Manage Your Hotel Injury Claim
Hotels are designed to be enjoyable, safe, and clean. Still, sometimes misfortune occurs, and a guest gets injured within the hotel at no fault of your own.
Common Accidents That Occur at Hotels
When you are at a hotel, you should expect high-level service and a hazard-free environment. These are some of the most common hotel injuries you may see.
Broken Furniture
Some accidents are caused by broken or defective furniture that hasn't been maintained or repaired. When you are in a room where the table is too run down because of overuse and injured, you are not liable. Falling due to chair collapse can result in back and neck injuries.
Slip and Fall Accident
There is also the chance of a slip and fall accident, resulting in sprained ankles, head injuries, and broken bones. This can be caused by uneven flooring, wet and slippery surfaces, iced-over paths, and ripped or wrinkled carpeting.
Food Poisoning
All hotels and their accompanying restaurants should meet the food safety standards of the local board of health. If unsanitary conditions are occurring behind the scenes, you can get a foodborne illness. If you get the stomach flu or fall ill, you can file a claim.
Bed Bugs
If bites appear on your body after sleeping in a hotel bed, it might be an insect infestation. Bed bugs can live in hotel mattresses, furniture, pillows, and other crevices. They can also stay on your body or in your luggage, and you can bring the infestation home.
According to Lipcon, Margulies & Winkleman, P.A., some other common hotel accidents include burns, criminal activity or robbery, and injuries at the swimming pool. If you are not at fault for the injuries you sustained during your hotel stay, you are entitled to compensation.
How to File a Hotel Injury Claim
If you were harmed during your hotel stay, you should immediately notify the manager of the hotel. They need to know that you were injured so they can make an incident report. Hotels owe their guests a duty of care, and if you can show that they were negligent and didn't manage the stay properly, you may have a case against them. The hotel can be held liable for your injury and the resulting damages caused by it if you can show a connection between your injuries and the hotel's duty of care.
You should document as much evidence as possible, get medical help, record lost wages, and note any pain and suffering. Your next step is to get representation and assistance from an attorney who can file a claim on your behalf.
Work With a Legal Team
When you have been injured at a hotel, you can receive the support of an experienced legal professional. Hotel injury attorneys can improve your chances of receiving the settlement.