So you have decided to take a leap into the unknown and travel the world; lucky you! Thankfully, it's getting easier to travel due to technology and social media, but there are still some key steps you need to take before hitting the road. So whether you have the cash to splash or you are on a budget, the steps in this article will walk through and help make sure your next big adventure goes smoothly.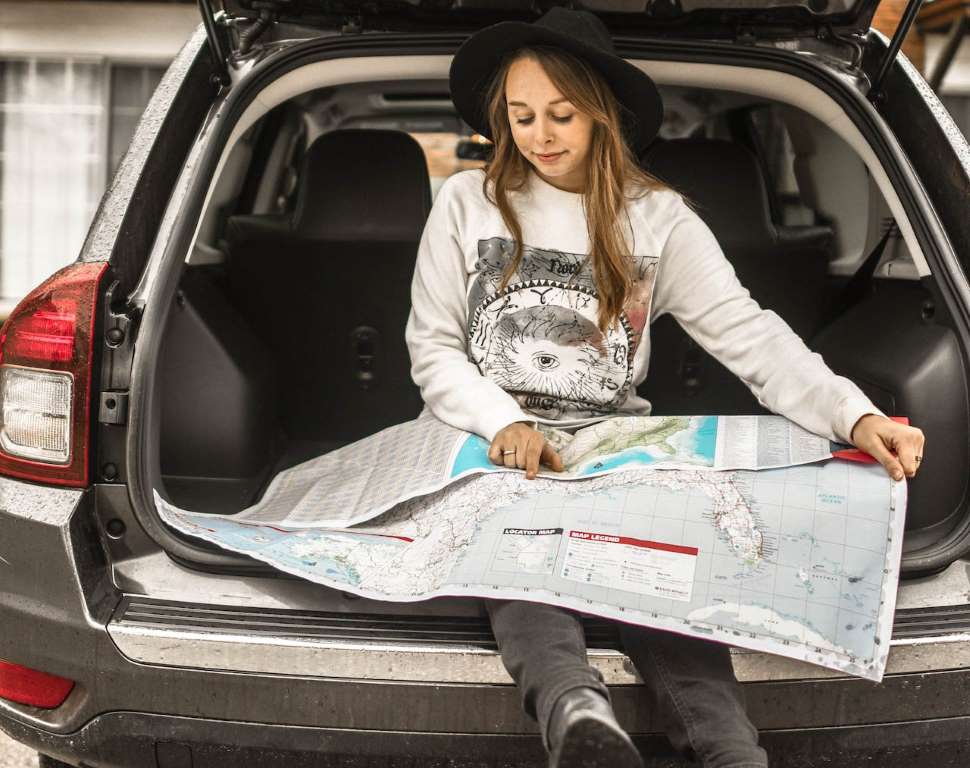 1. Have a travel itinerary including accommodation and travel options
After you've packed, it's time to organize a travel itinerary. Your itinerary should include the following:
Accommodation and travel options for each destination (e.g., flight, train or other transportation)
Details about where you'll be staying (e.g., address, phone number, website)
A backup plan in case things don't go as planned
Try to stay in a location where you can base yourself and make day trips from there. When I traveled across America, I found that renting a parking space and using public transport was easier. For example, when I wanted to go to New York, Boston, and found monthly parking in NYC was relatively cheap and a secure place to leave my car whilst I explored the area nearby. Using longer-term parking is a great way to have the convenience of a car but still have the flexibility to go on adventures without worrying about the cost.
There are excellent guides on travel sites that will help you with travel tips and accommodation recommendations all across the world.
2. Simplify and declutter
The first place to start is to decide precisely what you will need to take with you. This is an excellent opportunity to declutter and channel your inner Marie Kondo! If you are planning to travel for months at a time, you don't want to have lots of luggage with you. Packing light but ensuring you have options for all climates is a must. If in doubt, a good rule is to pack 50% of what you think you will need! Have you ever heard of a capsule wardrobe? This is the time to do your research.
Packing clothes that will dry quickly is a must; you may not always have access to a washing machine, so a bathroom sink might need to do, and you will want to hang them up and have them ready to go in the morning. Try to wear heavier items whilst you travel to keep your backpack lighter.
Remember toiletries but don't worry if you forget anything; you can always buy items as you travel and always bring a first aid kit for any emergencies on the road!
I have noted down some clothing essentials to help you:
T-Shirts
Long-sleeved T's
Shorts
Jeans
Lightweight jacket
Waterproof jacket
Dressy clothes (for nice meals out)
Underwear & socks (the more, the merrier here)
Swimsuit
Flip flops, Sneakers & Hiking Boots
Towel
Torch
Water bottle
3. Back up your essential documents
Backing up your important documents is one of the most critical steps to take before leaving on a trip. Unfortunately, it's also something many people forget to do, leading to major headaches.
It is best to take photocopies of your passport, birth certificate, driver's license and visa. Then I would recommend taking a picture of these, too and storing them in DropBox or any other cloud storage. It will make replacing them if you have to much more straightforward.
4. Secure your finances for the duration of the trip
Before you travel, make sure you have enough money to last the duration of your trip. Make sure you can pay for accommodation, food and transport, and emergencies such as medical issues or lost documents. There are some great no-fee cards you can use whilst traveling, and it is often good to have a mix of cash and cards to use whilst away. Try to stick to a budget but have an emergency fund set aside.
5. Protect yourself with travel health insurance
Travel health insurance can be a lifesaver. Understanding the difference between travel medical insurance and trip cancellation or interruption coverage is essential. Trip cancellation/interruption covers things like delayed flights, lost luggage, or illness while traveling; travel medical covers you if your trip is cut short due to an accident or injury that prevents you from completing your journey safely. Make a quick comparison of travel insurance before you leave. As with other types of insurance, the cost varies depending on several factors:
Your age
Where you're going (including how long)
What kind of coverages and limits are included
6. Learn a few key phrases in the language of each country you'll be visiting
Learning a few key phrases in the local language of each country you'll be visiting will make your stay smoother. Even if you can't speak fluently yet and struggle with pronunciation, it's important to learn some standard greetings and farewells. This will make for better interactions with locals, who will appreciate that you've made an effort to communicate in their native tongue. If in doubt, use google translate; it has helped me out of many spots before!
It's perfectly doable to pack up your home and travel the world as long as you approach it systematically and carefully
It is worthwhile considering what will happen to your home when you are away. You can rent it out, put it on Airbnb, or even let family members or friends live there while you're gone. If these options are not viable for whatever reason, consider storing your belongings in a storage facility while traveling abroad.
Conclusion
Hopefully, we've helped you feel more confident about the prospect of packing up your home and traveling the world. Of course, it's not something everyone can do, but if it sounds like something you want to do, then don't let yourself be discouraged by all the logistics! With careful planning and some organization on your end, you'll be able to have a fantastic time exploring other cultures while also experiencing what life has to offer in each place along the way.