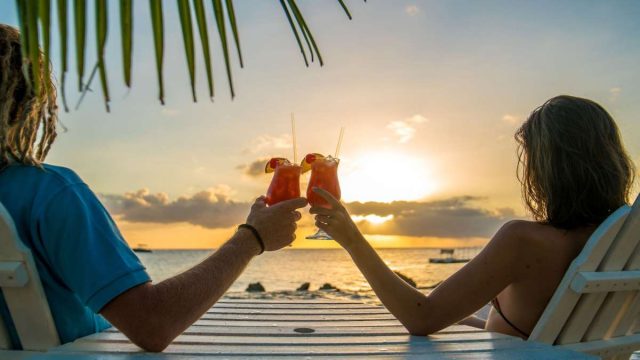 When the summertime arrives, you might want to book a flight to some remote location and spend a couple of days there. However, it is easier said than done. For instance, you may be working with a very tight schedule or simply lack the funds to do it. If the latter is true in your case, we might be able to help.
In this article, we list a few ways you can use to pay for your summer vacation. They range from saving up and taking out a personal loan to staying flexible with your destinations and getting a side job. Let's get started.
Get a Personal Loan
The easiest and fastest way to pay for your summer vacation is to get a personal loan. You can use it to buy tickets, book a hotel room, or rent a car.
There are plenty of banks and online lenders that offer low-interest personal loans. All you have to do is find the right offer and apply. If you have a good credit history, you should have no problems getting a fair deal.
Furthermore, if you plan to go on a summer-long honeymoon trip, taking a look at the list of wedding loans might be an even better option. Besides covering your honeymoon expenses, you can use such a loan to pay for your venue, wedding dress, and catering.
Save Up All Year
If you still have some time before you want to go on your vacation, you should start saving up. That way, you won't have to take out any loans and pay additional interest on them.
As a rule of thumb, you should save up at least 20 percent of your annual income for your summer vacation. That way, you can quickly pay for your flight and rent without counting every penny you spend.
Search For Discounts
If your bank account is not exactly looking fat right now, you can always go on a discount hunt online. For example, you might want to search for cheap flight deals.
Additionally, when it comes to accommodation, many places offer discounts if you book in advance. And, if you are okay with less than a five-star treatment, you can sleep in hostels or book a room via Airbnb. This way, you can significantly cut your staying costs and make your trip that much more affordable.
Stay Flexible With Your Destination
If you have enough money, but you cannot find a cheap flight and accommodation deal for the location you want to visit, you should consider switching your travel destination. This way, you can still spend some quality time on vacation without having to worry about your expenses.
For instance, instead of going to Hawaii or South Carolina, why not stay close to home and visit the beach in Delaware? It won't be the same thing, but it will be much cheaper.
Get a Side Job
Last but not least, if you don't have any money saved up and can't find any deals or discounts, try taking up a side job. It is an excellent way to quickly boost your income and gather the funds you need to go on vacation.
One thing you can do is start working from home. There are plenty of home-based jobs online that don't require any experience or skills, so anyone can do them and earn some extra cash while doing so.
For example, if you know how to make websites using WordPress or CSS, then there are plenty of freelance gigs just waiting for you to take them. They probably won't cover all your summer vacation expenses, but they can definitely help you get one step closer to going on your dream vacation.
However, remember that working a second job can add a lot of stress to your life. It means more working hours and less free time. It can also chip away at the time you spend with your family and friends. But, it may be worth it if it gets you closer to your end goal. The best thing you can do is establish your priorities and choose what is best for you.
Conclusion
To sum it all up, there are plenty of ways to make your dream summer vacation come true. If you need to get some funds quickly, you can get a personal loan. Alternatively, you may search for discounts and some attractive offers.
Other ways to gather the money for your vacation are looking for a side gig, saving up, and being more flexible about your destination. Doing all of these things helps you gain a few extra bucks, which can go a long way.
If you stay focused on your end goal and begin to work towards reaching it right now, you should be able to fund your summer travel faster than you might think. Best of luck!