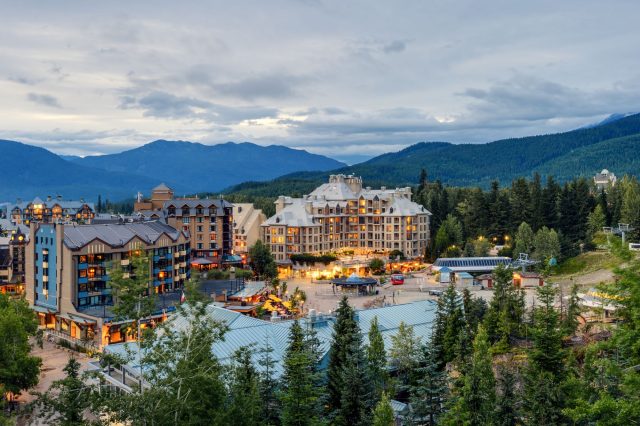 Whistler is a beautiful place located in British Columbia. Known as the world's top ski destination, it's also the ultimate destination for outdoor enthusiasts and mountain biking. If you're craving an indulgent excursion or adrenaline-filled trip, Whistler is a perfect choice for you.
The main tourist hub of the town is the Whistler Blackcomb, one of the best ski resorts across the globe. Winter sports enthusiasts can enjoy various activities from November to April.
However, Whistler isn't only an excellent winter destination. Its alpine playground is a famous spot throughout the year. During warmer months, tourists can take a bus trip to explore other areas, enjoy hiking, swimming in the lakes, and other adventure sports, such as ziplining and biking. If you want to relax, treat yourself to a spa session, enjoy the picturesque natural landscape, and find a peaceful spot.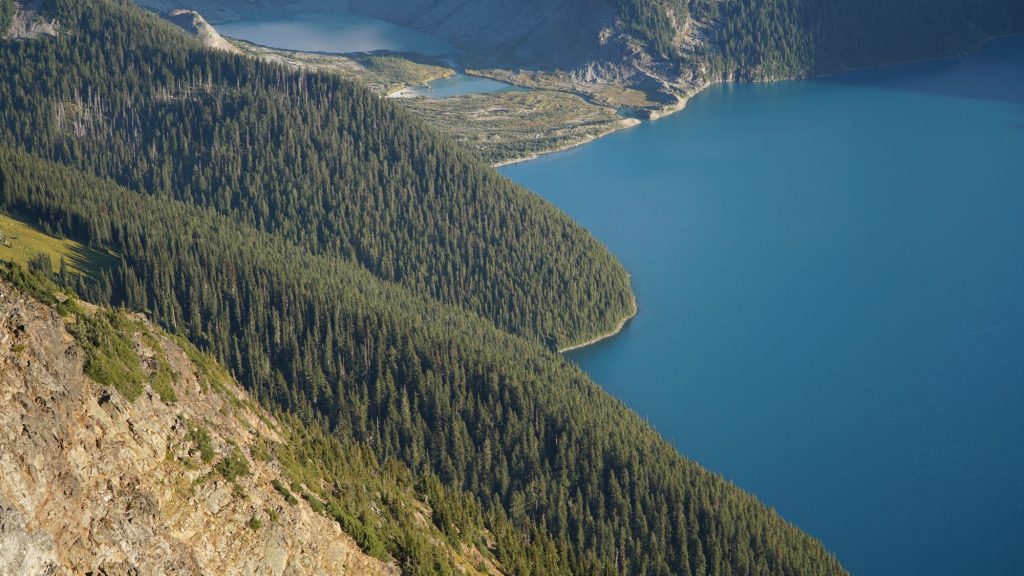 If you don't know where to start and want to make your travel memorable, here's how to plan an epic getaway in Whistler:
Think Of Your Budget
It's hard to enjoy and relax while exploring Whistler when you're constantly worried about your expenses. This is why you need to consider your budget before traveling and having a great time.
Whistler can be an expensive destination since it's known for its world-class resort. Luckily, you don't need to spend a fortune to make the most out of Whistler.
Regardless of your budget or travel type, you'll find packaged deals, affordable accommodation options, and lift discounts in Whistler. All you need is to do your homework to find the best deals.
Below are the other ways to get great deals in Whistler:
Check out the free activities available in Whistler.
Find early booking offers. Many hotels and tour operators run such deals where you may save more from the standard prices once you book early.
Avoid travel during peak season. This way, you can enjoy lower prices.
Don't book anything on the day of your trip. It won't help you save money and may cost you more in the long run. If possible, book a few months ahead for better discounts.
It may get pricey with so many things to see and do in Whistler. But by following the tips above, getting the best value for your hard-earned money is always possible.
Plan Your Itineraries
Traveling around Whistler isn't as easy as choosing your preferred areas to explore and booking accommodations. Therefore, it's critical to plan your itineraries to avoid major hitches.
There are other reasons travel itineraries are as crucial as choosing your destination, and these are:
Manage Your Expenditures: If you have itineraries, you can quickly estimate your travel expenses beforehand. Knowing how much you need to spend will help you plan your budget effectively.
Maximize Your Time: A travel itinerary ensures you can manage your time. It should include your time to particular attractions and other unforeseen circumstances, such as traffic and weather conditions. It could affect your plans, but with itineraries on hand, you can be flexible, allowing you to maximize your time.
Help Prioritize Your Wants: You can't visit every attraction in Whistler unless you plan to spend a month exploring the town. By planning your itinerary, you can prioritize which attractions to visit, so you won't miss what you really wish to see.
Faster And Easier Travel: Even if Whistler is accessible and you can use the internet to go from one place to another, consuming more time in a specific landmark is easy. If you want hassle-free and faster travel, plan your itinerary beforehand.
Planning your itineraries may seem easy, but it can be challenging, especially if you're confused about what you want to do and what places to visit. To simplify things, consult a reliable travel agent to help you create an unforgettable itinerary and ensure a hassle-free Whistler vacation.
Research How To Get To Whistler
If you're ready for your epic getaway, it's time to know how to get to Whistler. Vancouver is the closest major city to the town. The good thing about Whistler is that it's extremely accessible. Whatever your travel style, you can visit the place through the following modes of transportation:
By Bus: If you don't want to rent a car, several companies operate shuttle buses to Whistler. You can quickly catch a bus from the center of Vancouver that will take you directly to Whistler.
By Air: Vancouver is the closest international airport to Whistler. You can fly anywhere from across the globe to Vancouver. Then, once you arrive at the airport, take a bus that will drop you off in Whistler. If you can't fly to Vancouver, you can choose Seattle or Bellingham airports to get to Whistler. The drive is often longer, but you can scout amazing flight deals to make your travel worth it.
By Car: If you want to enjoy your epic getaway with your travel buddies, you can rent a car and enjoy driving yourself. The best thing about driving a car is that it allows you to witness spectacular views along the road and stop whenever you want to take photos with yourself or your loved ones. The travel time is about two hours, but it may take longer during busy times.
Whistler's public transport is an excellent option for anyone who wants to see various attractions around the town. If you wish to stay in the main village, a free shuttle bus is available in peak seasons. However, if you're traveling far, you need to purchase bus tickets, which are affordable.
Book Events in Advance
Whistler has numerous events you can enjoy. Unfortunately, you should book your preferred events in advance due to the number of tourists visiting the town. In addition, the earlier you book events, the more money you'll save.
Let the hotel staff assist you with everything before you arrive to save your precious time. More often than not, hotels can give you better deals for the activities you want to do.
Know The Best Time To Visit
Despite Whistler's reputation as one of the best ski destinations, it's an all-season destination. Whatever you want to visit or see, you can enjoy countless year-round activities, such as ziplining and mountain biking, with your loved ones.
Depending on what you're aiming for, here are the things you should know to determine the ideal time to visit Whistler:
Summer: From June onwards, things heat up around Whistler, making it a popular time to discover other attractions and enjoy various activities. Summer also means the mountain bike season, which is ideal for bikers out there. Some of the popular activities you can try during summer are bungee jumping, water rafting, and ATV tours.
Fall: During the Fall season, Whistler is quieter than other seasons. But for others, it's an opportunity to enjoy many adventure activities at discounted rates. Year-round activities, including ax-throwing, are famous in the fall. But since it's also the town's festival season, it offers other unique ways to experience the place, especially if you wait for the Whistler Beer Festival.
Winter: The winter in Whistler is magical. You can expect sub-zero temperatures and snow from December-February. The village also transforms into a Santa's community while the town is busy with several festivities. Popular activities during winter include bobsled tours, snowmobiling, dog sledding, skiing, snowboarding, and snowshoeing.
Spring: Spring is the perfect season for people who are a jack of all trades. During this season, you can golf, hike, mountain bike, and ski anytime. As temperatures increase, tourists can explore the valley and the majestic views of the mountains.
If you're confused about when to explore various areas in Whistler, ask the locals. You can also browse online for suggestions from other travelers who've visited the town for the best travel experience.
Keep Safety In Mind
Whistler will push your boundaries and challenge you. But to take advantage of the exciting adventures you can enjoy while in town, you must keep safety in mind. Doing so will allow you to enjoy your travel without worrying about possible health issues.
So, before you try any Whistler adventure, plan your trip and take the essentials. This way, you can explore responsibly and safely while enjoying the moment.
In addition, remember that wildfire is a real threat during the summer in Whistler. Avoid tossing cigarette butts onto the trails or forested areas, and respect the local fire bans.
Find Out Your Accommodation Options
Where you rest at night can make a difference to your travel experience in Whistler. If you're with your loved ones, you might want to avoid the village's party buzz. But if you've wanted to experience a party in Whistler, the accommodations near the village are perfect.
Depending on your needs or preferences, Whistler has many accommodation options for you. For example, if you want to relax, a hotel with a hot tub or spa will help you recharge to take on other activities you wish to do.
To ensure you have the best accommodation in Whistler, you can browse online to compare your options and read reviews. Feedback from previous customers will help you know whether or not an accommodation is worth your time and money.
If you're unsure about your choice, try asking about your travel buddy's needs. Sometimes, they may prefer something you haven't thought of before. Asking other tourists or locals within the area may also help you make a well-informed decision.
Search For Places To Eat
Whistler has many restaurants offering different menus. It's because thousands of people from various countries visit the town yearly, and not all have the same taste preferences. Therefore, whatever your food preferences are, you can guarantee that there will always be a restaurant perfect for you.
The good news is that meals in Whistler don't cost much. Whether traveling with your kids or friends, you can afford to eat in any restaurant you want.
To find the best place to eat, use guides online that will direct you to a restaurant that fits your budget and mood. Asking around or exploring the different restaurants you see will also help you choose wisely.
Consider Bringing A Travel Buddy
Although you can spend a vacation alone, having a travel buddy is much safer and more enjoyable. However, you need to select your companion carefully. Choosing the wrong one may ruin your travel and become a nightmare. The best companion can be anyone you're comfortable with and someone who will support your goals or dream adventure.
If you want to meet new people, try posting online or using websites that will help you get connected with other travelers. Like you, other people want to make friends and connect with someone with the same itinerary. Just be specific with what you want, so you can quickly spot the right travel companion.
Be Open To Unfamiliar Destinations
You can have a clear picture of where you wish to go around Whistler. But never limit yourself too early. Think of what you want from your Whistler trip. Sometimes, unfamiliar destinations might be what you're looking for.
So, whether your aim is to spend quality time with your friends and family, enjoy your alone time, or experience an exciting adventure, be open to unfamiliar destinations. Doing so can make your trip to Whistler more memorable. But do it with caution.
If you want to explore unfamiliar destinations, prioritize your safety over your cravings for adventure. Trust your guts and remember to search about it online before you proceed. Asking for some advice from the locals may also help you know whether the unfamiliar destination is worth it or one for the books.
Wrapping Up
While planning an epic getaway isn't as easy as counting numbers, it doesn't need to be complicated. Follow the above tips and enjoy a getaway of a lifetime. Whatever your travel preferences or goals, you can guarantee your vacation will be unforgettable. The only thing you should do is plan ahead and prepare yourself.