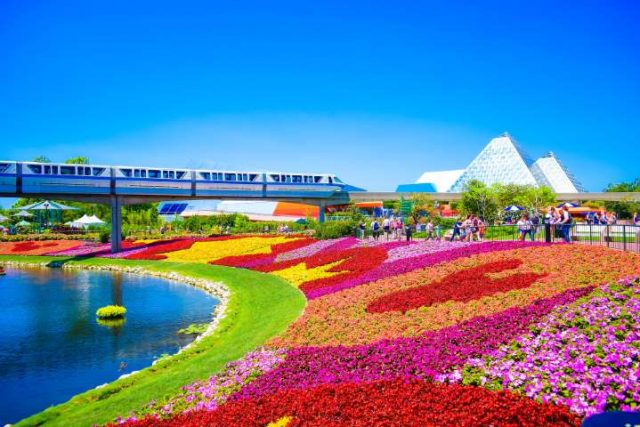 Whether you have already decided to book a family holiday to Orlando, Florida but are not quite sure where to start with the planning process, or if you are still on the fence about whether this exciting (but understandably overwhelming) holiday destination is right for you and your family, the below tips will help assuage your fears and make this trip of a lifetime less intimidating.
The key to organising a trip of this magnitude is in the planning, this is not the type of holiday you can just book last minute, unless you want to pay over the odds and risk not being able to do all the activities and experiences that you and your family have your heart set on.
Therefore, the earlier you can get started researching your holiday and planning your itinerary, the better. Here are some helpful tips to get you started.
Decide when you want to go
If your children are of school age, you may have little choice of when you can book your holiday, but if your children are very young and not yet in full time education, it is recommended to try and book during term time rather than the school holidays.
The summer holidays are the busiest time in Orlando and the queues at the must-visit attractions will be long; you have been warned. If you do need to travel in the school holidays, try and go during ones other than the summer holidays. It is also advisable to check American national holidays and avoid these dates too.
Choose where you want to stay
Obviously, you could choose to stay at one of the hotels or resorts at Disney World, but this type of accommodation is not for everyone. If you are wanting to explore other areas of Orlando, have some downtime days. Or if there are other activities that you would like to do while on your holiday (such as golf perhaps?), then you may want to look into villas in Orlando instead.
Whether you want to be ultra-close to the theme parks themselves or a little further out, there is always an Orlando villa for you, including the popular golf resorts – Highlands Reserve and Champions Gate.
Check regional airports for flights
Don't limit yourself to looking for flights from your hometown or nearest town only; flights for a whole family to Orlando are not cheap (although due to its popularity as a destination it is a lot more budget-friendly than you might think), so it is definitely worthwhile shopping around to find the cheapest flights available from the UK.
Even if you need to travel a few hundred miles and stay overnight in a hotel to fly from a different UK airport, it still may work out cheaper than flying from your nearest one.
If you can be flexible with the times and dates of your flight, then you can also grab a great deal; the key is in being vigilant and always being on the lookout for the best offers.
Purchase your park tickets in advance
Firstly, you need to find out what everyone wants to do during their Orlando vacation. If you have a big family, it is advisable to allow each member to write down one attraction or activity that they definitely want to do, and then limit them to this. Otherwise your schedule will soon become overwhelming and cost prohibitive. Once you know where you want to go as a family, you should look into pre-booking these events or attractions.
Disney World is extremely popular, and failure to pre-book your tickets could very well result in you being unable to go. Plus, you can save a lot of money by booking in advance; just make sure that you book the right type of ticket for your family.
It is also helpful to download the apps of all the places you want to visit as these will have up to date information regarding deals, opening hours and queue times.
Set a spending budget (and stick to it)
Orlando is the type of decadent holiday destination where you can easily get carried away in the moment. It truly is the family trip of a lifetime; however, you do not want to get yourself into debt as a result of overspending.
Once you have paid for all the essentials (flights, accommodation, park tickets etc.), you should then set yourself a realistic daily budget to cover everything else. If you are staying in a villa in Orlando then you have the option to self-cater in the mornings and the evenings if you want to, which can save you a great deal of money. It is also advised to bring your own sunscreen, water bottles, first aid kit and snacks with you as buying these at the theme parks is very expensive.
Try not to get too overwhelmed, and instead, enjoy every aspect of your trip to Orlando – even the planning!