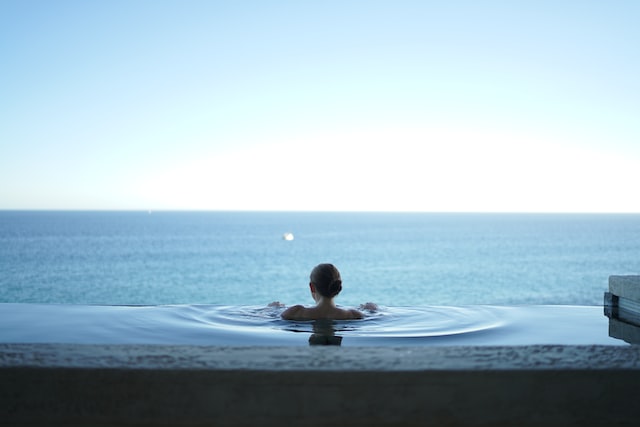 Sometimes, you've just got to relax! Vacations are a time to shut off all your professional devices and kick back after a period of hard work. You may be the type to go abroad to disconnect completely from your environment or to venture into local remote places near your area.
In any case, before you head to your next safe space, remember to plan ahead to enjoy the moment fully. Whether you're planning to get luxury villa rentals or an adventurous escapade in nature, we'll provide you with a selection of the best advice to plan your perfect fantasy vacation.
Our Five Bits of Advice to Enjoy the Perfect Vacation
Inform Yourself on Your Destination
Before going somewhere, you first want to get as much information on the place and country you'd like to visit. If you're planning on going abroad, you must ensure they accept visitors from your country. We recommend looking for information online but also with the embassy in your local area. Moreover, flights can be delayed, so think about insurance when booking. 
This advice also applies to outdoor vacations, as depending on the forest, different regulations may apply to visitors wishing to go camping or hiking. However, the most important factor you should consider is the time of the year and the weather of your destination. For instance, there are only two seasons if you travel to South-East Asia. The hot season, which starts around October and ends around March, and the rainy season. This can impact your budget and overall appreciation of the place, so be wary of these factors.
Ensure You Rent or Book a Hotel That Suits Your Style
When it comes to booking a hotel or renting a place, there are many factors to consider. Is the place smoke-free? Can you bring pets? How do you pay? These questions need to be answered to ensure you'll arrive in a place that suits you.
It's also crucial to know if the place can offer you a few extra days of staying in case you miss your plane back or if there's an issue. The hotel or person may ask you for a passport in some countries. In this eventuality, don't be afraid to ask if they'll accept a photocopy, since you may need your passport later to rent something else.
Pack Light and Respect Custom Regulations
This advice won't be applicable if you're the type to bring your whole wardrobe with you. However, when you visit a foreign country, you may want to bring a souvenir back for your home or to share the experience with your loved ones. In this case, it's a good idea to leave some room in your suitcase for a t-shirt or a snow globe.
You should also ensure the objects you bring with you and those you bring back on your way back are authorized by customs. For instance, in some countries, customs won't let you bag fruits or some objects. It's up to you to inform yourself to avoid spending money on something you'll have to leave behind.
Plan Your Activities, or Not!
All travelers are different. Some will plan every minute of the trip, while others will lay back next to the beach all day.
For the former, we'd say allow yourself some breathing room. You don't need to inspect every square inch of the place on your first trip. Sometimes appreciating a place is simply going for a stroll and immersing yourself in the culture, sharing with other people.
For the latter, you know you're allowed to go outside the resort, right? Going to explore the place you're visiting and booking a few activities won't exhaust you. On the contrary, it's the perfect opportunity to release some dopamine and create unforgettable memories.
Save Money!
Money makes the world go round! When you book a trip, plan a budget to ensure you'll get to do anything you want. Depending on the country's economy, you may have to save up more before going, but it's worth it. There's nothing more frustrating than not being able to eat at a restaurant or not booking an activity because you didn't foresee it. You can also go the all-inclusive route to ensure that one's you've paid, everything else is free of charge, more or less, with a cruise deal.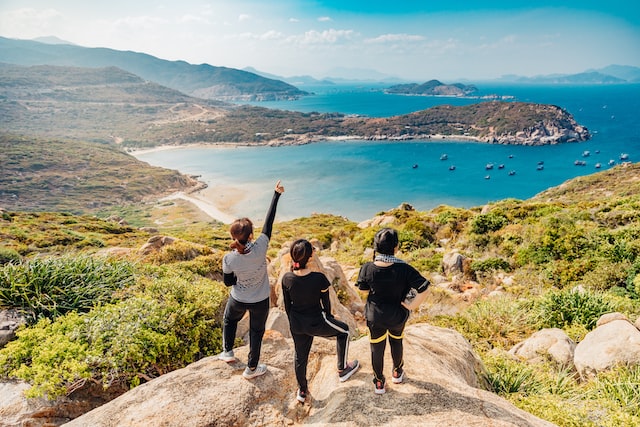 Vacation, Here We Come!
If you've followed all of our advice, you're ready to relax. Planning is stressful, but once it's done, you don't have anything to think about except your happiness. Remember, plan way ahead to enjoy the moment!