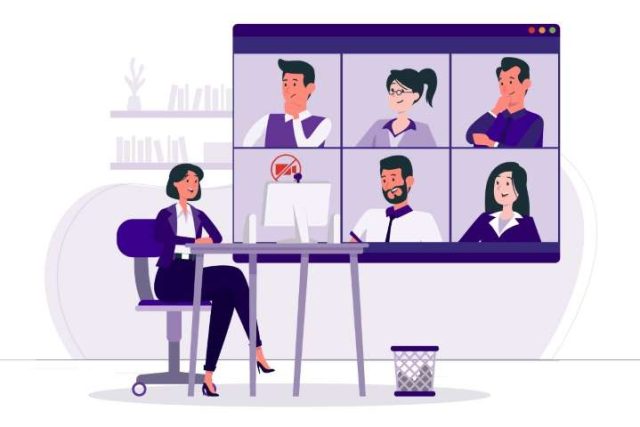 This is a question that a lot of business professionals ask themselves. Whether you are going on a business trip or a family vacation, it is important to stay connected with your clients. Unfortunately, this can be a bit of a challenge, especially if you are traveling overseas.
The report shows that 46 percent of businesses say they've lost clients due to poor communication. That's why you can't take the risk of disconnecting from your clients.
However, not everyone can have the luxury of an international data plan after crossing a border. Then are there any ways to stay connected with clients during abroad trips?
Luckily, Yes. Read this handy guide to know how to stay connected with your clients even while traveling overseas.
Why client communication is important?
For any business to be successful, client communication is a key factor. It strengthens the trust between the customer and the company. And when they trust your business/company, they will likely remain loyal.
Further, there is no chance of any misunderstanding. When there is excellent communication between you and your clients, then it will increase customer satisfaction. And your client is likely to suggest your business to others.
As a result, there will be an increase in referral and sales conversion rates. It will also boost loyalty among clients.
Benefits of client communication
1. Improved productivity
With fully-fledged communications, your clients have more ways to learn who you are, what you offer, and how to access your products and services.
Further, clients who feel valued can pass the same attitude on to their friends and families. So, one way to increase sales and productivity is by communicating with customers as much as possible.
2. Differentiation from the competition
When your brand has a consistent, compelling communications strategy, it stands out from its competitors who don't engage with its clients.
3. Increased response from your target audiences
Keeping the lines of communication open with your clients will help promote healthy discussion, allowing you to adjust your business strategy as needed. A customer's feedback is a valuable tool that will help you reach a broader audience with higher success rates.
4. Impact customer experience
If you communicate with your customers and reply to their queries at the same time, then it makes them feel they are valued.
One bad experience can negatively impact your brand's reputation. Oftentimes, consumers switch companies once after they have bad customer service.
That's why effective communication is crucial to providing exceptional customer service. Communication is essential for providing excellent customer service.
Daily interactions can help customers communicate their company's values to their friends. Therefore, your company's reputation will grow in the community, and your customers will become more loyal.
In business, communication is vital, especially with clients, but what happens when you are traveling to another country? To find out the answer, continue reading the article.
Ways to stay connected with clients while traveling overseas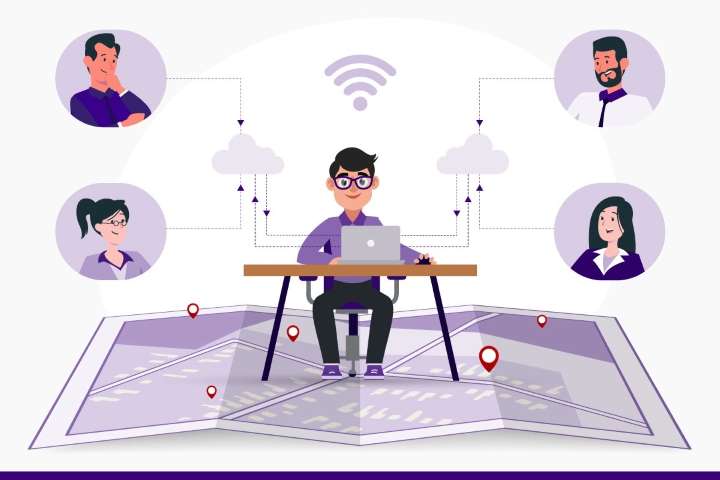 Having read this far, we can understand why client communication is important while traveling. But how can you keep in touch with your clients?
Well, with the advent of modern technology, connecting with clients has become easier than ever before. There are several services you can get to stay connected with clients whilst traveling overseas, and this article will explore some of the most common and effective methods.
The following things will help you to stay connected while you're traveling abroad.
1. Cloud telephony
As its name implies, cloud telephony lets you shift your business phone services to the cloud. Cloud telephony is the best way to connect with your clients even while traveling.
Since it's cloud-based, you only need an internet connection to use your business phone number and avoid any chance of not being able to handle calls using your SIM card.
On top of that, it saves costs on international and long-distance call rates since you won't have to pay any roaming charges or international calling charges.
You can find different cloud-based phone number providers on the internet that provide cheap virtual phone numbers for business. They offer you toll-free, local, and international phone numbers and you can use them anywhere anytime.
Not just a phone number, you can even operate a full-fledged customer support system (if needed) with cloud telephony services. There are some amazing cloud-based call center software out there provided by cloud telephony service providers, which can help you manage a large number of consumers easily even while abroad.
To sum up, cloud telephony not just aids you in managing a few clients with a business phone but also be in touch with large group of customers with a cloud call center software. So even while abroad, you won't miss a thing on customers' front.
2. Local SIM
Even though there are other alternatives to connect with clients while traveling overseas, local SIM is still the best first option. Most overseas travelers prefer purchasing a local SIM card during their stay overseas.
Local SIM cards are the best option for making local calls at an affordable rate since using your SIM card isn't a good idea because of high call rates.
You can typically find the local sim card at airports and local cell phone stores. However, the price may vary. And to use the local SIM cards, make sure your phone is unlocked in that country.
3. Utilizing an eSIM Card
If you have a smartphone with an eSIM facility, you don't need to put another physical SIM card into it to get a number.
With an eSIM card, you can get a local number without getting a SIM card at your destination. While abroad, you can use your phone to connect to cell networks and get data by downloading an eSIM instead of a physical SIM card.
Several eSIM card providers offer multiple options. However, the price might vary depending on how much you need to use it and where you are going. It's better to check the review of vendors before you purchase.
The main problem with this option is that you need to have a phone that supports eSIM. Moreover, you must be technically savvy.
4. Activating Roaming Services on Your Business Phone
While traveling abroad, your local SIM card won't work in the new location. It will show alerts like  your sim card does not allow a connection to this network or does not allow to make a call despite showing up the network.
So while you are on a business trip abroad, activating the roaming services to communicate with your clients would be another good option.
Using roaming services is made possible by Internet service providers (ISPs) that form cooperative agreements to give their customers local access to the Internet. Co-operating ISPs use special software to track and calculate a prearranged payment for differences in usage.
Most people who travel for business have previously paid for roaming on their phones. Depending on where you live and which phone carrier you use, paying your phone company for international access and continuing your standard phone, text, and data plan can be very useful but also expensive.
Think about how you will stay during your trip and what costs you will incur before traveling to determine your roaming charges.
5. International Cell Phone Plans
For the business person who has a phone but doesn't want to buy SIM cards, international cell phone plans can be an alternative option. Contact your current carrier and get the international plan. You must ask them whether you can get an international temporary plan while traveling overseas.
Fortunately, US residents now have more choices than ever before when looking for a phone plan that works overseas. Several US carriers, such as AT&T and Verizon, offer an international plan that includes normal messaging and data allowance for $10/day.
Using data only charges you on the days that you use it. You can check emails, WhatsApp, and Facebook with it.
The only way to use your number while you travel overseas is to purchase an international add-on to your plan if you don't have Google Fi, formerly project Fi, T-Mobile, or Sprint.
6. Emails
You don't always need to call your clients to stay in touch. You can connect with your clients through email messages too. And for that case, emails seem pretty professional.
As of 2020, there were four billion global e-mail users, and that number is expected to grow to 4.6 billion by 2025.
The data shows that email seems old-fashioned, but it is still among the top ways to communicate with clients. Further, it is cheap and convenient to use while traveling.
Your customers can also contact you via e-mail to discuss anything from complaints to new orders. Business communications platforms must include it.
7. Cloud-based Instant Messaging services
Last but not least, cloud-based instant messaging services are useful for communicating with your clients while traveling overseas.
The cloud-based instant messaging applications are free to download. They help you to connect your business to your customers and shift your business towards success. However, costs may arise depending on your use.
Some top instant messaging services are Skype, Telegram, Viber, WhatsApp, Slack, etc. Besides them, you can use Google Hangouts and Facebook Messenger for communication.
Let's discuss some of them in detail.
a. Skype
Skype is quite famous in the business world as everyone uses it for communication. It is entirely free internationally to communicate with any other skype users anywhere in the world. You can communicate through it via desktop or mobile devices.
To use Skype features such as voice calls, video calls, and text chats to communicate with other client members, you both must have a Skype account and a strong internet connection.
Skype also lets you call landlines and mobile phones for a small fee. Skype is a fantastic way to stay connected if you're traveling for business.
b. WhatsApp
If you have a strong phone's internet connection or any data plan, you can share SMS texting with WhatsApp for free.
In February 2014, it was purchased by Facebook Inc. Currently, there are over 2 billion active WhatsApp users. Be where your clients are to ensure you never lose contact with them.
Using this application, you can share document files, greeting messages, and text messages.
As a business user, you can customize quick replies, automate away messages, and create a public company profile. Additionally, WhatsApp has robust features such as live chat, contact and conversation labeling, promotional messages, and message delivery statistics.
c. Telegram
After the exposure of COVID-19 pandemic, the popularity of Telegram is increasing. Similar to WhatsApp, it offers end-to-end encryption for all messages.
You can transfer documents up to 1.5 GB in size, make video or voice calls even send text messages using telegram.
Final Words
Even when traveling abroad, staying in touch with clients and family is essential. Usually, people choose instant messaging applications or upgrading cell phone plans so that they can call home whenever necessary.
But for business calls, the most popular choice is cloud telephony. Cloud telephony not just allows you to keep using the same number even while abroad but also lets you purchase foreign virtual phone numbers at an affordable price.
For business person using a SIM-based business phone number, getting an international cell phone plan would be better option. And to do that, you need to look out for international call, SMS & data plans for your phone that best suits your budget and requirements. Second, use apps like WhatsApp, Skype or directly make a phone call to stay in touch.
Further, you can use local SIM cards or eSIM cards to connect with your clients. By taking these steps, you can ensure that you stay connected while traveling abroad with your clients.
This article covers not only one or two but seven different ways to connect with your client while traveling abroad. Let us know which options are most suitable for you by commenting below.