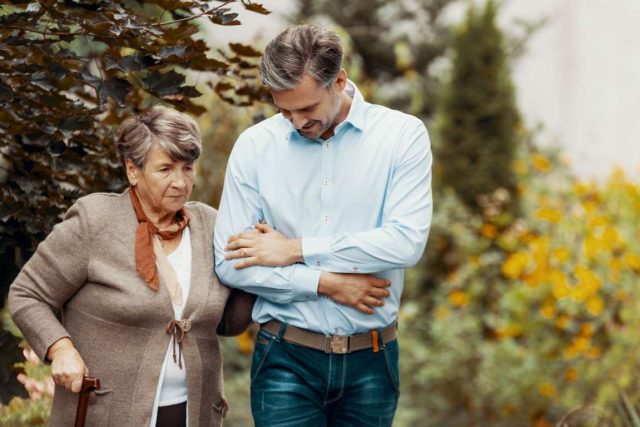 Parkinson's patients can travel to any place. However, trips need adequate pre-planning. Every precaution counts and makes travel enjoyable. Break down the trip into manageable sections to make it trouble-free. 
You can travel with a Parkinson's patient. Here are the things to do before catching the next bus, train, cruise or airplane:
Prepare in Advance
Planning ahead makes traveling with a Parkinson's patient easier and safer. Prior knowledge of your travel destination helps you book easily accessible places with support facilities. Ask your patient's neurologist to refer you to a doctor in the area you'll be touring.
Search for local Parkinson's resource centers that can make you feel at home. Get enough rest the day before and after your trip.
Book a hotel close to major transportation hubs. The hotel should be wheelchair-accessible or designed to accommodate people with disabilities. Make reservations for a room next to the elevator.
Prepare an Essential Checklist
Trips to your favorite places can be overwhelming–they might make you forget a few necessities. For the sake of your Parkinson's travel partner, prepare a checklist with the following items:
Medications: Include all prescription medications, the neurologist's contact information, and extra medicine. Ask for medical advice about ideal medications your travel partner can take in case of travel-related illnesses.
Insurance information: Make sure that your travel partner has all of their medical insurance information. Check whether the insurance policy covers the patient in the area you are traveling to.
Travel documents: Ensure your Parkinson's travel partners' passports, tickets and special documents are ready.
Clothing: Pack enough Parkinson's-friendly clothes and accessories. Label all equipment–walkers, canes or walking sticks.
Personal care items: Make sure to pack enough personal care items like tissues for the trip.
Request for Special Attention in Advance
Before making reservations, ensure the transport system offers any necessary accessibility for PD patients. Notify your carrier about your PD travel partner and request special attention.
For air travel, select a non-stop flight. Check in early and request special security screening points. Put your medicine in a separate kit you can easily access. Bring your DBS certificate or apply for TSA pre-screening to avoid taking off your jacket and shoes. You can bring your wheelchair or ask for an electric cart service. Choose an aisle seat—it allows you to stretch and easily access the washroom or lavatory.
If you are traveling by bus or train, ensure there's space for oxygen and respirators. Amtrak should check the wheelchairs. Buses should offer luggage, stowing, and transfer assistance.
For cruise travel, ensure the cruise is wheelchair accessible—book assistive devices like scooters in advance.
Stick to Your Normal Home Routine
After arriving at your destination, ensure your PD travel partner sticks to their usual home routine. Although time zones may change, PD patients should take medicine after the recommended time. Ask for and connect to local Parkinson's centers to access resources and support groups.
Ensure your loved one exercises a similar amount to maintain balance and mobility, drinks enough fluids and eats enough natural fiber. This makes the PD patient hydrated and reduces the risk of fatigue, constipation and stress. Remember to bring your Parkinson's hospital kit to every place you visit.
Plan for Emergencies
Every Parkinson's patient is different, so it's important to understand the limitations of your loved one. Know how much medication your loved one needs daily and how often they take it. Find any other medications that may be needed for other conditions like nausea.
Please have a copy of their special documents, medical insurance and neurologist's contacts. This helps you locate a doctor easily or get emergency help from local medical hospitals.
Visit Fewer Sites and Enjoy Them More
Parkinson's patients need extra time for everything. Your travel plan should include fewer sites that can accommodate your PD partner. Every site you visit, enjoy it more. Stay around for more hours and let your loved one enjoy every scene. This calms them down and reduces the risk of stress and depression.
Choose sites that receive enough sunlight. According to research, light helps Parkinson's patients in the following ways:
Sunlight relieves apathy and makes PD patients happy
Getting enough sunlight boosts PD patients' immune systems, strengthens their bones and relieves pain
Sunlight helps PD patients get quality sleep
Exposure to sunlight triggers the production of dopamine
Make Your PD Loved One Smile
Planning is the key to comfortable and safe travel with a Parkinson's patient. Key reminders include the following:
Bring all their medical prescriptions, medicines and insurance documents
Make prior arrangements for special facilities
Stick to their normal routine
Have an emergency plan
Visit fewer sites
Now you know all you need to travel with a PD patient. Enjoy your next trip!