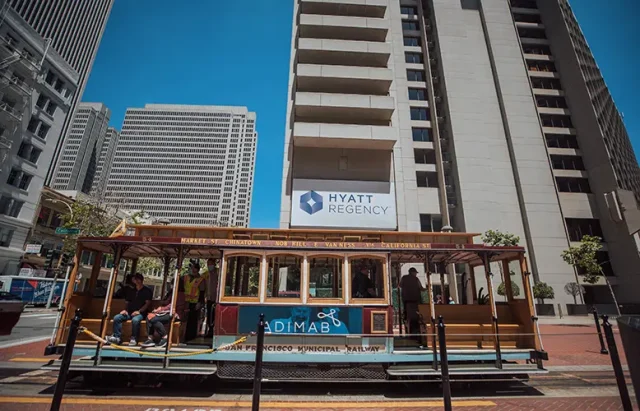 As the Fall months approach, it's undeniably one of the best times to experience the charm of The Golden City. With a myriad of activities to enjoy in the bay area during the fall season, there's no better home base than Hyatt Regency San Francisco.
Hyatt Regency San Francisco celebrates 50 years as the Embarcadero's premier waterfront hotel with The Golden Anniversary Escape Package. Available for booking through the end of the year on stays booked between May 11 – December 31, 2023. The package includes:
An upgraded room type
Complimentary access to the 17th floor Regency Club with panoramic views of the city and Bay
(2) Two signature Anniversary Celebratory cocktails upon check-in
(2) Two tickets to the world-famous Cable Car (Embarcadero stop is just outside the hotel doors)
A custom designed John Portman postcard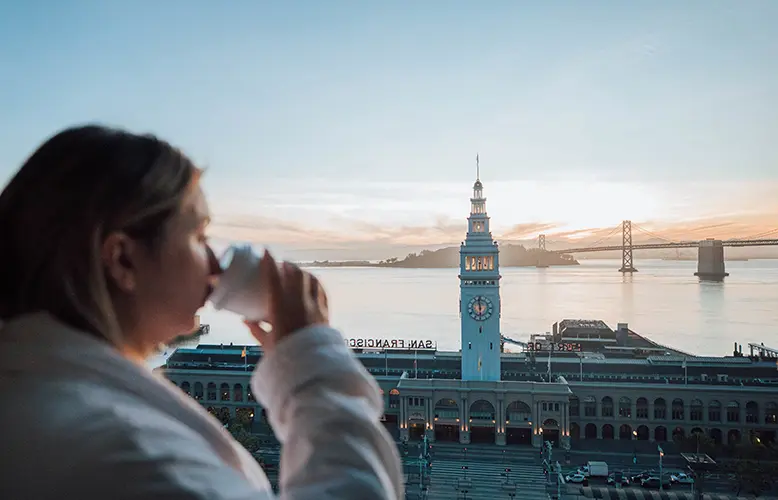 WHAT TO DO
Outside Lands (AUGUST 11 – 13): Brace yourself for the epic Outside Lands festival, hitting the Bay Area from August 11 to 13! Get ready to immerse yourself in a whirlwind of music, arts, and culture as this incredible event takes the city by storm.
Ghirardelli Chocolate Festival (SEPTEMBER 14 – 15): Calling all chocolate lovers! The delectable Ghirardelli Chocolate Festival is back, gracing the Bay Area on September 14 – 15. Prepare your taste buds for a delightful journey as you savor an array of mouthwatering chocolate creations from the renowned Ghirardelli Chocolate Company. From luscious truffles to sumptuous chocolate ice cream, this festival is a true paradise for all sweet enthusiasts!
Fleet Week (OCTOBER 2 – 10): Get ready for a week of high-flying excitement! Fleet Week is back, soaring into action from October 2 to 10. Brace yourself for heart-pounding performances by the world-renowned US Navy Blue Angels, taking to the skies on Friday, Saturday, and Sunday afternoons (October 6, 7, & 8) from 3 pm to 4 pm. It's a spectacle you won't want to miss!
Alcatraz Night Tour: Brace yourself for a hauntingly captivating experience with the Alcatraz Night Tour! This exclusive evening adventure takes you to the infamous Alcatraz Island after dark. Wander through the historic prison grounds under the moonlight, and let chilling stories of notorious inmates send shivers down your spine. This spine-tingling tour provides a rare glimpse into the eerie history of Alcatraz and is not for the faint of heart!