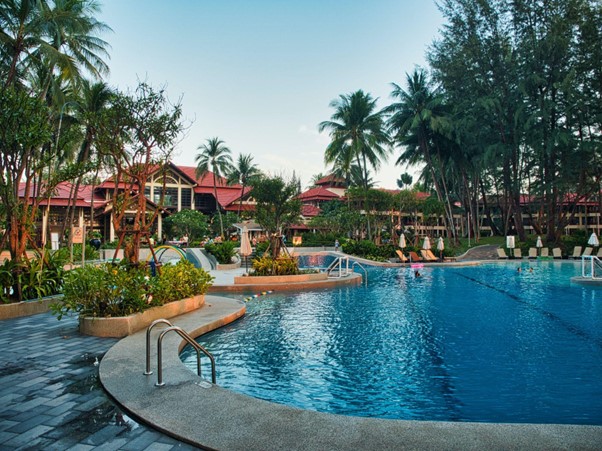 Any high roller may stroll into a casino, choose their preferred table, and start playing with the chips. Well, a casino is a casino whether you play poker, blackjack, craps, or slots, some people want more out of their gaming experience.
Casino resorts combine the gaming experience you would find at a normal establishment with the fascinating nature of luxury resorts. People all over the world travel to these locations in order to experience all the luxury that is out there to enjoy. A fantastic casino resort is a gem that has incredible amenities, architecture, high-tech features, and opulent restaurants. Here are just five of the best luxury casino resorts in the world that you have to visit.
Borgata Hotel Casino & Spa, Atlantic City, New Jersey, US
The Borgata Hotel in Atlantic City is located on the Boardwalk and has a view of Renaissance Pointe's harbor. The hotel has 2000 opulent rooms. The casino has a space of 161,000 square feet and features 250 tables with games including poker, blackjack, and roulette in addition to 3,475 slot machines. One of the state's most lucrative industries was online gambling, with 29 legal casino sites in New Jersey contributing $144,51 million in state taxes in the financial year of 2020 alone.
Borgata also offers excellent online gaming products. All the major casinos, including Borgata, are regulated by the NJ's government, which makes your online gaming safe and secure.
Spa Toccare also offers a variety of beauty services, a gym, and a barbershop. The dining options at Borgata are on par with those at famous New York eateries. Establishments like Bobby Flay Steak and Wolfgang Puck American Grille should definitely be on your list. The Music Box Theatre, which often hosts comedy shows, and the nearby Water Club are two other outstanding amenities within the Borgata resort.
Bellagio, Las Vegas, US
There are casinos that have a reputation for offering a glamorous setting and an amazing experience. Bellagio is on a whole other level. The landmark building has earned a reputation as one of the most identifiable locations in all of Las Vegas and has become a legend in its own right.
The Bellagio Hotel and Casino is without a doubt one of the ritziest and most opulent casinos in the whole nation, not just in Las Vegas. It is renowned for its breathtaking water fountain performances that feature an amazing ballet and have become a popular Las Vegas attraction. The hotel offers 3,933 rooms, including 401 suites.
The casino has more than 156,000 square feet of gaming area inside, including famed poker rooms with more than 40 tables, 2,300 slot machines, and one remarkable claim to fame in the world of movies. Movie enthusiasts would be thrilled to know that Bellagio was prominently featured in Ocean's Eleven.
Wynn, Las Vegas, US
The Wynn is widely considered to be the best hotel and casino resort in the country. There are 2,716 luxurious rooms with stunning views of Las Vegas. Every room is fully automated by Alexa. The 11,000-square-foot casino has 26 poker tables and 1,800 slot machines.
The Lakeside restaurant serves up freshly caught fish that is brought in from Hanu for eating. In addition, Mizumi provides Japanese cuisine among tropical scenery and tumbling waterfalls. Along with mouthwatering food, there are various high-end stores like Chanel and Louis Vuitton, a spa, and a gym.
Marina Bay Sands, Singapore
Marina Bay Sands is one of the most stunning casino resorts in the world. The hotel's SkyPark, a three-acre park with gardens, jogging trails, and swimming pools on top of the structure, is one of its distinguishing features and must-see attractions. A lavish casino with more than 2,300 slot machines and 500 gaming tables is located downstairs. The guests of this establishment have 2,561 rooms to choose from.
You may dine at Mario Batali's Osteria Mozza or stop by Wolfgang Puck, or you can visit the luxurious Banyan Tree spa. With a variety of premium amenities spread across several floors and a permanent exhibition focused on 18th-century France, Marina Bay Sands gives off the impression of being a live art gallery.
City of Dreams, Macau
The City of Dreams Resort has four cutting-edge casino hotel towers totaling 1,622 guest rooms, including the 5-star Grand Hyatt Hotel with 970-keys, the 5-star Crown Towers with 286-keys, and the 4-star Hard Rock Hotel with 366-keys. A mega-casino, more than 200 shopping outlets, and hotel amenities are all located on the podium's three floors, along with many sizable ballrooms, conference spaces, banquet halls, and business facilities. 550 gaming tables and 1500 gaming machines are spread throughout 420,000 square feet of gaming space inside the facility. There are two stories and 175,000 square feet of high-end retail space available to all visitors.
More than 20 dining establishments can be found at The City of Dreams, including the Michelin-starred Chinese restaurant Jade Dragon, which serves dishes created by Chef Tam Kwok Fung. House of Dancing Water, the resort's amazing water show, has 80 artists from across the world in a unique spherical theater with a pool that can store 3.7 million gallons of water.
Conclusion
As you can see, there are many stunning casino resorts found across the world. They all offer new and exciting features and experiences. The most fascinating thing about these establishments is the combination of the thrill of high-level gaming amenities, and the glitz and glamor of luxury resorts, which creates an unforgettable experience.