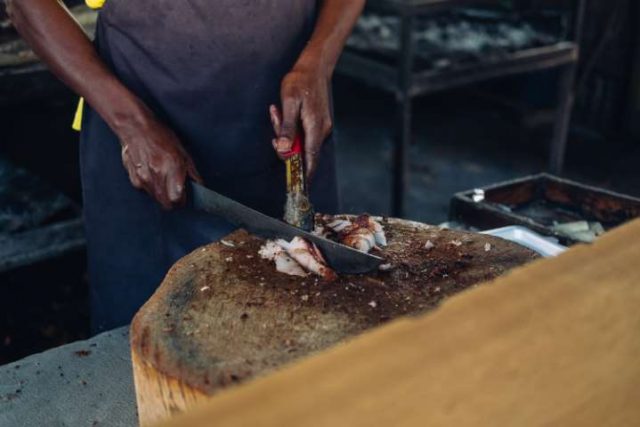 Jamaica offers a perfect getaway for one of 2020's top travel trends: the "Appren-trip," where travellers are looking to add more purpose to their vacations and make an impact on the destination itself. Modern travellers are merging leisure and education and are booking transformative getaways to learn new skills through cultural exchanges and locally-inspired activities.
"The best way to understand and appreciate something is to experience it," says Jamaica's Director of Tourism Donovan White. "Travelling to Jamaica to experience the culture first-hand teaches travellers invaluable life skills, whether that means bringing Caribbean pleasures back to your hometown or feeling inspired by the island's move towards a more sustainable future." These unique Jamaican activities and experiences let travellers plan a memorable vacation that's both fun and fulfilling:
Jakes Hotel
Situated along Treasure Beach on Jamaica's South Coast, Jakes Hotel is not only an eclectic boutique hotel, it's also a sustainable property that gives back to the community. Jakes grows all of its produce on site, offering daily farm tours so guests can see exactly where their food is coming from. If guests are curious about the secrets of jerk seasoning and spices, they can sign up for hands-on cooking classes and learn how to prepare a traditional Jamaican dish with Chef Shevan and Chef Kern. Visitors can also learn about The Jakes Manifesto, a fundraising initiative that supports BREDS the Treasure Beach Foundation, which provides support for local community projects including sport for social change as well as education and conservation projects.
Rastafari Indigenous Village
Rastafari Indigenous Village in Montego Bay is an eco-cultural experience that offers an array of educational activities. The unique property introduces visitors to the Rastafari way of life while inviting them to learn about Jamaican history and take part in traditional culinary classes and musical demonstrations. For an interactive experience, visitors can connect with drum-makers who create handmade drums using techniques that have been passed down through generations. Immersive half- and full-day tours conclude with a performance of traditional drumming and singing in the centre of the village, a truly special experience designed to create long-lasting memories of Jamaica.
Jamaica's Blue Mountains
The Blue and John Crow Mountains are home to the world's most sought-after coffee, Blue Mountain coffee. The lush mountain region is a popular destination on the island where locals and tourists alike can go camping, hiking and biking to immerse themselves in natural beauty. Coffee estates offer visitors exclusive tours around the properties to provide insight into the history of coffee production. Coffee enthusiasts can see first-hand how beans are gathered and processed while enjoying a hot aromatic cup of the world-famous brew.
Surfing
Located near Port Antonio in eastern Jamaica, Boston is not only known as the original birthplace of jerk cuisine, it is also renowned for Boston Beach, a sandy stretch that boasts some of the best waves in Jamaica. Surfing is limited to a handful of beaches on the island, however those on the south-eastern coast are endowed with wicked waves thanks to the strong winds. Jamaica's first pro surf team – featuring Ronald Hastings, Garren Pryce, Amani Green, Icah Wilmot and Shama Beckford – will debut at the 2020 Olympic Games in Tokyo this year. Visitors looking to catch a wave and take their surfing skills to the next level can sign up for lessons at Bull Bay with Jamnesia, Jamaica's longest running surf school.
Jamaica offers a variety of educational workshops and immersive activities for travellers looking to learn a new skill and experience the island's vibrant culture during a hands-on Appren-trip. 
For more information on Jamaica, go to www.visitjamaica.com.