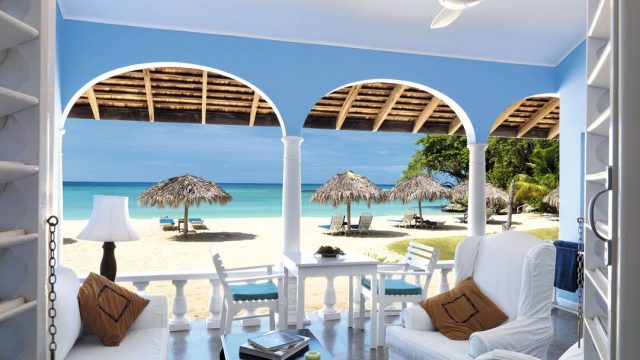 Based on the new recommendations announced recently by the U.S. Centers for Disease Control and Prevention (CDC), U.S. travelers who test positive for COVID-19 in Jamaica, can now exit isolation after 5 days provided that the person is asymptomatic or has had mild symptoms that are resolving (as per physician's evaluation).
"We are very pleased to be able to offer U.S. visitors who test positive while on island the possibility of a shorter isolation period in keeping with the new CDC guidelines," said the Hon. Edmund Bartlett, Minister of Tourism, Jamaica. "Jamaica remains open for business and continues to welcome visitors safely through our comprehensive Jamaica CARES program. Our Jamaica CARES protocols were designed to be agile and adapt to changes in the marketplace, so we can now offer potentially reduced isolation times to give even more peace of mind to anyone considering a visit to Jamaica."
The isolation period begins the day after the positive test is taken. For individuals who remain symptomatic after 5 days, the ten-day quarantine period must be completed.
Jamaica's Ministry of Health and Wellness has indicated that all visitors departing Jamaica may now be approved to exit isolation, according to the rules of their country of destination and airline, provided that the person goes straight from isolation to the flight. These visitors would need to utilize transportation and airport protocols that have been put in place to decrease the risk of exposure to other passengers, staff and the general population.
The ground-breaking Jamaica CARES program is a nationwide response to COVID-19 that includes the island's comprehensive health and safety protocols and Resilient Corridors, which cover more than 80 percent of the island's tourism product. These protocols were among the first to receive the World Travel & Tourism Council (WTTC) Safe Travels recognition that allowed the destination to safely reopen to travel in June 2020.
For more information on Jamaica, please go to www.visitjamaica.com.