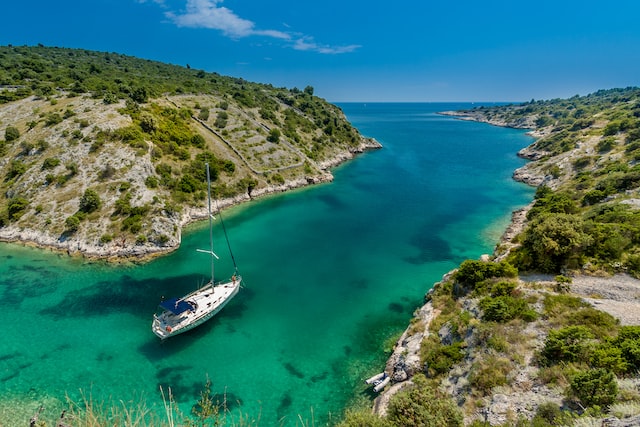 Sailing is a great way to explore Croatia's stunning coastline and islands.
Whether you're an experienced sailor or a novice, being aware of the conditions and regulations of sailing in Croatia can help ensure a safe and enjoyable experience.
Put Croatia on your next vacation list and explore the Croatian coast! Start by finding the best and well-equipped luxury yachts for your next vacation today. 
Preparation for the Trip
Before setting sail, it is important to make sure you have all the necessary supplies and safety equipment. This includes life jackets, flares, a first aid kit, a GPS, and a VHF radio. It is also important to make sure your vessel is up to date with all necessary inspections and registrations.
Croatia can also experience strong winds throughout the year and strong currents during the spring and autumn months. The seas can become very choppy, so it is important to be aware of the weather forecasts before heading out on your sailing trip. It is also important to check the depth of the water you're sailing in, as the depths can vary significantly throughout the year.
It is important to be aware of the tides, as they can affect the sailing conditions. Be prepared to adjust your sail plan accordingly. In addition to the weather, it is important to be aware of other factors that can affect your sailing experience in Croatia. The beaches and cliffs in the area provide a mixture of rocky, pebble and sand beaches, so it is important to be aware of the type of beach you are sailing in.
There may also be underwater rocks, reefs, and other obstacles that can pose a risk to your boat, so it is important to take proper precautions. Moreover, the waters in Croatia are home to a variety of species of marine life, and it is important to respect their habitats and be aware of the regulations regarding fishing and other activities.
Finally, it is important to be aware of the laws and regulations pertaining to sailing in Croatia, as they can vary from region to region. Taking the time to familiarize yourself with the regulations will help ensure a safe and enjoyable sailing experience.
Sailing in Croatia – tips
When sailing in Croatia, you should:
Be familiar with the area and be aware of potential hazards, such as dangerous rocks and reefs.
Check the weather forecast before setting sail and to have a plan in place for any weather changes.
Have a device for communication with the shore, such as a VHF radio, as well as a GPS device to help with navigation.
Be aware of the local regulations and to adhere to them.
Have a navigator on board who is familiar with the region and its navigational hazards.
Have a well-equipped boat with all necessary safety equipment, such as lifejackets, flares, first aid kits, and a fire extinguisher.
Be aware of your surroundings and to keep a close eye on other vessels around you.
Boating Regulations in Croatia
All vessels operating in Croatian waters must adhere to Croatian regulations governing vessels and maritime traffic. These regulations include speed limits, navigation rules, and regulations on the use of engines. It is important to be familiar with these regulations before setting sail.
In addition to the regulations governing vessels and maritime traffic, there are also regulations governing the use of Croatian ports and marinas. These regulations cover the types of vessels that can access the ports, the number of vessels allowed to dock, and the general rules of conduct. All vessels must obtain a permit from the Croatian authorities before entering the ports.
Also, all vessels must be registered with the local port authority and be in compliance with Croatian customs regulations. Failure to comply with these regulations can result in fines and other penalties. As such, it is important to be aware of the regulations before setting sail in Croatian waters.