With the Maldives looking hopeful for the green list on the new travel traffic light system in May, The five-star Kagi Maldives Spa Island is delighted to unveil three new retreat packages at its fully-integrated wellness centre, Baani Spa. Until October 2021, guests can book a transformative Couple's Retreat, Pure Life Wellness Retreat or Yoga Retreat package.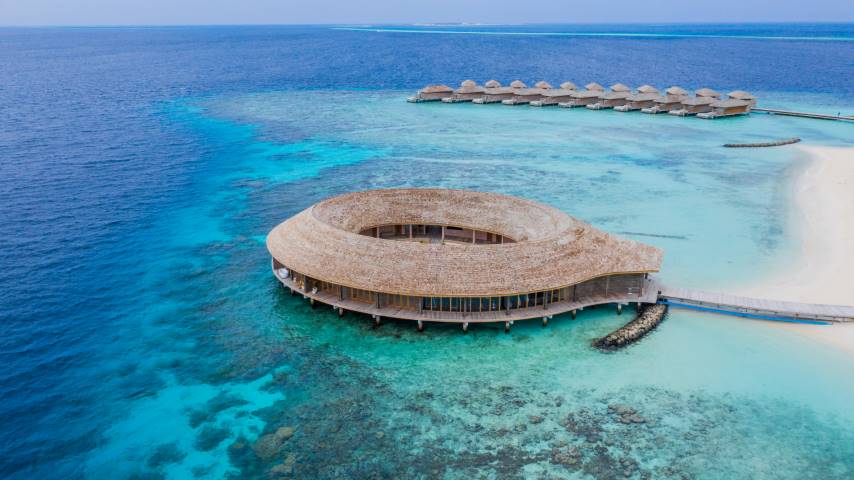 Each retreat offers an ideal post-lockdown escape and a holistic, wellness journey to reclaim self-connection, self-care and balance through an array of therapeutic and mindful practices, all whilst immersing oneself in the calming oasis of the Maldives.
The retreat packages, available to book now, include:
Baani Couples Retreat
Lovebirds can enjoy an array of relaxing spa treatments such as a sensual, 60-minute couple's massage, meditative sound therapy or a special wellness bathtub experience with champagne in hand, ultimately leading to a complete state of togetherness.
An incredible Catamaran Sunset Sailing trip across the tranquil Maldivian waters will see couples float to paradise before settling down to a romantic candle-lit dinner.
Baani Yoga Retreat
Against the backdrop of the sparkling blue lagoon, aspiring yogis can find zen with six individual hour-long private yoga sessions that will offer lessons in how to practise mindfulness to overcome the stresses of day-to-day life and reach a state of calm and clarity.
Guests can relieve symptoms of stress with a special stress reliever back massage, realign and restore with a 60-minute chakra sound balancing session and admire the Maldives' exceptional nature scenes with a Stand-Up Paddle Sunset tour.
Baani Pure Life Wellness Retreat
Kagi's expert team of therapists, health coaches and mindfulness teachers will guide wellness warriors on a bespoke wellness journey and equip them with the skills necessary to achieve an enhanced, joyful and mindful life.
Through mindful meditation sessions, nutrition lessons and rejuvenating spa treatments, guests will feel confident in transforming healthy intentions into sustainable wellbeing practises and will be able to explore the power of connection and self-care.
For more information please visit www.kagimaldives.com.