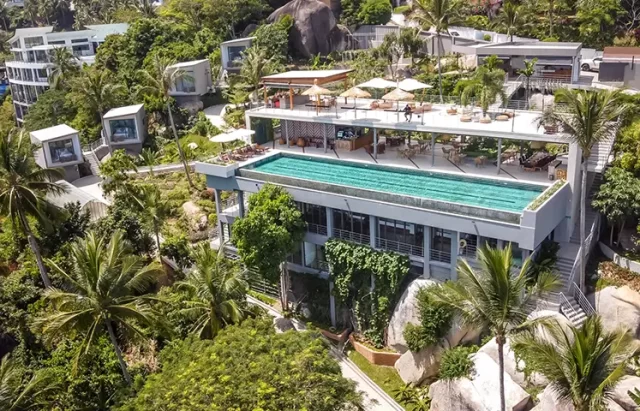 Kapuhala Koh Samui, the premier destination for health and wellness enthusiasts, is excited to announce its latest offerings designed to help guests improve their overall well-being.
New Sicilian-Asian Menu Unveiled at Halapua
Known for exceptional culinary offerings, the plant-based restaurant Halapua has launched its new plant-based dining experience. The Sicilian-Asian menu features dishes inspired by the rich culinary traditions of both regions, including Innocent Squid Ink Pasta and the tantalizing favourite back by popular demand, the Mushroom Garden. The new menu is inherited from a sister resort, Kapuhala Sicily, and developed with Joia, a One Michelin Star and Green Michelin Star vegetarian restaurant in Milan.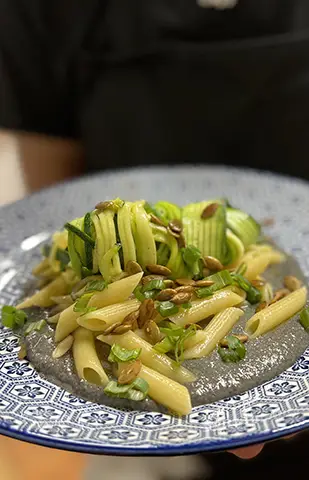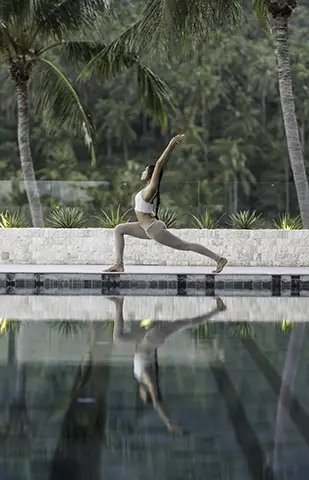 New Superhuman Retreat to Combat Burnout
Intentionally designed with a focus on nature therapy and to prevent burnout, the new five-day Superhuman Retreat hosts guests in wall-less tented villas, designed with removable layered panels to reconnect guests with the natural world; purposefully positioned to face the rising sun to encourage waking up with morning sunlight to improve natural melatonin production, optimise adrenal function, realign the circadian rhythm and promote vitamin D absorption. The retreat program targets business owners and executives. It offers a variety of activities and workshops designed to promote relaxation, and mindfulness, and reduce stress to restore and enhance physical and cognitive performance through physical movement, plant-based food, communal dining and distance from technology.
Partnership with HYROX Fitness
HYROX Fitness is taking the world of fitness by storm, and Kapuhala Koh Samui has become a partner – offering a dedicated training program for HYROX athletes to get ready for the next global competition happening around the world and take their training to the next level. The conditioning programs run for 12 weeks featuring strength, endurance and mobility.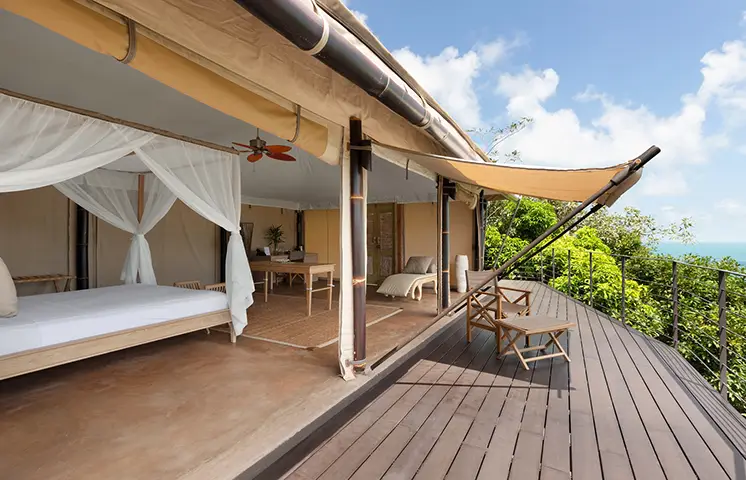 Green Weddings and Sustainability Efforts
Dedicated to its eco-commitment, the resort has recently launched Green Weddings, encouraging couples to embrace the natural setting of the resort and shift away from single-use decorations and other wedding practices that negatively impact the environment. The resort is strictly plant-based offering a high-end vegan farm-to-table menu focused on locally and ethically sourced ingredients. The 25-meter saltwater infinity swimming pool offers a smaller environmental footprint than traditional chlorine pools featured in other resorts and is also better for the general health of guests.