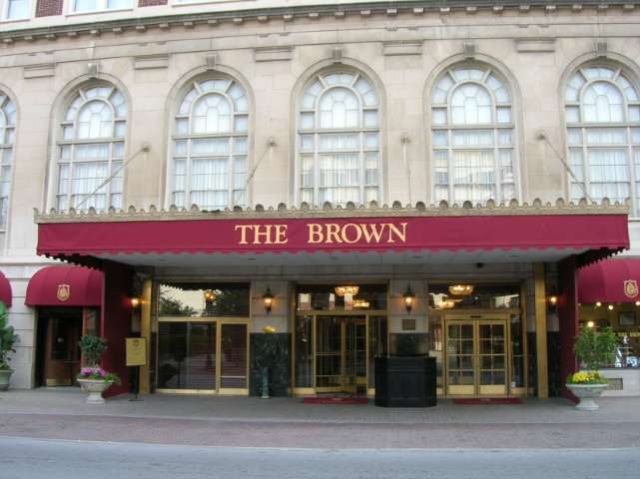 Louisville, Kentucky has many claims to fame – The Kentucky Derby, Louisville Slugger, the hot brown sandwich, hometown hero Jack Harlow and lots and lots of bourbon. Perhaps a city known for its recognition as the birthplace of the iconic American professional boxer and activist Muhammad Ali might make it one of the greatest of all time.
The Brown Hotel, which will celebrate its centennial anniversary this upcoming October, is an award-winning historic hotel located in downtown Louisville, Kentucky. Just minutes from the Kentucky Derby's Churchill Downs, The Brown is also near a variety of businesses, restaurants, shopping attractions and more. The Brown is also home to in-house eateries J. Graham's Café, the birthplace of the world-famous Hot Brown sandwich, and a more relaxed atmosphere at the Lobby Bar.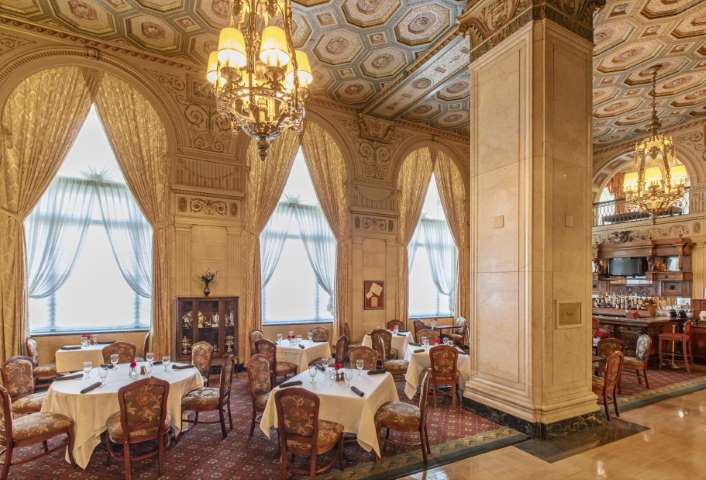 To celebrate its 100 years of excellence, the hotel will be offering a variety of events, specials and giveaways throughout the year to kick off its centennial on October 25. Some of these specials include a customized Mint Julep Tableside experience in the spring ahead of the much-anticipated Kentucky Derby, a chance for guests to win discounted $19.23 anniversary room rates, and a Roaring '20s-themed Crystal Ballroom Gala in October with dinner and dancing, a five-piece orchestra, a special chef-curated menu of historic bites and themed cocktails, history tours of the hotel led by in-house historians, and more.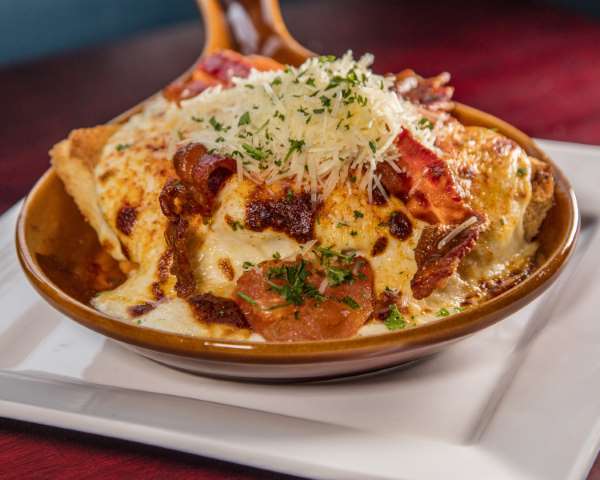 The Brown is proudly known for its historic charm and late-night snack decadence, and, of course, in true Bluegrass fashion, its largely undiscovered and impressive list of bourbon offerings. But perhaps the grandiose hotel's most renowned claim to fame is its recognition as the creator of the world-famous Hot Brown sandwich. Made with oven-roasted turkey breast, fresh Roma tomatoes, cheesy Mornay sauce and crispy bacon atop thick Texas toast, The Brown Hotel's iconic Hot Brown sandwich certainly lives up to the hype. A beloved Louisville tradition dating back to the 1920s, chef Fred Schmidt came up with the idea for the now famous open-faced sandwich to satisfy hungry partygoers after late nights of hotel dancing in the roaring 1920s.
Since then, The Brown Hotel estimates millions of Hot Browns have been served to date. More than 300 are ordered each week and nearly 1,000 are consumed over the Kentucky Derby weekend alone. Celebrating a nearly 100-year history, the Hot Brown has earned worldwide appeal and has been turned into a soup, pasta, pizza, casserole, deviled eggs and scramble over the years. While it has been replicated and served in dozens of restaurants across the country, there is no better place to experience it than right here at the Brown Hotel.