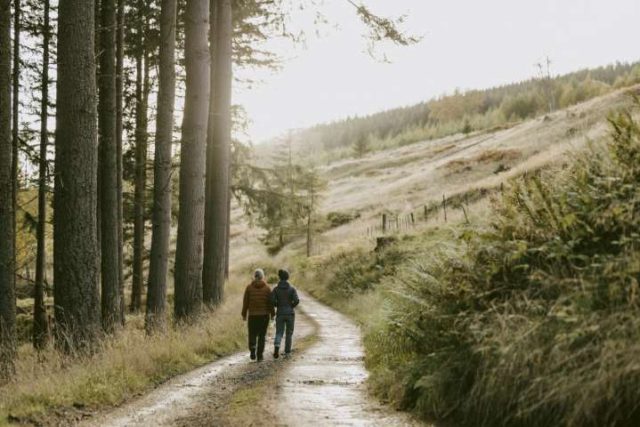 The discreet 'turn Wi-Fi off' button inside each of Glen Glack's luxurious cabins hints at the ethos of this clutch of sustainably-built Scottish hideaways. Inspired by traditional 'bothies', Scotland's basic, no-frills shelters which are scattered across the remote Highlands and left unlocked for hikers to use, these cabins offer the same escapism but with designer looks and unparalleled comfort.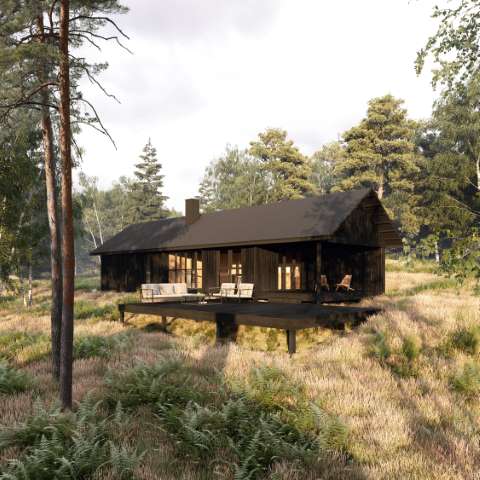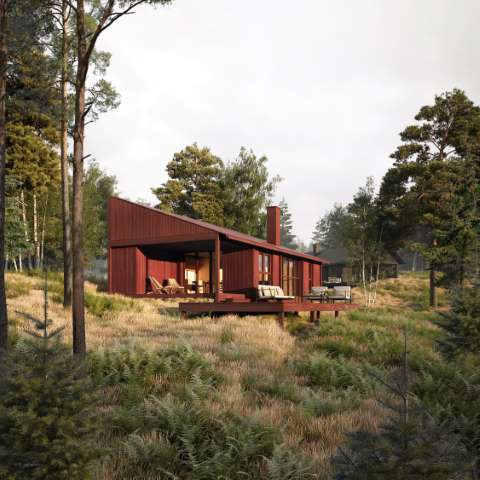 At home in the landscape
Designed with a desire to leave a light footprint and have as little impact on the local environment as possible, the five chalets sit on stilts with dreamy views over Cally Loch, where private pontoons stretch into the glassy water. Clad in locally-abundant larch, for which Atholl Estates is famous, each cabin is stained in a unique Atholl colour and merges seamlessly with the natural landscape. Atholl Estates' Claire Spencer-Churchill says, 'We want Glen Glack to belong to the woods, with our guests becoming roommates for their stay, cohabiting with the scenery, wildlife, fauna and flora. Cabins have a captivating presence in the landscape, it appeals to our desire to escape and retreat into nature. A quiet space from which to observe but also inviting us to go and explore.'
A luxe hideaway
Acclaimed design team Turner Pocock have masterfully woven Highland influences into the sumptuous interiors. There's a subtle nod to the cabins' setting within the historic Atholl Estates, with tartan sofas in muted hues alongside artwork from the attics at Blair Castle, home to the Atholl family for over seven centuries. Living rooms feature exposed beams, sink-in armchairs and wood-burning stoves, while every cabin has a state-of-the-art kitchen, drying room, luxurious bedroom and expansive bathroom. Outside, covered decks are perfect for sundowners alfresco, while Juniper (all the cabins are named after native tree species) even has an outside bath for guests to truly immerse themselves in nature.
A stellar location
Just a mile from the vibrant cathedral town of Dunkeld, heralded as the best place to live in Scotland in a recent ranking by the Sunday Times, Glen Glack cabins lie at the heart of a huge network of spectacular walks around the nearby lochs, with an abundance of wildlife such as beavers, otters and red squirrels. With such soul-stirring surroundings, it's no surprise that outdoor activities are a favourite – as well as fresh-air hikes there are three golf courses within easy reach, horse-riding, clay pigeon shooting, mountain biking and, in the winter months, skiing at Aviemore and Glenshee (both around an hour's drive). For a dose of culture and history, don't miss Blair Castle (free for Glen Glack guests), Dunkeld Cathedral, Scone Palace, Glamis Castle and The Fortingall Yew, Europe's oldest living tree. Dunkeld itself is perfect for a potter, with postcard-pretty lanes lined with charming antiques shops, artisanal bakeries, delis and pubs.