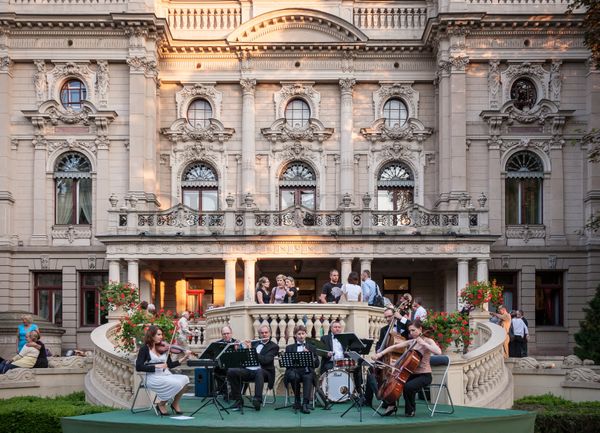 Lodz has been named one of the best and most attractive places for travel lovers to visit. The city has been recognized in a prestigious and anticipated by tourists list of Lonely Planet Best in Travel. This ranking includes destinations worth visiting in the coming year 2019, taking into account both quality and price.
Lodz has taken the second spot in this year's ranking having impressed with the transformations of former factories into cultural, leisure, and commercial spaces. In the list, Lodz has overtaken, among others, the Great Smoky Mountains National Park in the US, Maldives, or Houston, Texas. The first place of the ranking belongs to the Southern Nile Valley in Egypt.
Specialists from Lonely Planet mention the following obligatory sites on the map of Lodz:
Manufaktura, commercial and recreational center which houses the Museum of Art (ms2) and such attractions as: artificial beach (in the summer), artificial skating rink (during winter), and a zip-line above the Lodz Textile Workers' Market;
Fabryczna Railway Station – a unique work of art functioning as a railway station;
A ride in a rickshaw down Piotrkowska Street – the longest promenade in Europe.
"In the recent years, great and ambitious investments have been carried out in Lodz and their aim was to activate and modernize this third largest city in Poland. And it shows." – says Tom Hall editor-in-chief. – "Former mills and weaving plants have been converted into lofts, restaurants, and cultural places which are now buzzing with nightlife. Colorful murals emerging on the walls of the tenement houses, warehouses, or factories have served as a stimulus for the development of the city to become a mecca for young artists and entrepreneurs."
The city which is currently undergoing a transformation from an industrial mono-production monster city into an inhabitant and tourist-friendly city with an interesting, unique, and affordable cultural, commercial and recreational offer. Each year the number of tourist is growing.
All information about the city can be found at www.lodz.travel