Bahia Principe Hotels & Resorts offer exceptional experiences in amazing cultural destinations. Situated in historically generous cities, Bahia Principe properties combine luxurious accommodations with immersive cultural activities, allowing guests to indulge in the best of both worlds. From the vibrant traditions of Mexico, the rich heritage of the Dominican Republic and the rhythmic charm of Jamaica, each location promises an unforgettable immersion.
Bahía Príncipe Luxury Akumal – Cancún, México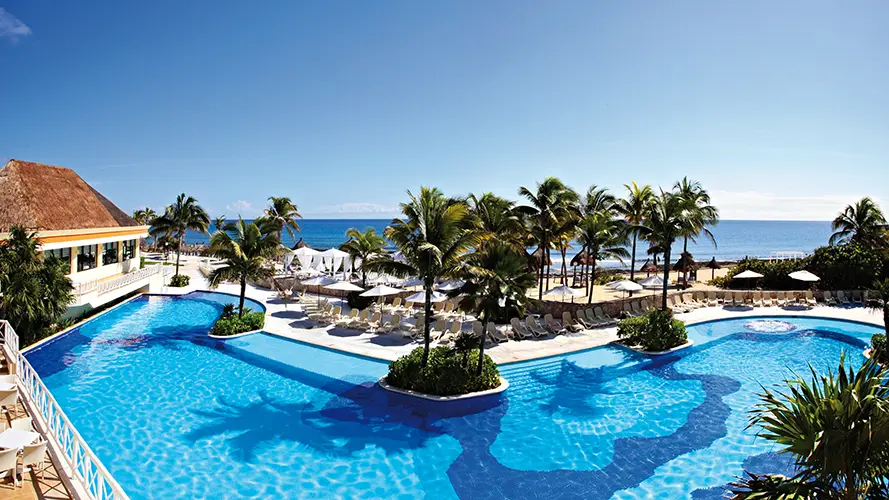 Located in Mexico, a country renowned for its ancient civilizations and captivating tradition, Bahia Principe prides itself in owning and operating a breathtaking property that stands in the center of such a culturally rich city. Bahia Principe Luxury Akumal is an extraordinary retreat that blends culture with unparalleled luxury. Set amidst tropical gardens and a white-sand beaches, the property boasts elegantly appointed suites with modern amenities and private balconies or terraces overlooking stunning views. Guests can luxuriate in a world-class spa, exquisite dining options, and a range of activities, providing an immersive experience in one of the most culturally abundant destinations in the world. Here are some of the excursions one can look forward too:
Immerse yourself in the mystique of the Mayan world with guided tours to the nearby archaeological sites of Tulum and Coba where you can explore famous structures such as Chichén Itzá, a UNESCO World Heritage Site and one of the New Seven Wonders of the World.
Engage in hands-on activities to learn about Mayan traditions and craftsmanship. Participate in art workshops, where one can create intricate crafts such as pottery or intricate beadwork under the guidance of skilled artisans.
Venture beyond Cancun to discover the natural wonders of cenotes, unique sinkholes that hold great habits and ecological significance in the Yucatan Peninsula. Take a day trip to cenotes like Dos Ojos or Ik Kil, where you can swim in crystal-clear waters surrounded by awe-inspiring rock formations.
Bahía Príncipe Luxury Samaná – Samaná Bay, Dominican Republic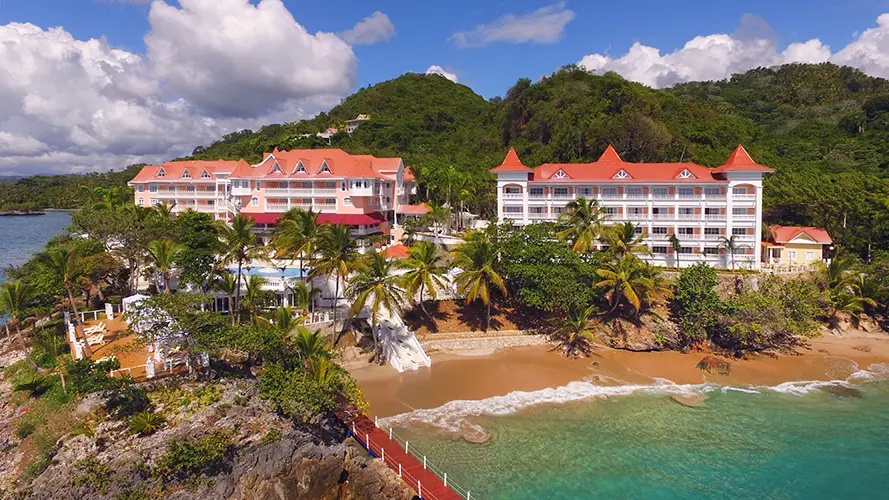 Nestled on the northeastern coast of the Dominican Republic, Bahia Principe Samaná offers a gateway to the region's natural wonders, pristine beaches, picturesque scenery and lively local communities, making it a perfect setting for those seeking an authentic culture. The property itself showcases luxurious accommodations that seamlessly blend contemporary design with the authentic charm of the Caribbean. With its tranquil beachfront setting, world-class amenities, and attentive service, Bahia Principe Luxury Samaná provides an idyllic retreat where guests can unwind, rejuvenate, and engage themselves in the captivating beauty of Samaná.
Samaná Bay is renowned for its annual humpback whale migration, offering a unique opportunity to witness these majestic creatures up close. Join a whale watching excursion from Bahia Principe Luxury Samaná and witness the awe-inspiring sight of humpback whales breaching and playing in the bay's warm waters.
Delight in the flavors of authentic Dominican cuisine at the resort's restaurants. Indulge in dishes infused with local ingredients and spices, savoring the fusion of influences from African, European, and indigenous Taino customs.
Feel the rhythms and melodies of merengue and bachata, two iconic music genres deeply rooted in Dominican culture. Take part in lively dance lessons right at the hotel and allow the infectious beats to move your body.
Bahía Príncipe Luxury Runaway Bay – Runaway Bay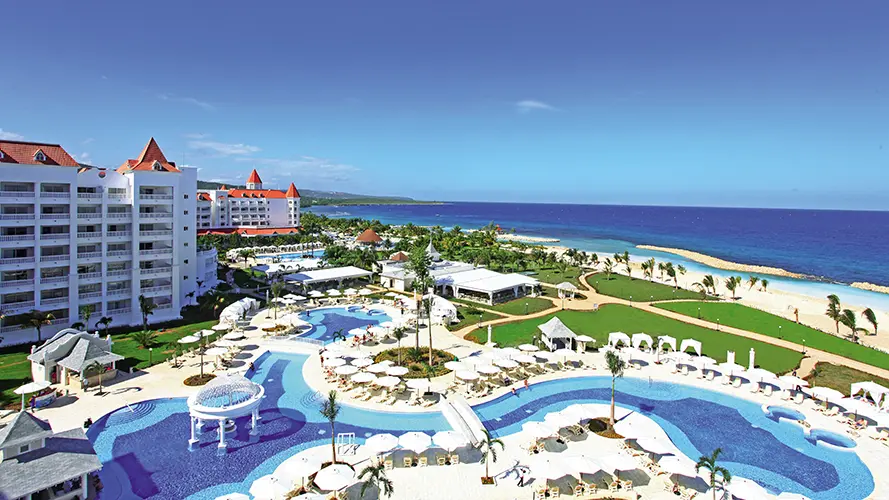 Along the picturesque northern coast of Jamaica, Bahia Principe Runaway Bay combines the island's stunning natural beauty with its rich cultural heritage. The property boasts spacious and stylishly appointed rooms, providing a comfortable retreat with modern amenities and stunning views of the Caribbean Sea. With a range of amenities including multiple pools, a world-class spa, and diverse dining options, the hotel ensures a stay where guests can unwind, indulge in gourmet cuisine and the warm Jamaican hospitality in a truly tropical paradise. With its crystal-clear waters, lush landscapes, and local traditions, the resort's enchanting location promises a grand cultural journey such as the following:
Delve into the birthplace of reggae music with a guided tour that takes travelers to iconic landmarks associated with legendary musicians such as Bob Marley and Peter Tosh. Visit the Bob Marley Museum in Kingston, explore Tuff Gong Studios, and learn about the captivating history and rhythm of this globally celebrated music genre.
Experience the flavors of Jamaica through cooking classes, where guests can learn to prepare time-honored dishes infused with local spices and ingredients.
Discover the natural wonders of Runaway Bay while learning about Jamaica's diverse ecosystems and ecological importance. Join eco-tours and nature walks led by knowledgeable guides who will introduce you to the region's flora, fauna, and conservation efforts.