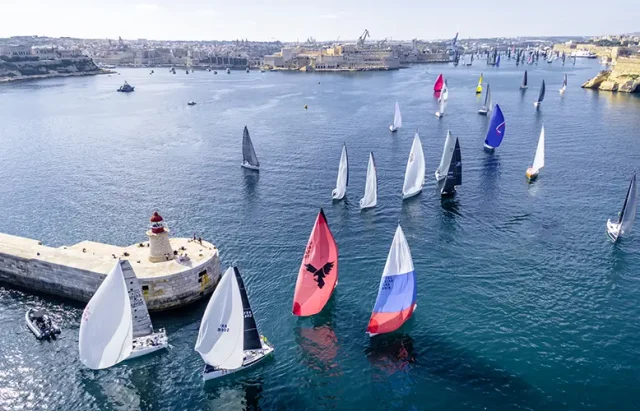 Malta, within the crossroads of the Mediterranean, will host the 44th Rolex Middle Sea Race beginning October 21, 2023 in Valletta's Grand Harbour. This iconic race features some of the world's premier mariners on the most high-tech vessels in the sea. From Kazakhstan to the United States, from Spain to Australia, the appeal of the Rolex Middle Sea Race is unquestionably broad, with over 100 yacht entries representing 26 different nations. 
The race starts in Valletta's Grand Harbour beneath the historic Fort St. Angelo. Participants will embark on the 606 nautical mile classic, traveling to the Eastern coast of Sicily, up towards the Strait of Messina, before heading North to the Aeolian Islands and the active volcano of Stromboli. Passing between Marettimo and Favignana the crews head South towards the island of Lampedusa, passing Pantelleria on the way back to Malta.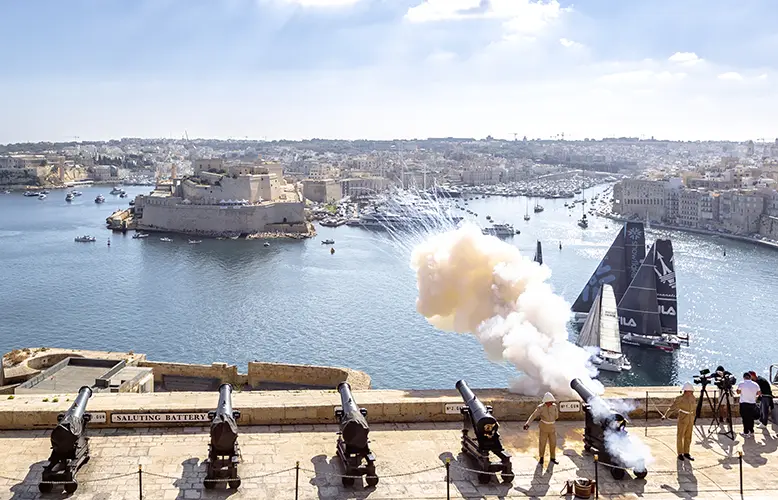 Originally stemming from a rivalry between two friends who were members of the Royal Malta Yacht Club, Paul and John Ripard, and British sailor residing in Malta, Jimmy White, the Rolex Middle Sea Race has grown tremendously since the first edition in 1968. Since then, Maltese yachts have won on nine occasions, most recently in 2020 and 2021, when the Podesta siblings secured back-to-back wins with Elusive II. 
Georges Bonello DuPuis, Race Director, shared that, "The Rolex Middle Sea Race is where passion meets the power of the sea, and every wave carries the spirit of adventure. An extraordinary adventure, where crews from all over the world test their mettle against the Mediterranean's unpredictability and volatile nature. The Royal Malta Yacht Club takes immense pride in welcoming crews from all corners of the globe. Our race isn't just about competition; it's a celebration of unity on the world's most magnificent stage—the Mediterranean Sea. With sailors hailing from diverse cultures, backgrounds, and experiences, this event transcends borders, fostering international friendship and camaraderie."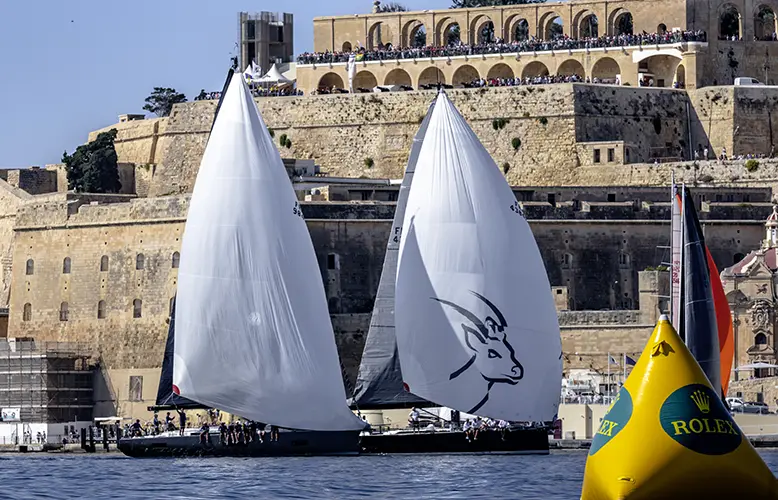 2023 Rolex Middle Sea Race Facts
The largest yacht registered is the Spirit of Malouen X at approx. 106 ft., while the smallest yacht is Aether at approx. 30 ft. The most entries are from Italy, represented with 23 entries. Newcomer Pyewacket 70 from the United States, was first made famous in the yachting world through the series of boats owned by the avid ocean racer Roy E. Disney, a nephew of Walt Disney. Roy P. Disney, is a hugely experienced offshore racer in his own right and continues the Pyewacket legacy with this latest iteration.
The race will start on Saturday, October 21, 2o23 in Valletta's Grand Harbour.