Malta and its sister islands of Gozo & Comino, a Mediterranean archipelago, offer visitors an off-season Summer experience in the Fall months with a diverse range of festivals & events. This hidden gem is perfect for travelers looking for off the beaten path destinations that offer breathtaking landscapes, a year round warm climate, and appeal to a diverse group of travelers. With more than 8,000 years of history, Michelin-starred gastronomy, local wine and year round festivals, there is something for every visitor, even during the Fall months.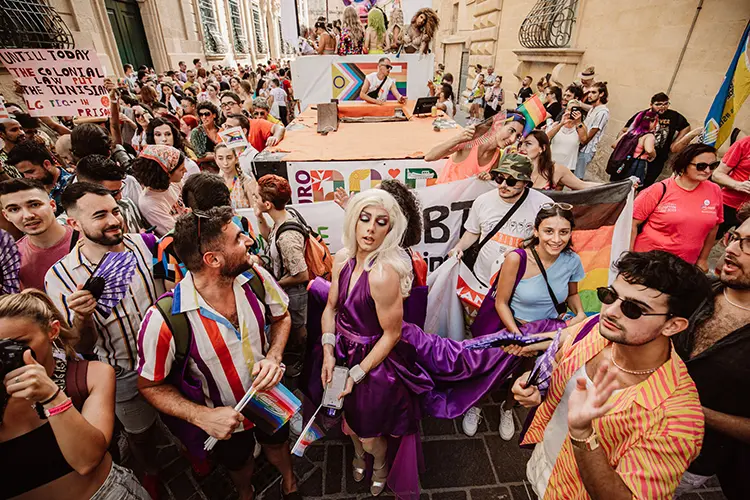 EuroPride Valletta 2023 – September 7 – 17, 2023
EuroPride Valletta 2023 will be held in Valletta, Malta, September 7–17, 2023. The Maltese LGBTIQ+ Community is a proud part of the European LGBTIQ+ Movement. Malta is constantly working and striving to achieve full equality both within Malta, and also in its neighboring communities. Valletta is the perfect destination for EuroPride 2023 as its location is situated between Europe, the Middle East and North Africa, giving members of the EMENA (European, Middle East & North Africa) LGBTIQ+ community the opportunity to gather and celebrate in a safe environment where people are free to be themselves, while also providing a stage where LGBTIQ+ human rights issues can be addressed and discussed. For this reason, it should be no surprise that since October 2015, ILGA-Europe has ranked Malta #1 on the Rainbow Europe Map & Index for eight consecutive years!
Victory Day National Feast (Festa) – September 8, 2023
Victory Day is a national holiday celebrated annually on September 8th. The holiday commemorates Malta's three greatest victories: The Great Siege in 1565, The Siege of Valletta in 1800 and The Second World War in 1943. Each year, Malta gathers as a nation in order to remember the bravery and resilience of its forefathers. The festivities commence two days prior with a commemorative event held during the evening in front of the Great Siege Monument in Valletta.
Notte Bianca – October 7, 2023
Organized by Festivals Malta, Notte Bianca is one of Malta's biggest annual arts and culture festivals. For one special night, every first Saturday of October, the Valletta cityscape lights up with a spectacular celebration of the arts that is open to the public free of charge. Valletta's streets, piazzas, churches, state palaces and museums are transformed into venues for a myriad of live performances and concerts, while many cafés and restaurants extend their opening hours. Notte Bianca celebrates the close bond between Maltese artists and audiences while forging international collaborations. The entire city of Valletta, from City Gate to Fort St Elmo, comes alive for Notte Bianca, guaranteeing a memorable night that truly holds something for everyone.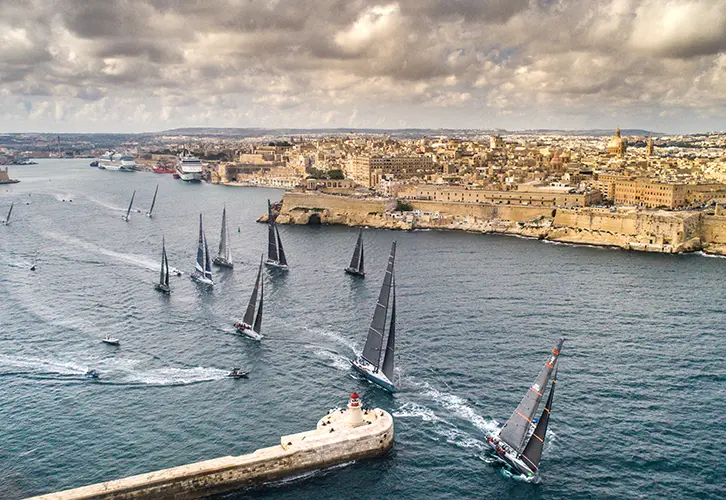 Rolex Middle Sea Race 2023 – Beginning October 21, 2023 in Valletta's Grand Harbour
Malta, the crossroads of the Mediterranean, will host the 44th Rolex Middle Sea Race, an iconic race, featuring some of the world's premier mariners on the most high-tech vessels in the sea. The race begins in Valletta's Grand Harbour beneath the historic Fort St. Angelo. Participants will embark on the 606 nautical mile classic, traveling to the Eastern coast of Sicily, up towards the Strait of Messina, before heading North to the Aeolian Islands and the active volcano of Stromboli. Passing between Marettimo and Favignana the crews head South towards the island of Lampedusa, passing Pantelleria on the way back to Malta.
The Three Palaces Festival Early Opera & Music Festival – November 1 – 5, 2023
Organized by Festivals Malta, the festival focuses on the premise that "our ordinary is actually extraordinary", which is coming from the fact that in Malta we are surrounded by magnificent buildings that we pass by every day and barely notice their beauty. It gives life to the philosophy that everyone should have access to heritage sites, to the transcendent beauty of art, as well as the right to participate in the expression of music. Education in the arts is a cornerstone of The Three Palaces Festival Early Opera & Music Festival, and broad access is given through school participation, arts tourism and musician gatherings that see emerging artists perform alongside the finest established artists in Malta and internationally. *Please note the website still has to be updated with the 2023 program.
FESTIVALS & EVENTS IN GOZO
Though separated from mainland Malta by a mere 5 km (approx. 3 miles) stretch of sea (25 minutes by ferry) Gozo is distinctly different. The Island is a third the size of Malta, more rural and much more tranquil. Gozo is known for its picturesque scenery, pristine coastline and untouched country trails. Baroque churches rise from the heart of small villages, and traditional farmhouses dot the rural landscape. Its culture and way of life are rooted in tradition and yet open to the present. Developed just enough but not too much, Gozo is a masterpiece wrought by nature and shaped by 8000 years of culture. Myth and reality meet here on what is believed to have been the Isle of Calypso in Homer's Odyssey, where the sea nymph held Odysseus (Ulysses) in her thrall for seven years. There is already so much for visitors to discover: from peaceful, well-restored farmhouses in picturesque villages to five-star luxury hotels; close encounters with nature on land and sea to chats with friendly locals; breathtaking dive sites to mouth-watering Mediterranean cuisine, and always the island's remarkable history and archaeology. There is something for everyone on the sun-drenched, warm-hearted eco-island of Gozo. If Odysseus arrived today, he would find it even harder to leave.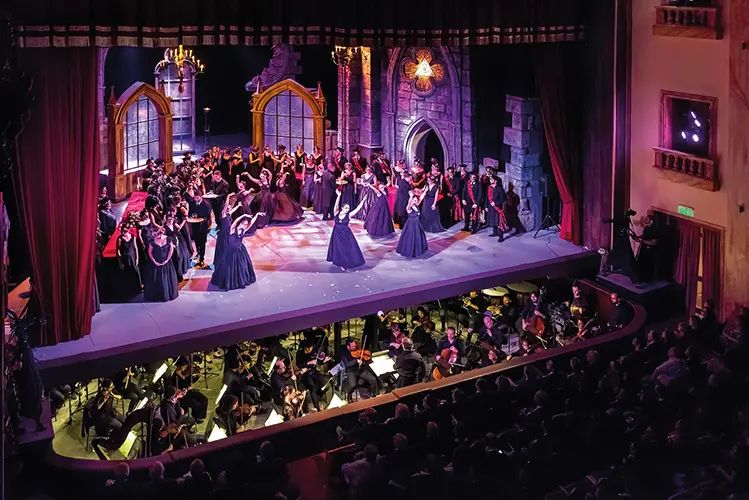 Festival Mediterranea – October 14, 2023 – November 18, 2023 
The 20th Edition of Festival Mediterraneawill be celebrated in Gozo, one of Malta's sister islands, from October 14, 2023 through November 18, 2023. This annual event offers all that Gozo boasts of in the cultural and artistic arena. This mid-autumn festival has an island-wide aspect, with a wide variety of indoor and outdoor events. Opera and other music concerts dominate the celebrations, but there are also international conferences, walks and talks in ancient and historic places, field trips, food and drink events and art exhibitions. Festival Mediterranea offers visitors a great opportunity to learn about Gozo's temples and archaeological sites through a series of lectures and visits.
Opera is Gozo – October 1 – 31, 2023
October is Opera month with 'Opera is Gozo', a festival celebrating this joyous and rousing art form in various locations around Gozo. Soulful arias fill our theaters and skies as international soloist's, orchestra musicians, choristers and locals unite to perform, participate and take pleasure in all things opera. The festival includes two fully staged operas performed at The Astra theater and Aurora Theatre in Victoria as well as recitals, opera appreciation workshops and activities for seasoned opera-goers right through to opera newbies.
Symphony of Lights – October 13, 2023
The annual Symphony of Lights will be held in Santa Luċija's beautiful square in Kerċem, Gozo on October 13, 2023. This free, spectacular event will include live performances synchronized to a light and fireworks display. The square will also be lit with candles and torches, creating a unique atmosphere. *Please note the website still has to be updated with the 2023 program.
International Kite and Wind Festival – October 13 – 15, 2023
Internationally renowned flyers will gather in Gozo for the International Kite and Wind Festival by San Dimitri Chapel, Għarb, in Gozo from October 13–15, 2023. This year's Autumn celebration marks the 6th edition and celebrates the art of kite-making all while reflecting the tradition of kites from all over the world. Visitors will witness incredible displays, acrobatic kite tricks, and routines to music amid the Gozitan skies, kite-making workshops, a children's area, food and drink vendors, live music, a traditional fair, and more.