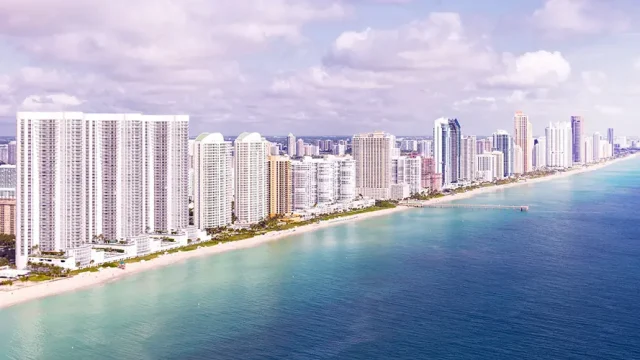 Finding yourself in the unique financial position where you can purchase your own place to live is an exciting experience, but it also comes with a large amount of decisions. After all, a person needs to decide what type of abode they wish to live in and there are a myriad of options. Whether it's renting an apartment or townhouse or perhaps purchasing a home, making the right choice can feel impossible.
With that said, many people opt to purchase a condo before diving into owning a house as it gives them ample experience with owning a space. This serves as a sort of steppingstone to owning a house later in life, and can be an excellent choice for younger generations. Learn everything there is to know about condo ownership including how to find the perfect condo for your needs.
Condo vs. House: What is the Difference?
Some people equate a condo and a house to being the same thing, but they are distinctly different. A house is a detached property that sits on its own lot and can come in a number of different shapes and sizes. Whether that's Victorian, farmhouse, rural American, or something else, they all have the same thing in common: they are detached and sit on their own property, which the homeowner actually owns. 
On the other side of things, condos are slightly different in that they do not sit on their own lot. Instead, much like an apartment building, they are a part of a complex of units that share walls. It is possible to find condos that resemble something closer to townhouses, but it is far more common to see the apartment style. Condo owners simply own the space they are living in, but not the land. The complex itself tends to be shared ownership between all of the condo owners.
What is the Average Price of a Condo?
Currently, the average selling price of a condo in the United States is around $370,000, though this can go as high as $1,000,000 depending on the state in which a person is looking. Given this high price, it's important for a person to start planning for their condo purchase months, if not years, in advance of when they are actually going to purchase the condo.
How Long Does it Take to Purchase a Condo?
Generally, a person can finalize the condo buying process within one to six months, and the overall process tends to be slightly quicker than purchasing a home. This makes it appealing to those who are in need of a space but want less competition than seeking out detached properties.
5 Ways to Find the Perfect Condo When Home Shopping
Regardless of what type of style a person may have, there are a number of ways anybody can find the condo of their dreams quickly. Whether you are looking for a condo in Daytona Beach, Santa Monica, or somewhere in between, use the following tips to find the spot of your dreams: 
Consider the potential neighborhoods
While most people often look at a dwelling itself when considering whether or not to purchase the property, it's important to look at the immediate area around that spot. A neighborhood can make or break a property, especially if the other properties in the area are run down. This can make eventually selling your property challenging and may indicate that your potential new home is in a bad area.
Think about the amenities offered by the complex
Every condominium complex will offer something uniquely different to potential residents, whether that be a communal pool, communal lounge area, private parking, or some other amenity. Consider these as bonus items when you are evaluating different properties and rate which are the most important to you in order to see if they tip the scales in favor of one property over another.
Look at other condos in the complex
Similar to scanning the neighborhood a condo is located in, also take the time to look at other condos in the complex. Take notice of any issues such as whether all the condos are run down or if it appears communal amenities have long since been abandoned, as this may indicate poor management or bad neighbors.
Calculate the distance to entertainment centers
Regardless of whether you love to go out every single night to see what's happening in the town or whether you simply frequent the grocery store, proximity to entertainment and shopping centers is everything with a home. Look at how close the condos you are looking at are to locations you would frequent and see if a couple of options are significantly closer than others. Additionally, condos close to freeway entrances can be nice as a person can quickly get anywhere.
Match your budget to potential options
Finally, never neglect your budget when you are looking at different condos as this should be one of the primary points considered. The amount of money you have on hand should be the main guiding factor for the condo you are looking for. This means you might have to sacrifice certain amenities that you are seeking, but if it stops you from going bankrupt then it is more than worth it.
The Bottom Line
While a condo may not be the first idea that pops into your head when you are considering places to live, it certainly should stick in your mind after you consider it. A condo is unique in that it allows a person to experience the responsibility of owning their own space but doesn't quite throw them into the fire of having to maintain it all on their own yet. As a result, a person can eventually move onto purchasing a house later in life and be far more successful in managing the space. Use all of the above tips to find the condo of your dreams today.