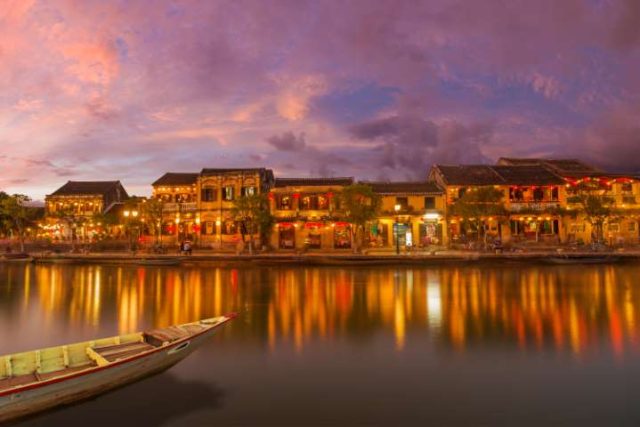 Exploring a new place can be an inspiring experience for any traveler. But in the pursuit of exotic adventure, it's easy to overlook potential pitfalls and mistakes that can hinder your vacation plans. To help ease some of the stress of traveling abroad, here is a list of common mistakes visitors should avoid when going to Vietnam!
The e-Visa Vietnam
Prepare before your trip and obtain all necessary documents. One of the most important is a visa to Vietnam. An e-Visa is the best option, as you don't need to worry about a visit to the embassy or consulate. You can take part in the application process electronically from any part of the world.
Just prepare your valid passport and device with an internet connection. Then, check the requirements, go to our website, complete the form, and cover the fee. It is straightforward and intuitive to apply. You will receive your e-Visa, valid for 30 days, in PDF form via email.
Don't take unnecessary risks with local food – stick to well-known restaurants
As tempting as it may be to try the myriad of local delicacies available in Vietnam, visitors should take extra care to ensure they are selecting safe and hygienic food. It's a good idea to stick to only eating at well-established restaurants with a good reputation rather than trying street vendors or less familiar places. This can help you avoid potential illness, which can put a damper on your enjoyable time in Vietnam.
Additionally, make sure that you're up-to-date on any food restrictions, such as the process of preparing certain dishes or prohibitions against pork and beef in some areas. Taking note of these dietary guidelines when selecting items from restaurant menus can help visitors safely sample Vietnamese cuisine and culture.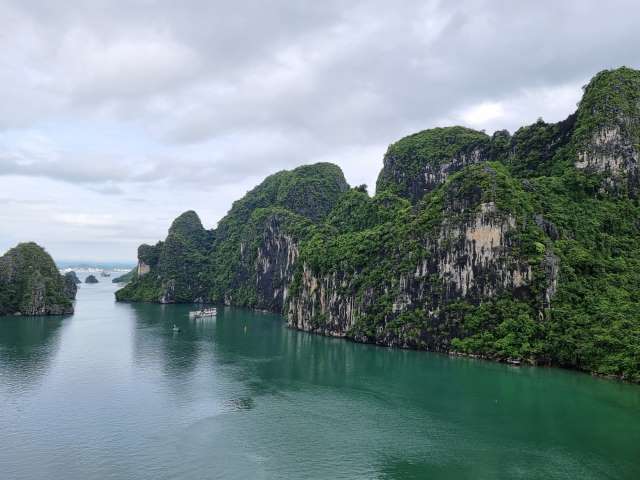 Don't expect tips everywhere you go
While Vietnam is an immensely hospitable nation, be aware that tipping isn't always expected. It is advisable to do research or ask locals if tips are accepted before offering one. Thanks to that, you can avoid awkward misunderstandings or expressions of surprise.
Usually, smaller-scale establishments wouldn't expect to tip, especially eateries such as local street food stalls. Stay informed on local customs and traditions to enjoy your stay without problems.
Don't forget to research the cultural customs
Before your trip to Vietnam, you must familiarize yourself with the cultural customs. Showing respect in the form of appropriate clothes and addressing locals carefully can help. For example, wearing conservative clothing and using the words 'ban' for males and 'co' for females are key elements of respect for Vietnamese society.
Avoid overspending on souvenirs
If you plan on visiting Vietnam, pick souvenirs that won't break the bank. The country is renowned for its wonderful handmade items, and its bustling markets make it easy to find something special. However, prices can vary, so be sure to check around for the best deal before you make a purchase!
Generally, prices are lower in smaller stores in rural destinations, and bargaining is expected. Taking care not to overspend will help your budget stretch further without compromising on quality.
Don't forget your passport and visa documents at home
Going to Vietnam is an incredible opportunity. However, it's important that you don't forget your passport and visa at home. Many great adventures get ruined by forgetting these important papers. Make sure you keep all documentation in a safe place, like a money belt or a special travel wallet. Your passport and visa will be checked at every single plane/train station throughout your travels, so keep that in mind!
Don't assume you know what the locals think
The best way to get familiar with the nuances of Vietnam is to seek out stories from locals themselves. By talking to people in different regions and cities, you can gain insights that you would have otherwise missed. And don't just ask questions – be sure to sit back and listen as locals share their opinions and experiences.
Conclusion
Vietnam is a wonderful place to visit. By staying aware of the cultural customs and the mistakes, people make when traveling there, you can ensure that your trip will be a success and appreciate all of the spectacular places, people, and experiences that you will encounter during your journey. Doing so will open your eyes to the beauty that awaits in Vietnam. So dust off your passport, obtain a visa, and be ready for an unforgettable adventure.