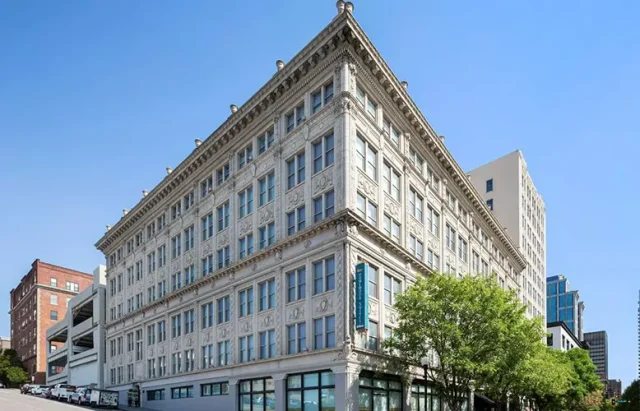 Nashville, often referred to as the "Music City," is a captivating destination that combines a rich musical heritage, diverse culture, and fascinating history. This bustling city in Tennessee, United States, offers a unique blend of entertainment, artistic expression, and Southern charm. In this article, we will explore the various facets of Nashville, from its iconic music scene to its historical landmarks and vibrant cultural offerings.
The Evolution of Nashville's Music Scene
Nashville's music scene is world-renowned, with a rich history that dates back decades. The city's fame as a hub for country music began in the early 20th century, attracting talented musicians and aspiring artists from all over. The Grand Ole Opry, a legendary radio show that started in 1925, played a pivotal role in establishing Nashville as the center of country music. Today, Nashville's music scene has expanded to include various genres such as rock, pop, blues, and Americana, making it a melting pot of musical diversity.
Exploring Nashville's Historic Landmarks
Nashville is brimming with historic landmarks that offer a glimpse into the city's past. One notable attraction is the Ryman Auditorium, often called the "Mother Church of Country Music." This iconic venue has hosted legendary performances by artists like Johnny Cash and Elvis Presley. Another must-visit landmark is the Parthenon, a full-scale replica of the ancient Greek temple in Centennial Park. It houses an art museum and stands as a symbol of Nashville's cultural significance.
Embracing the Arts and Culture in Nashville
Beyond its music scene, Nashville is a hub of artistic expression and cultural vibrancy. The Frist Art Museum showcases a diverse range of visual arts, while the Tennessee Performing Arts Center hosts Broadway shows, concerts, and theatrical performances. The city is also home to numerous art galleries, studios, and public art installations, making it a haven for art enthusiasts.
The Culinary Delights of Nashville
For food aficionados, Nashville's culinary culture is a great delight. The city is well known for its hot chicken, a fiery and crunchy delicacy that has won praise worldwide. Visitors can savor this mouthwatering specialty at iconic eateries like Prince's Hot Chicken Shack and Hattie B's. Additionally, Nashville offers a wide range of dining options, from Southern comfort food to international cuisine, ensuring that every palate is satisfied.
Nashville's Thriving Sports Culture
Sports enthusiasts will find plenty to cheer about in Nashville. The city is home to professional sports teams like the Tennessee Titans (NFL) and Nashville Predators (NHL). The electric atmosphere of a Titans football game or a Predators hockey match is an experience not to be missed. Nashville's sports culture extends beyond the professional level, with a thriving college sports scene and various recreational activities for sports enthusiasts of all ages.
Outdoor Recreation in and Around Nashville
Nashville's natural beauty is a captivating backdrop for outdoor adventures. The city boasts an extensive parking system, including the picturesque Centennial Park and the scenic Percy Warner Park. Visitors can enjoy activities such as hiking, biking, and picnicking in these green spaces. For those seeking water-based recreation, the nearby Percy Priest Lake and Harpeth River offer opportunities for boating, fishing, and kayaking.
Family-Friendly Attractions in the City
Traveling with family? Nashville has you covered with its array of family-friendly attractions. Nashville hotels offer a range of options, from luxurious downtown establishments to charming bed and breakfasts in historic neighborhoods. The Nashville Zoo at Grassmere is a favorite among children, offering the chance to encounter fascinating wildlife from around the world. The Adventure Science Center provides interactive exhibits and educational programs that make learning fun for all ages. Additionally, the Country Music Hall of Fame and Museum offers engaging exhibits and activities that showcase the history and impact of country music.
The Spirit of Southern Hospitality
Nashville is renowned for its warm and welcoming atmosphere, embodying the spirit of Southern hospitality. The friendly locals, known for their politeness and genuine hospitality, contribute to the city's inviting ambiance. Whether you're exploring the music venues, dining at a local restaurant, or strolling through the neighborhoods, you're sure to be met with a warm smile and a friendly conversation.
Nashville's Festivals and Events
Nashville is a city that loves to celebrate. Throughout the year, the city hosts an array of festivals and events that showcase its vibrant culture. The CMA Music Festival, held annually, attracts country music enthusiasts from all over the world. The Nashville Film Festival highlights the art of filmmaking, while the Tomato Art Festival pays homage to the city's quirky side. From live music performances to food and art festivals, there's always something exciting happening in Nashville.
Shopping Experiences in the Music City
Shopaholics will find their paradise in Nashville. The city offers a mix of eclectic boutiques, high-end fashion stores, and unique souvenir shops. The District, also known as the Historic Arcade, is a vibrant shopping destination with a blend of shops, restaurants, and galleries. For those seeking designer labels and upscale shopping, The Mall at Green Hills is the place to be. Nashville's shopping scene ensures that visitors can indulge in retail therapy to their heart's content.
Exploring the Neighborhoods of Nashville
Nashville is a city of diverse neighborhoods, each with its own distinct character and charm. The Gulch is a trendy neighborhood known for its vibrant nightlife, upscale restaurants, and contemporary architecture. East Nashville offers a bohemian atmosphere, with its quirky shops, art galleries, and thriving music scene. Downtown Nashville, with its iconic Broadway Street lined with honky-tonks and live music venues, exudes the city's musical heritage. Exploring these neighborhoods allows visitors to experience the different facets of Nashville's vibrant culture.
Day Trips and Excursions from Nashville
For those who wish to venture beyond the city limits, Nashville serves as an excellent base for day trips and excursions. The picturesque countryside of Middle Tennessee offers opportunities for scenic drives, visits to charming small towns, and exploration of the region's natural beauty. The Jack Daniel's Distillery in Lynchburg and the historic town of Franklin are popular destinations within easy reach of Nashville. These excursions allow visitors to delve deeper into the history and charm of Tennessee.
Transportation and Getting Around
Nashville provides various transportation options for visitors to explore the city conveniently. The Metropolitan Transit Authority (MTA) operates a bus system that serves the city and surrounding areas. For those who prefer to drive, Nashville offers ample parking facilities and well-maintained roadways. Exploring the city on foot is also a great option, particularly in the downtown area, where many attractions are within walking distance of each other.
Accommodation Options for Every Traveler
Nashville offers a wide range of accommodation options to suit every traveler's preference and budget. From luxurious hotels with rooftop bars and stunning views to cozy bed and breakfasts in historic neighborhoods, there is something for everyone. The downtown area is a popular choice for its proximity to major attractions, while neighborhoods like East Nashville and 12 South offer a more local and eclectic vibe. Regardless of where you choose to stay, Nashville's hospitality ensures a comfortable and enjoyable experience.
Final Thoughts
Nashville truly lives up to its reputation as the "Music City." Its vibrant music scene, rich history, cultural offerings, and warm hospitality make it an unforgettable destination for travelers. Whether you're a music enthusiast, a history buff, or simply seeking a lively and welcoming city to explore, Nashville has something for everyone. Immerse yourself in the rhythm and charm of this captivating city, and you'll discover why Nashville is a must-visit destination for anyone seeking a unique and enriching experience.