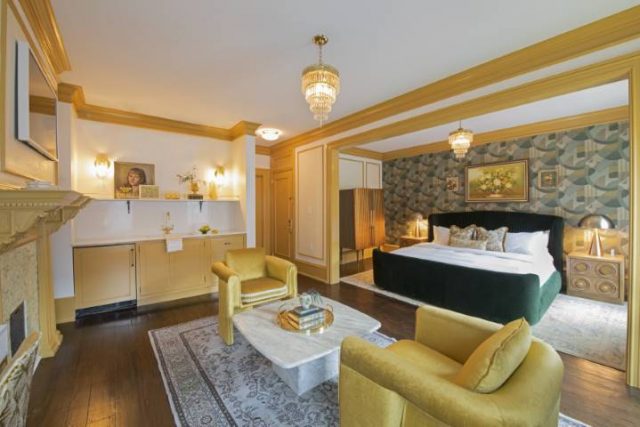 The Guild House hotel, a stunning boutique hotel in the heart of Philadelphia, announces today that will officially open its doors to the public on September 15, 2021.
Founded in 1882, the forward-thinking,independent female abolitionists, suffragists, artists, and writers behind The New Century Guild used this building as a hub for education, entertainment, and activism in the early 20th century.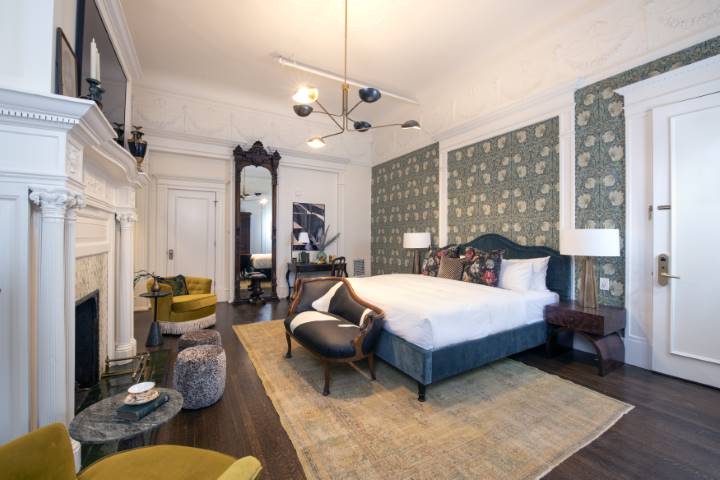 The newly revamped property, the Guild House Hotel seeks to celebrate its legacy by connecting the past with the present to create an intriguing and inspiring experience for guests. This can be seen in everything from the 12 suites inspired by the iconic female leaders of the New Century Guild (Guild members include a founding member of the NAACP, 20+ year President of the Pennsylvania Women's Suffrage Association, leader of the Pennsylvania Anti-Slavery Association, Director of the Philadelphia School of Design for Women, and more) and the elegant interior design to the amenities provided by women- and minority-owned businesses, and the sense of community created at the hotel intended to honor the historic traditions and women's empowerment initiatives set forth here nearly 140 years ago.
AMENITIES: To further the property's historic roots in female empowerment and the women's rights movement, the Guild House hotel has partnered with leading women-owned businesses in Philadelphia and beyond, including:
Coffee provided by Sip & Sonder, a black women-owned entrepreneurial and creative hub where coffee, community and culture connect.
Tea provided by Blushing Wren, a Philadelphia-based, woman-owned business that sources locally and sustainably grown ingredients that are hand-harvested and delicately blended.
Bath products provided by Fork & Melon, a clean line of elevated skin and body care products.
LOCATION: The Guild House hotel is located along the 1300 Block of Locust Street in the historic yet vibrant Washington Square West neighborhood across from stately institutions including the Historical Society of Pennsylvania and the Library Company. The hotel is immediately surrounded by some of the city's most prominent attractions, including:
The Avenue of the Arts, the locus of Philadelphia's thriving theater and music scene.
Washington Square Park, a picturesque, pedestrian-friendly park.
Walnut Street, the city's most expansive stretch of retail shopping.
South Street, a famously diverse mix of art, shopping, entertainment, iconic cheesesteak joints and more.
The Old City neighborhood, home to the Liberty Bell, Independence Hall, Betsy Ross House, and more of Philadelphia's iconic historic landmarks.
Guild House Hotel is also located just steps away from easily accessible public transit options including SEPTA buses and subway lines, Amtrak and Indego bike-share stations.