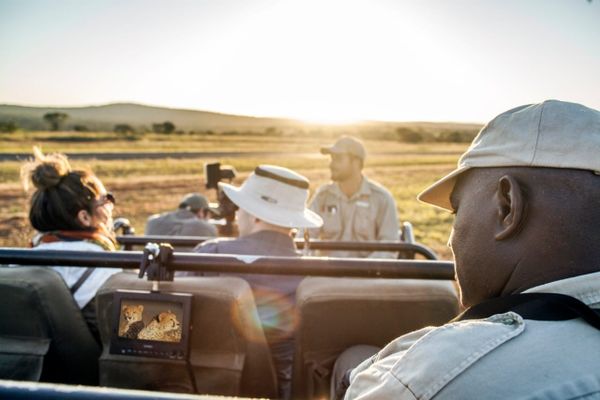 The African safari will never be the same, thanks to high tech cameras being rigged to safari vehicles and operated by a professional videographer, at Phinda Private Game Reserve.
This new service includes rigging safari vehicles with a camera and three monitors positioned throughout the safari vehicle so that every passenger has access to up-close footage of animals in the wild. There will also be a videographer in-vehicle to operate the cameras and monitors to enhance the safari viewing experience.
Why is this necessary?
Just imagine when your tracker or guide spots an animal that is just far enough away that you can't get a clear picture with your binoculars, the videographer will zoom-in and then you can see the animal's features in full detail.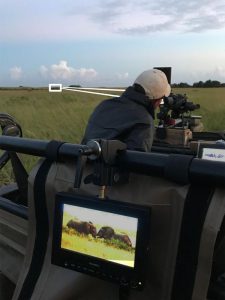 This allows guests to truly relax and focus on the wildlife viewing experience without worrying about using binoculars or personal cameras.
This technology is already proving valuable to guests staying at properties located on Phinda Private Game Reserve, especially during evening game drives. Once night falls, the videographer switches to infrared equipment. This allows guests to experience encounters they would not see otherwise.
The infrared equipment unobtrusively achieves two things: first, if predators are hunting, guests can now watch the hunt unfold, and not have to sit in pitch darkness. Currently, this is the practice that has been adopted by ethical camps and guides since using a spotlight over the scene interferes with the animals normal hunting habits.
Second, many nocturnal creatures are not habituated to the safari vehicles and can run off before guests get a decent view. Again, with infrared technology, the animal feels safe under the cover of darkness without fleeing, which allows guests to see them via the monitors situated in their safari vehicle.
Scott Dyson, the founder of the Safari Film Crew, explains that the "primary focus is to actually enhance the onboard safari experience, by providing guests with better visuals than they would ordinarily be seeing!"
The best part?
When the game drive is over, the videographer will compile a two to three-minute highlight video of your experience which you will receive soon afterward. This experience is unheard of until now and an incredible value to add to any safari.
For now, you can only go on an infrared game drive at properties located within Phinda Private Game Reserve. However, the Safari Film Crew team plans to expand to other properties in South Africa and countries such as Kenya, Tanzania, Botswana and Namibia. There is no set date for expansion.
To contact Alluring Africa for more details visit alluringafrica.com